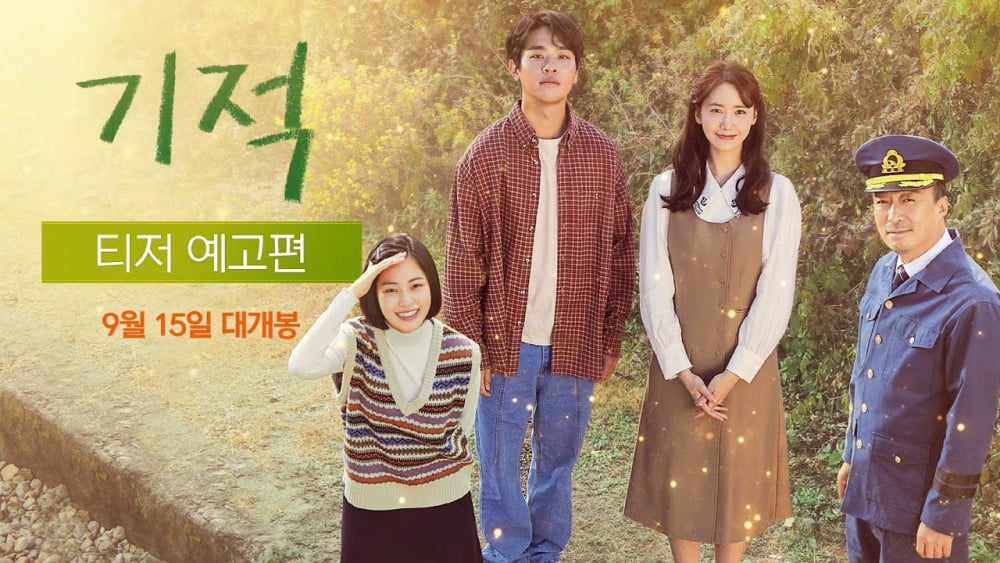 On September 12, according to the Korea Box-Office Information System (KOBIS), upcoming movie 'The Miracle' starring Girls' Generation's YoonA and actor Park Jungmin topped advance sales in Korea box office.
'The Miracle' is a film based on a true story of a family living in a roadless remote area of North Gyeongsang Province in the 1980s. Joon Kyeong (played by Park Jung Min) is a prodigy whose only goal is to have a simple station in the village. YoonA plays as Joon Kyeong girlfriend, Ra-hee. Along with Joon Kyeong's older sister Bo Kyeong (played by Lee Soo Kyung) and the villagers, they establish a privately owned, first of its kind small simple train station in 1988.
This is said to be a heartwarming Chuseok movie will touch everyone's hearts. 3 days ahead of its airing, 'The Miracle' makes up 20.1% of the advanced sales in Korea's box office. This surpasses not only Korean movie 'Voice' but also Marvel's new movie 'Shang-Chi and the Legend of the Ten Rights'.
Are you looking forward to it?