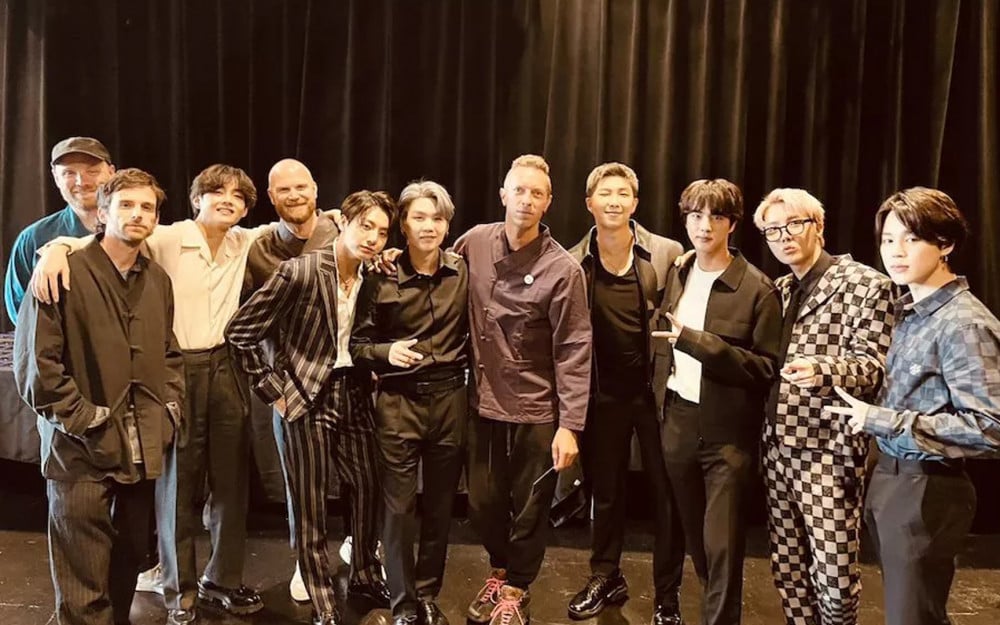 BTS and Coldplay have finally released the official lyric video for their collaborative single "My Universe" on September 24 KST.
The two teams worked together to write the lyrics and compose the music for their latest single, "My Universe," a track that is sung in both English and Korean. Swedish pop record producer Max Martin participated as the producer for the song. "My Universe" is the second single to be released as part of Coldplay's new album 'Music Of The Spears,' and many were excited to see two legendary groups collaborate for this new track.
As soon as the single was released, the lyric music video was shared on various online communities, where many Korean netizens were able to share their thoughts on the song. Many Korean netizens were in awe of the song and stated that the song was worth the wait.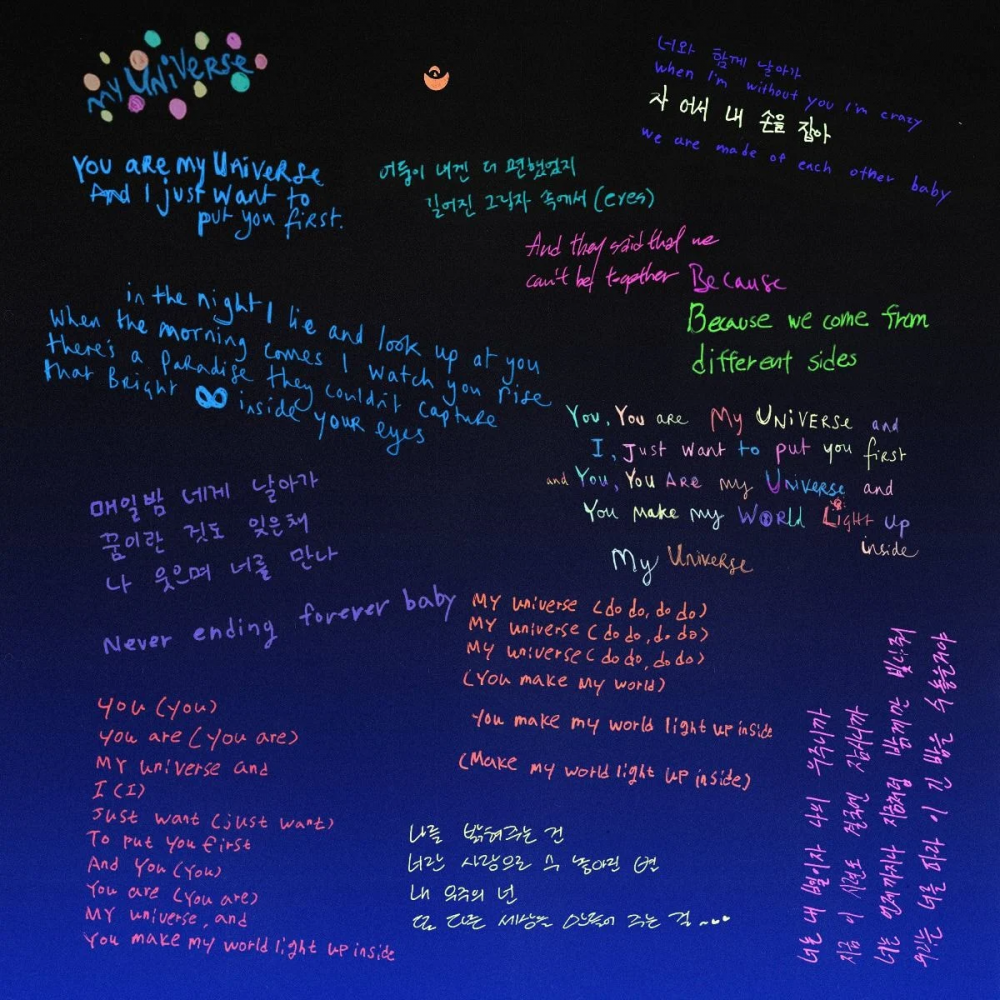 Korean netizens commented, "The song is so good," "This is so touching," "I love the lyrics," "This song was definitely worth the wait," "This song is so perfect," "Jungkook's vocals were so fit for the song," "I love this song," "This song pierced my heart," "This song is gonna be #1 guaranteed," "I keep thinking about this song," "Jimin's part is short but it got stuck in my head," "I want to listen to this song when I'm driving," and"Everything about this song is perfect - the vocals, the rhythm, the melody, and tune."