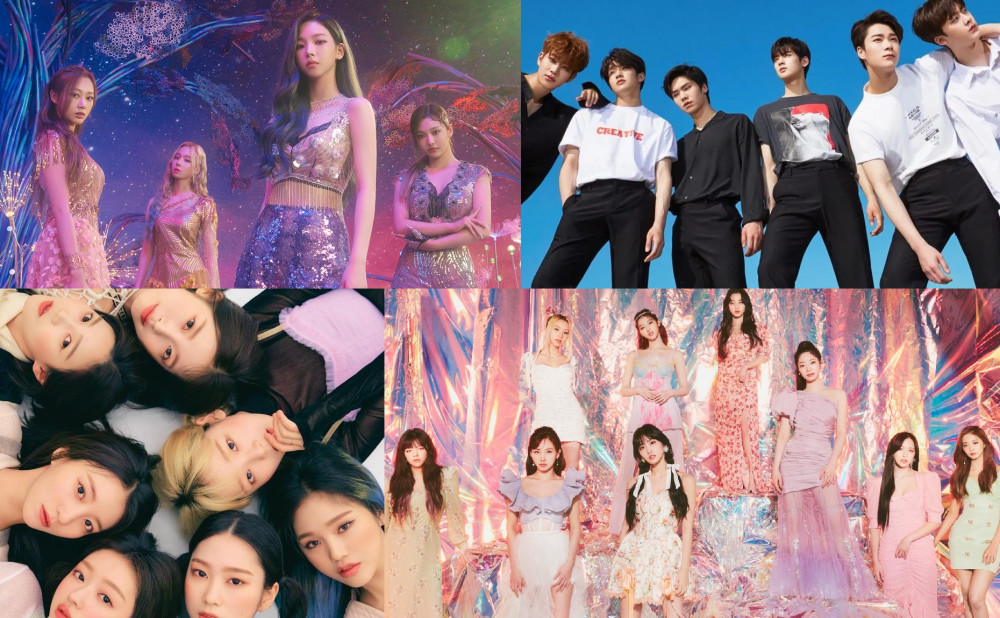 Netizens are once again tackling a hypothetical dilemma in K-Pop.
On an online community forum, a netizen asked the recurring question: Would you rather be a popular member of an unknown group or an unpopular member of a well-known group?
This loaded question potentially involves actual cases in K-Pop, where a group may be startlingly unpopular with the exception of one or two members, or be extremely popular as a group but unpopular as an individual member.
But in this particular post, the netizen outlined each hypothetical situation in detail, with a few caveats:
1. Unpopular member of a well-known group

- I am the only member in the group with mediocre abilities
- When I read YouTube comments, I read things like 'How did (so-and-so) debut, what is (so-and-so)'s position in the group
- There are fans who leave me behind, so there are those who skip my turn during fansigning events
- But the individual income of the group's revenue is split evenly (1/n), so I earn a lot of money
- I don't have individual promotions/activities. I have to wait while other members do their solo promotions
- I don't have revenue from individual activities, so I am the poorest in the group
2. Popular member of an unknown/unpopular group
- People either don't know my group or refer to my group as ('so-and-so')'s group
- People only write 'I only see (so-and-so)' or 'It's sad to see (so-and-so) in this group' in YouTube comments
- I am always the center, I actively promote individually, and make most of the revenue for the group
- The revenue is split evenly (1/n) but I take home my own revenue from solo activities
- Whenever we fortunately go on a program as a group, the hosts only call on me
- People only greet me and don't really talk to the other members, so I have to take care of the members myself
- The money earned as a group is not as much as the revenue earned by a popular group
- The level of popularity is also a relatively lower than being a member of a popular group
Netizens wrote:
"1..."
"2, because I don't think I would be able to withstand the low self-esteem that comes from being 1"
"I'll be 1 and then work my butt off to become a skilled member"
"2! Earning your own revenue from solo activities is important"
"1...because I am afraid of being bullied in 2"
"I get sad so I can't choose 1"
"The relationship with the members in 2 is tricky, so I'd rather choose 1 and earn enough money"
"1, for sure. Because the money is guaranteed and also if you're 2, bad people come your way"
"2, because you don't know for how long your group is going to last and you'd better look out for yourself"
"Neither...but if I have to choose, 1.."
"I don't care if people don't know who I am, I just want the money lol. 1."
Which scenario would YOU choose?