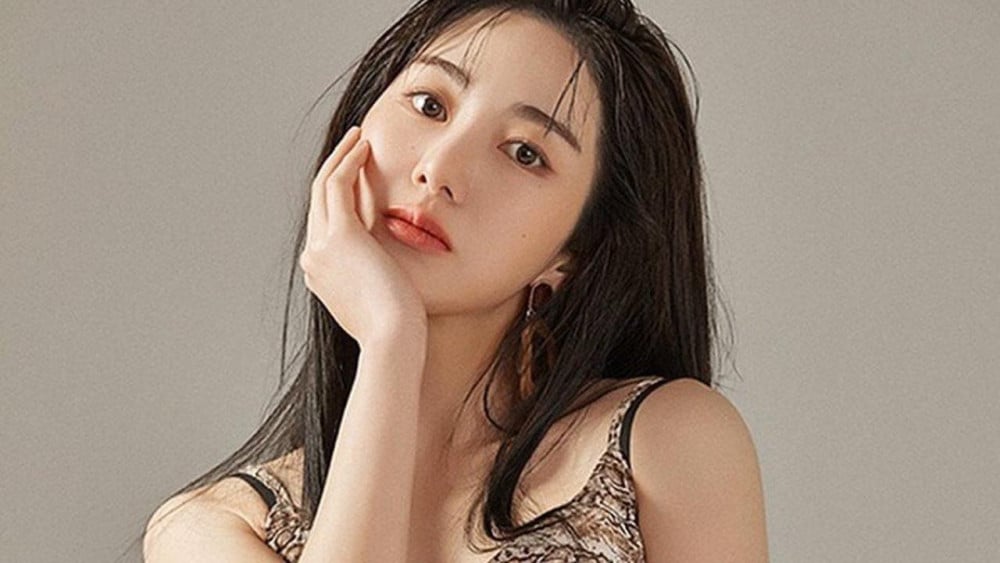 Former AOA member Mina returned to Instagram to personally address the earlier report by the media outlet 'Dispatch'.

Mina wrote: "Hello, this is Kwon Mina who has been continuously stirring controversies due to poor judgment. I said I'll be living as my honest self, but it turns out... I was pretending to be tough and have been acting obnoxious. So that's why I deleted my Instagram account.
But here I am again...There is a reason so please read this once more. I won't get upset. I won't say any lies, including bad and shocking words. First of all, I sent emails and left my number to the reporters at Dispatch after reading the article but since I'm by myself, I wanted to talk a little more from my perspective. I remember what I've said in the chat and who I texted to. I don't know if it was whether FNC team leader or manager or a Shin's side tipped but whoever it was, I just want you to reveal the entire conversation...As well as my chat with manager Kim. From the beginning to the end.
If you read this article it really seems like I have received an apology over 100 times. If there was CCTV, please reveal the video and audio from the start to the end. The manager and the team leader who were especially close to Shin were recording when you guys came to my house...
This only makes me a blatant liar so please give me a chance to open up. I have witnesses and receipts...I plead to you. You can even direct message me. And I'd like to address how the indoor smoking incident went. I paid 300,000 KRW as a fine and I apologized after cleaning up the room with a letter. I know this will sound like an excuse but I wasn't notified that it had a non-smoking policy. If you say it was common sense, I was the person who didn't even have common sense. It also turns out the hotel wasn't just upgraded but they changed the hotel among the 4 different hotels there. I didn't pay attention to this explanation. I'm sorry. I will not do anything obnoxious like this in the future...
I'm trying to take a break from Instagram...I realize my actions were wrong and I know I have to get treated and try to be a better and brighter person...I have been thinking but I'm so frustrated.. I really feel like I'm falling apart... Even if this won't resolve misunderstandings, I just wanted to say it out...I'm sorry..."