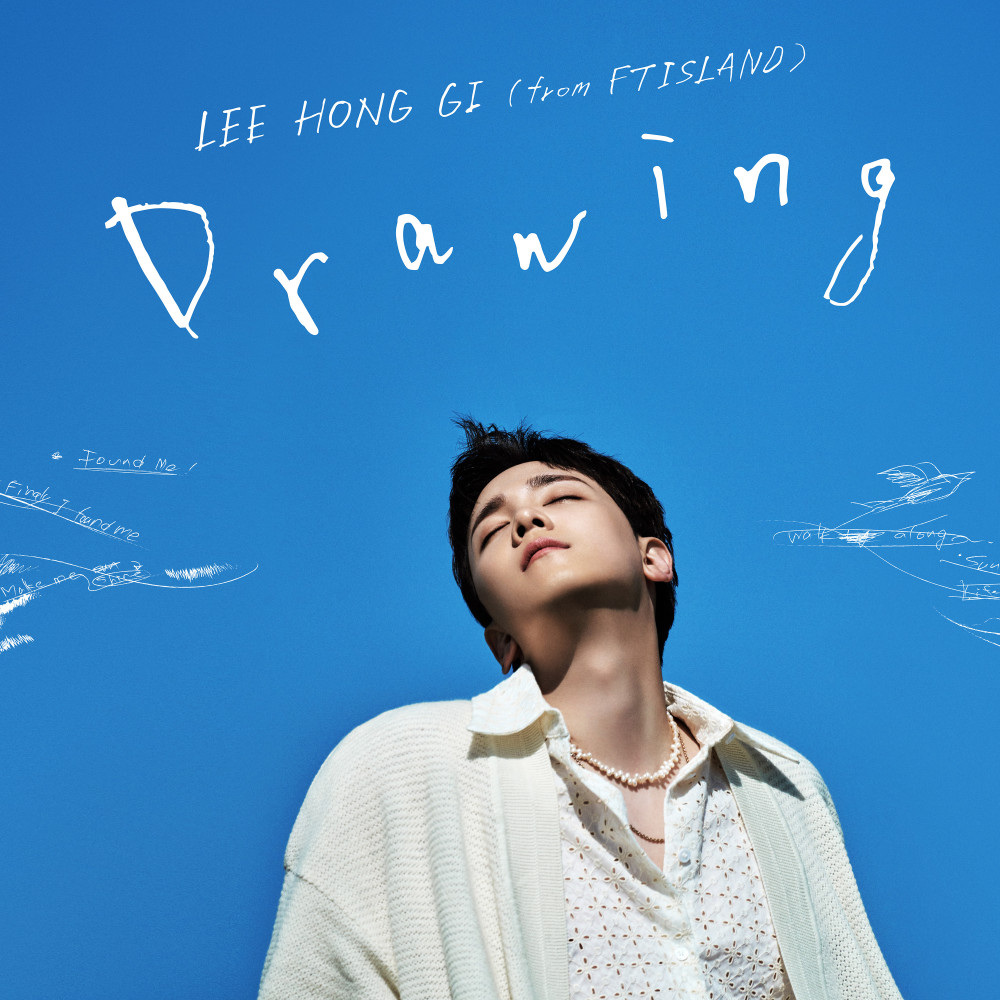 FTISLAND's Lee Hong Ki's new Japanese solo album "Drawing" has been released!
The album consists of great songs with lyrics by Hong Ki, including Found Me, Mixtape, Stay Young, Seaside Radio, See You Soon Again, and Intro. The album often deals with themes such as finding yourself and getting up and continuing no matter what. With the lyrics he wrote, Hong Ki gives messages that they will not give up being FTISLAND, no matter what happens, no matter how much they experience difficulty.
Songs with such a special message received a lot of attention among fans, and "Drawing" is now number one among the Kpop album chart on iTunes Japan!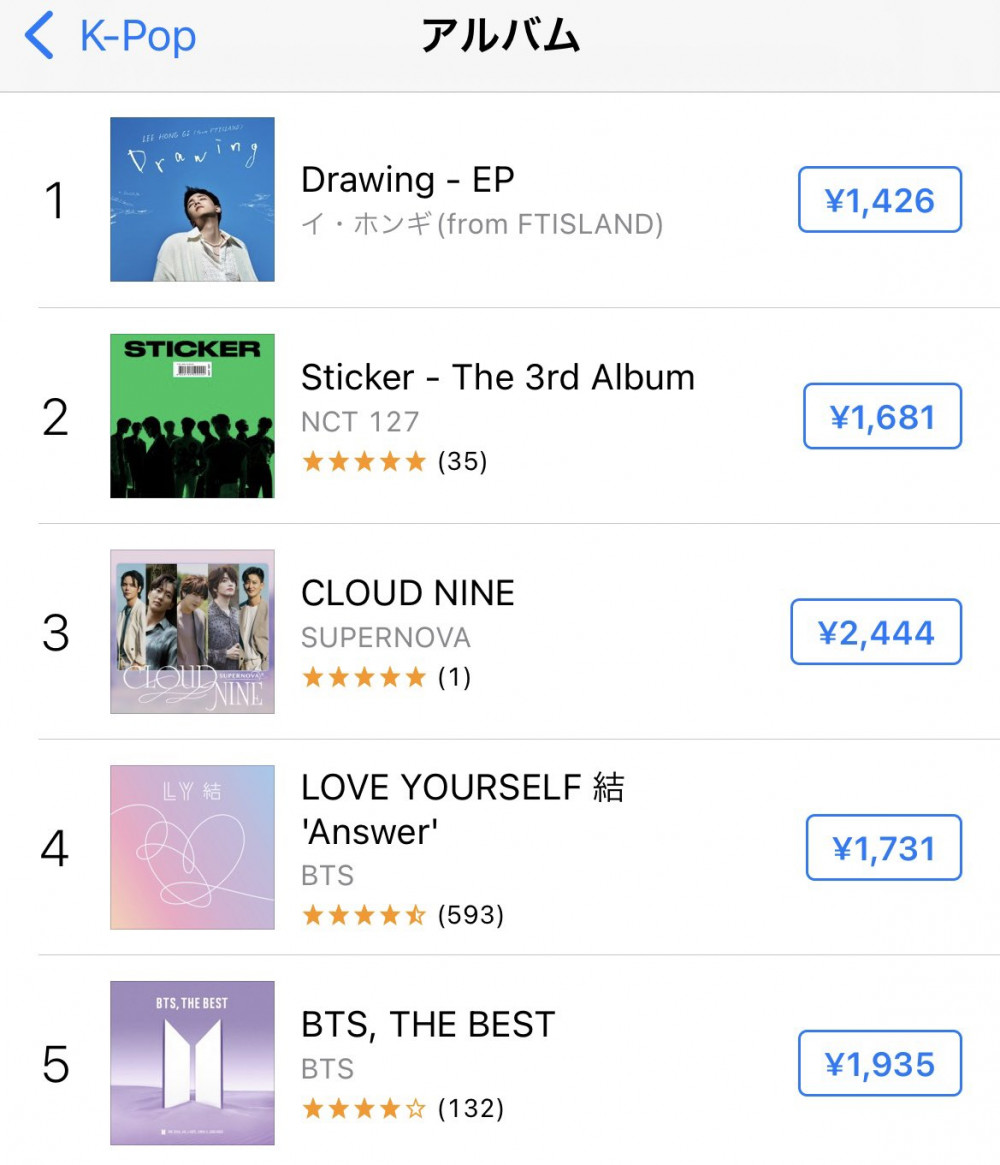 Hong Ki thanked his fans by sharing a story on Instagram for being #1st on iTunes.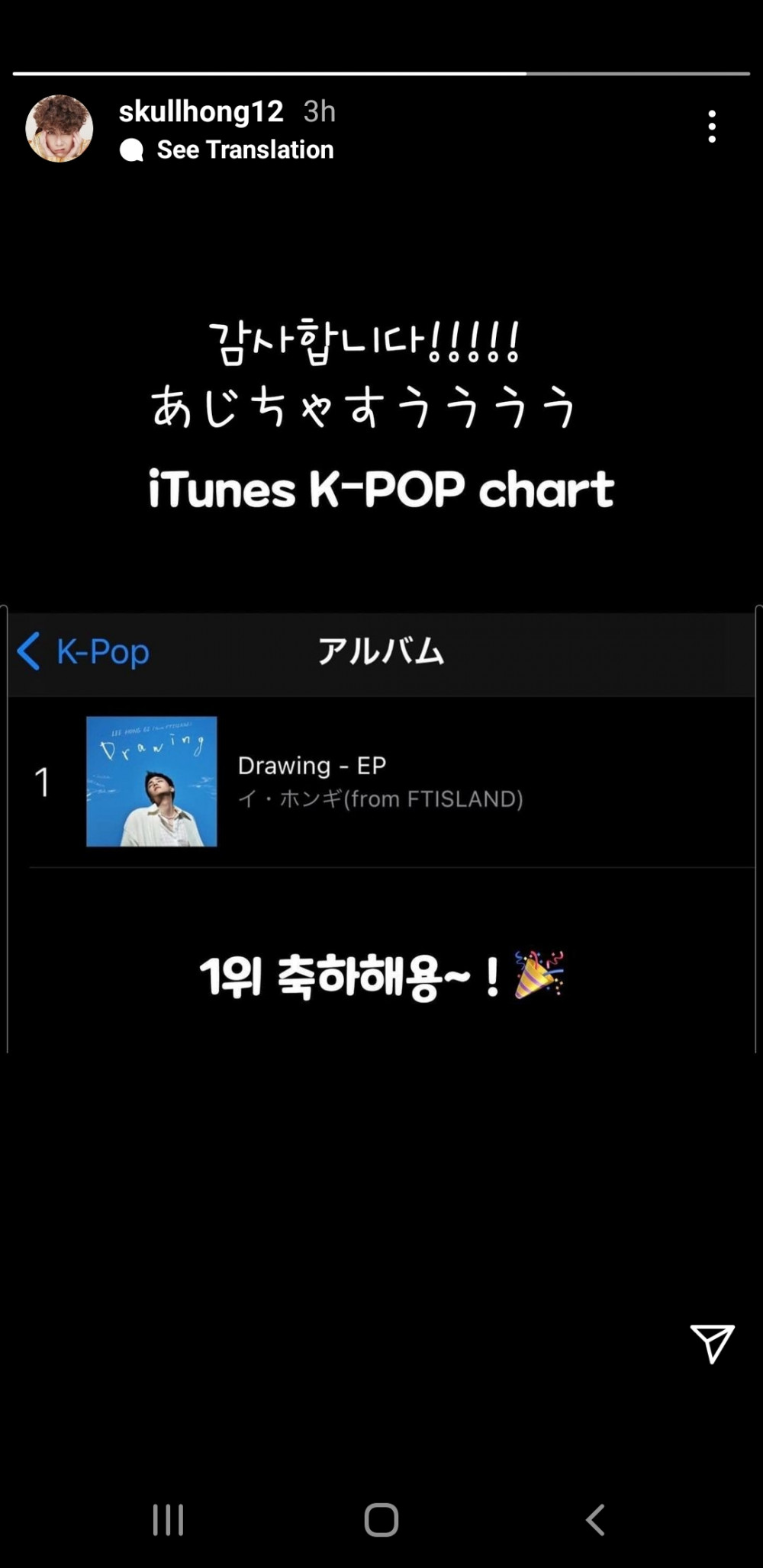 FTISLAND's main vocalist Lee Hong Ki continues to work hard and get higher and higher with each passing day. Also, FTISLAND is preparing for a group comeback soon. The date is unknown, but they said it could be in December. On the other hand, too other members of FTISLAND continue to work like Hong Ki and operate in various fields. Choi Min Hwan has returned to "Mr. house Husband 2" after his discharge from the military, and Lee Jae Jin will be starring in the musical "Vampire Arthur," which will begin staging on November 11.
Meanwhile, Hong Ki will be answering fans' questions by releasing a Line Live video on September 29 to promote his new album Drawing. You can listen to Lee Hong Ki's 3rd Japanese Solo album "Drawing" on music platforms such as iTunes and Melon.