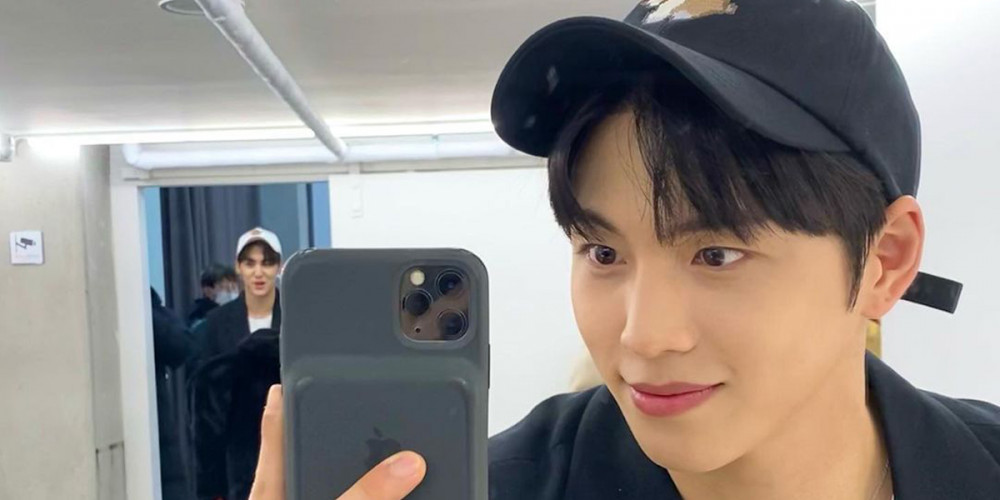 Former B.O.Y member Kim Kook Heon has returned to Instagram for the first time since January, in order to update fans on what he has been up to lately.
Previously in April of this year, Music Works announced B.O.Y's abrupt disbandment, as well as the news that member Song Yoo Bin has decided to leave the agency and enlist for his mandatory military service. However, the agency made no mention of B.O.Y's other member Kim Kook Heon at the time. For some time since then, the whereabouts of Kim Kook Heon were unknown to the public.
Now, Kim Kook Heon has returned to his Instagram account with some updates. He wrote:
"Hello, this is Kim Kook Heon. First and foremost, I apologize for my failure to release any statement on my part regarding my team's disbandment news earlier this year.
Even before B.O.Y's disbandment, I was dealing with mental difficulties in many ways. In the end, I sought help at the hospital and was diagnosed with mental and social anxiety. Since then, I have been receiving periodic treatment, and I've gotten much better.
But because I was receiving treatment, I was not able to communicate with my fans, and so I could not speak up during B.O.Y's disbandment news. Then, very recently, I decided to terminate my contract with my agency of 5 years, Music Works, and once again I was very conflicted about how to go about delivering this news.
I was wondering if I even had any fans left who were waiting for me, and while I was still debating, I was told that there were some people who had asked around about me. So I have decided to at least greet you all with an update on my current situation, even if it is late. After my departure from Music Works, I have been preparing for various promotions, such as through YouTube.
It will be difficult for me to please many of you from the beginning, but I hope to build my content along with my fans slowly over time, and grow with those who have waited for me. I would also like to take an opportunity to thank Michu's who have always supported B.O.Y until now.
I still feel disappointed and apologetic that we were not able to repay you because of B.O.Y's disbandment, but I will always cherish your warm cheers and comfort with me for life. From now on, I will greet you not as a member of B.O.Y, but as Kim Kook Heon. Thank you for reading this long post."
Best of luck to Kim Kook Heon in his future activities!