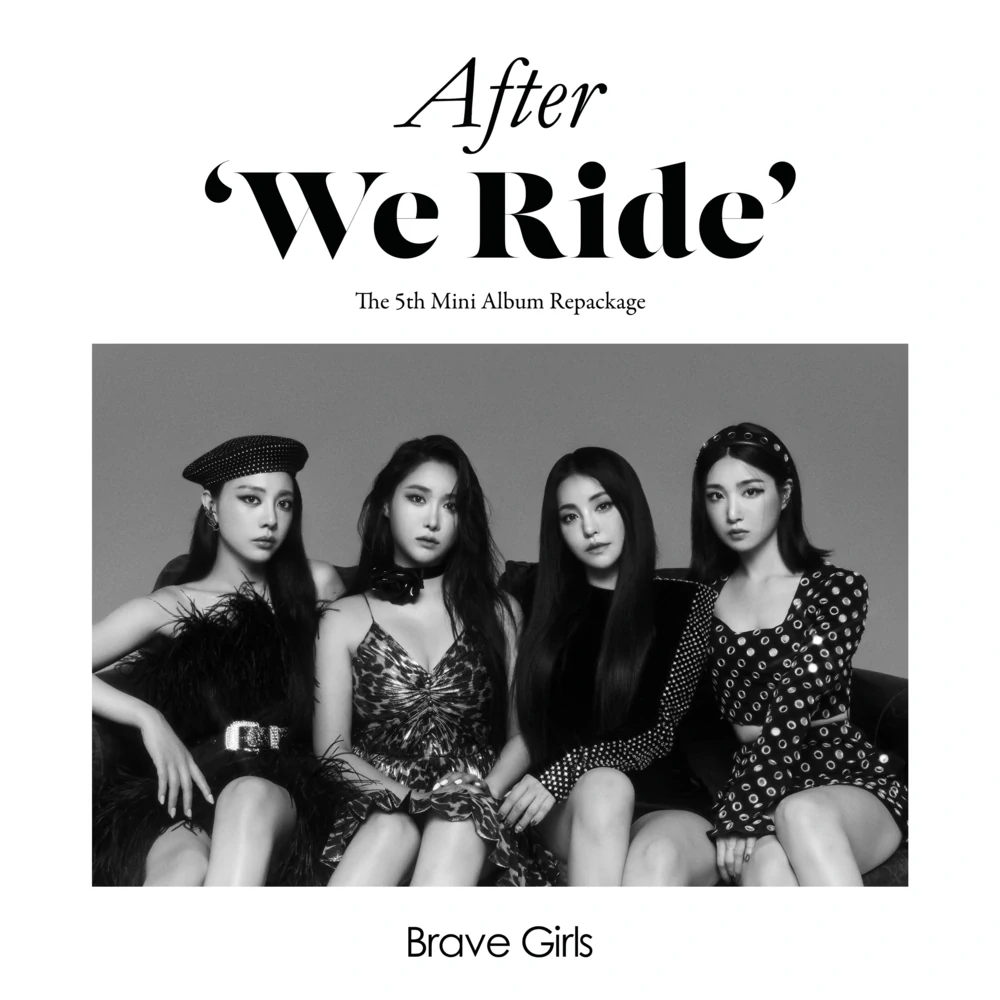 [This review reflects the opinions of the author and not necessarily those of allkpop.]
Track List:
1. After We Ride
2. Chi Mat Ba Ram [Acoustic Ver.]
3. FEVER [Remix]
4. Summer by myself [Piano Ver.]
Brave Girls returns with a repackage of their 5th mini-album, After 'We Ride.' With one new song and a few remixes, the group continues to ride the wave that the resurgence of "Rollin'" and the new release "Chi Mat Ba Ram" has taken them on. After 'We Ride' includes one new song aptly entitled, "After We Ride," and it serves as the only single that's entirely fresh to the group.
Opting for an 80s inspired synth-pop hit, "After We Ride" is a rather generic concept reflecting a break-up and conflict between lovers. "After We Ride" has city pop sensibility but still feels a little aged in style. Brave Girls banks on the nostalgic feeling their sound evokes, but how long exactly they can do that for is a question I have to ponder. Overall, "After We Ride" feels like an inoffensive song that plays as BGM, but not one I'd go out of my way to listen to.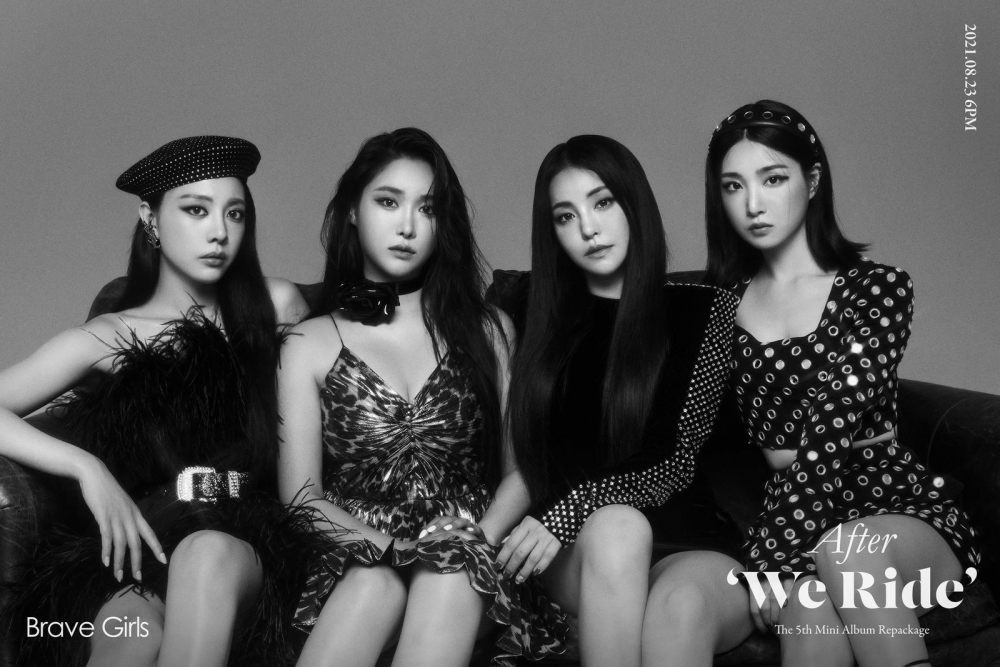 Three remixes of prior releases are also featured on this release. "Chi Mat Ba Ram" is first up with an acoustic remix. I was surprised that they chose to release such an upbeat and exciting summer song this way, but it left me pleasantly surprised. I was sure that an acoustic version of a summer song wouldn't be quite as dynamic, but the feature of a live band on the track was actually refreshing and welcomed. "Chi Mat Ba Ram (Acoustic Remix)" keeps all the feeling of summer without overwhelming or losing my interest- a feat of the group.
"FEVER" is given a sultry downtempo remix that's a bit intense and stark... until it's not. The song quickly changes to a poppy dance track with a cool electric guitar riff playing over. Abandoning the song's original disco sensibility, this remix of "FEVER" doesn't quite hit the mark the original version managed to hit.
"Summer by myself" is turned from a 90s kick drum-inspired pop song to a ballad of sorts. Of all the remixes featured on this release, "Summer by myself" is the most impressive and positive change. Focusing on the group's singing ability and taking away some of the fluff of the original song has really let the group shine. This track is a fantastic close to a triumphant re-package from a group that continues to stand the test of time.

MV REVIEW
As we mentioned before, "After We Ride" features heavy sentiments of emotional turmoil that lovers feel while in a conflict. Despite the upbeat nature of the song, the lyricism shows otherwise as it highlights the hardships faced after a breakup in a realistic and honest way. Brave Girls wows in this cinematic MV as they capture the members' excellent acting performance. Boasting a cinematic experience, the group's "After We Ride" MV brings emotion that one might not feel just listening to the song alone without context. We wonder where Brave Girls will go next.
MV SCORE:
MV Relevance…..7
MV Production…..8
MV Concept……..7
MV Score: 7.33
ALBUM SCORE:
Album Production…...8
Album Concept……...8
Tracklisting…………...8
Album Score: 8.0
Overall: 7.7