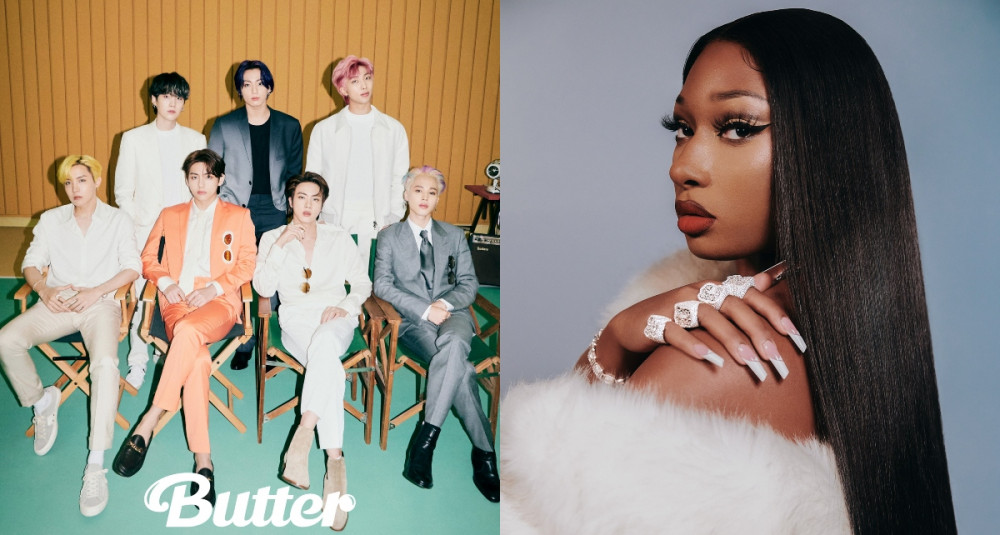 According to Variety on August 24, the court has ruled in favor of Megan Thee Stallion and she is now clear to release the remix track of BTS's "Butter", on which she featured.
Previously, it was reported that Megan Thee Stallion was in a legal battle with her label, 1501 Certified Entertainment, claiming that her record label was preventing her from releasing her remix of BTS's "Butter". Megan expressed that she believes her remix track of "Butter" will be beneficial for her international fanbase, while 1501 Certified Entertainment stated that they think the track will not be good for Megan's career. However, Megan believed her label was actually trying to make her pay them six-figures and sign off the song's release, so she took the matter to court.
The court filings state that Megan Thee Stallion is seeking "emergency relief from the Court before this Friday, August 27, 2021, to allow her new music to be released this week as previously-scheduled."
With this reported new ruling, it seems likely that the remix track of BTS's "Butter", featuring Megan Thee Stallion, will be released this Friday.
Stay tuned for updates on the release of the new "Butter" remix, featuring Megan Thee Stallion!