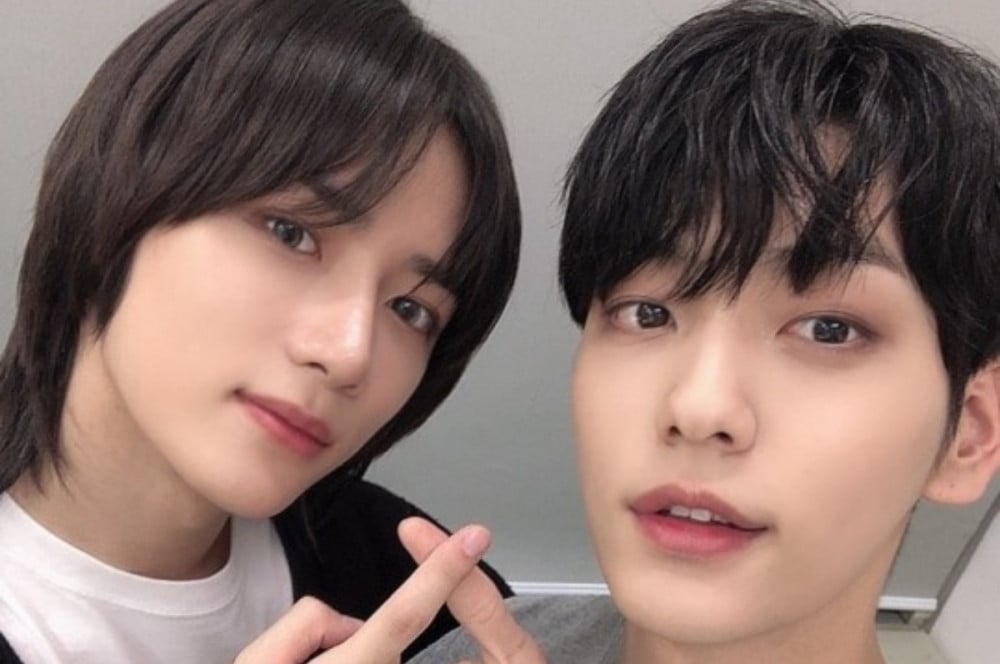 TOMORROW X TOGETHER's Soobin and Beomgyu will be appearing as guests on the upcoming August 28 broadcast of SBS's radio show 'Park So Hyun's Love Game'! The two members will talk about topics including 'the history of 5-member groups' and 'current 5-member groups'.
TXT recently returned with their repackaged album 'The Chaos Chapter: ESCAPE OR FREEZE', and are actively promoting their title track "LO$ER=LO♡ER" on music programs. TXT have been receiving love from global fans for their song lyrics that represent the minds of the Generation Z, as well as their trendy melodies. Many look forward to Soobin and Beomgyu's pleasant conversation with radio DJ Park So Hyun.

'Park So Hyun's Love Game', with guests Soobin and Beomgyu, will be broadcast on August 28 at 6PM KST.