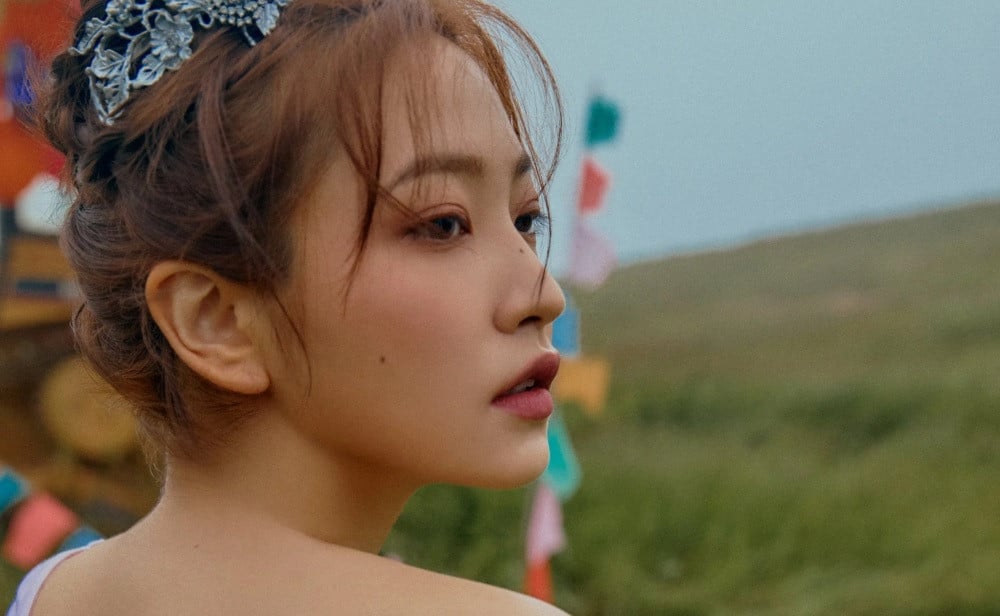 A staff member bad-mouthed a fan in front of Red Velvet's Yeri and later apologized.
On August 29, a fan on Twitter posted a video in which a male staff member is heard talking about the fan in an accusatory manner during a video fan signing event. He says:
"[She is] taking screen-shots while pretending not to hear you—'I can't hear~ I can't hear~'—and trying to see your reaction. [That thing/person/she] keeps taking photos like that, taking screen-shots, in order to purposely stall for time. And trying to post it on Twitter, once you react."
The fan, expressing disbelief, wrote on the Twitter post:
"I simply told her that I couldn't hear because the audio kept disconnecting. How would [Yeri] think of her fans if you talk to her this way? You should have checked with me first yourself if you weren't sure. What would I do with screen-shots of her reactions while telling her that I can't hearㅋㅋ"

Meanwhile, another fan also shared that the entire fan sign was rescheduled to take place an hour-and-a-half sooner than originally planned and that the organizers let them know only 10 minutes before the event.

Later that night, Soundwave (the company in charge of the fansign) issued an apology regarding the staff member's mishap. The text message reads:

"Hello, this is Soundwave. We apologize for having caused concern to all the fans when one of our staff members relayed an incorrect piece of information to the artist during the video call with Red Velvet's Yeri. We will recognize the internal issues we have (in the company) and pay close attention in order to avoid such problems in the future. Once again, we sincerely apologize to all the fans."
In light of this news, netizens commented:
"lol what do they want us to do with that kind of text message apology letter"
"This is shocking"
"Who would take screen-shots?! If a fan really wanted to make that kind of effort, then they would just record a video"
"Please, ajussi, leave if you're not a fan"
"Honestly, I can't believe the staff was bold enough to bad-mouth a fan in front of her"
"Was he trying to talk behind the fan's back or what?"
"Are you kidding me, we are the consumers—your customers. Don't look down on us idol fans that way."
"This makes me want to curse"
What do you think of this issue?