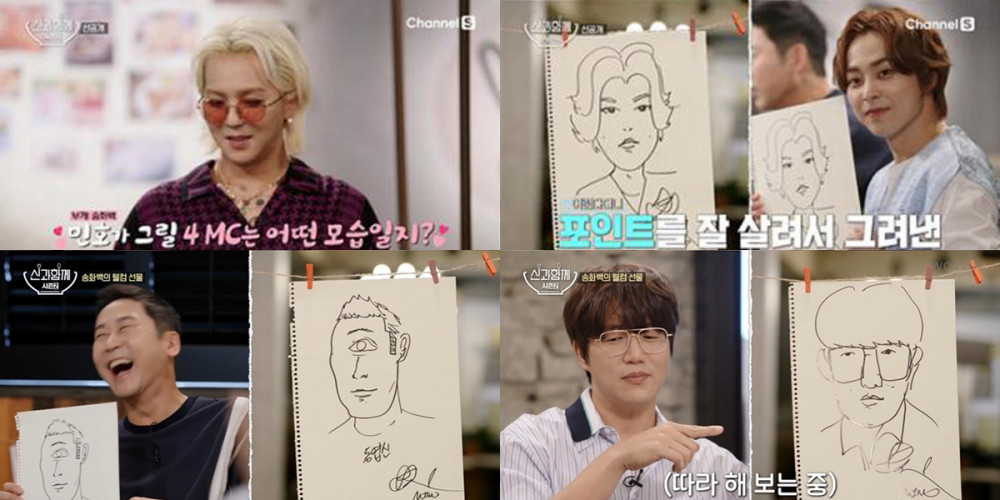 On August 27, WINNER's Song Min Ho and iKON's Kim Jin Hwan appeared as guests on the Channel S variety program, 'Drink With God 2'!
During this episode, Song Min Ho was asked to draw caricatures of the 4 MCs on 'Drink With God 2' including Shin Dong Yup, Sung Si Kyung, Lee Yong Jin, and EXO's Xiumin.
First, Song Min Ho started with EXO's Xiumin, whom he said was the "hardest" to draw because of his handsome features. Song Min Ho quickly completed his caricature of Xiumin by putting emphasis on the idol's hairstyle, as well as the defined shape of Xiumin's lips. Next, Song Min Ho moved on to comedian Lee Yong Jin, whom he managed to capture precisely(?) with a few skillful lines.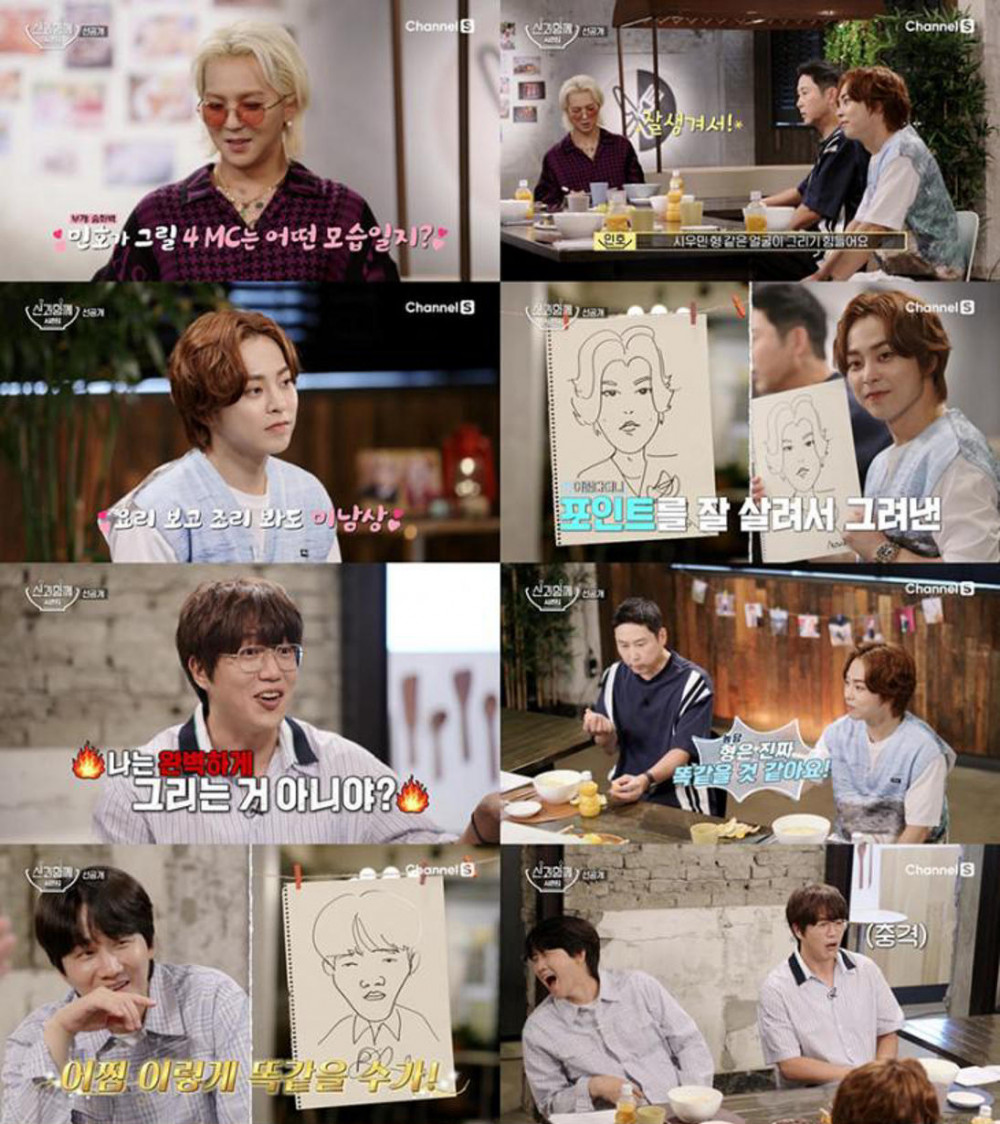 When it came Shin Dong Yup's turn, the MC requested, "Please make it funny." Song Min Ho obliged by turning Shin Dong Yup into a cyclops, whose big eye is for "thinking about erotic things."
Finally, Song Min Ho completed a spitting image of Sung Si Kyung, glasses, facial expression, and all!
Meanwhile, Channel S's 'Drink With God 2' airs every Friday nights at 8 PM KST, also available via Wavve.