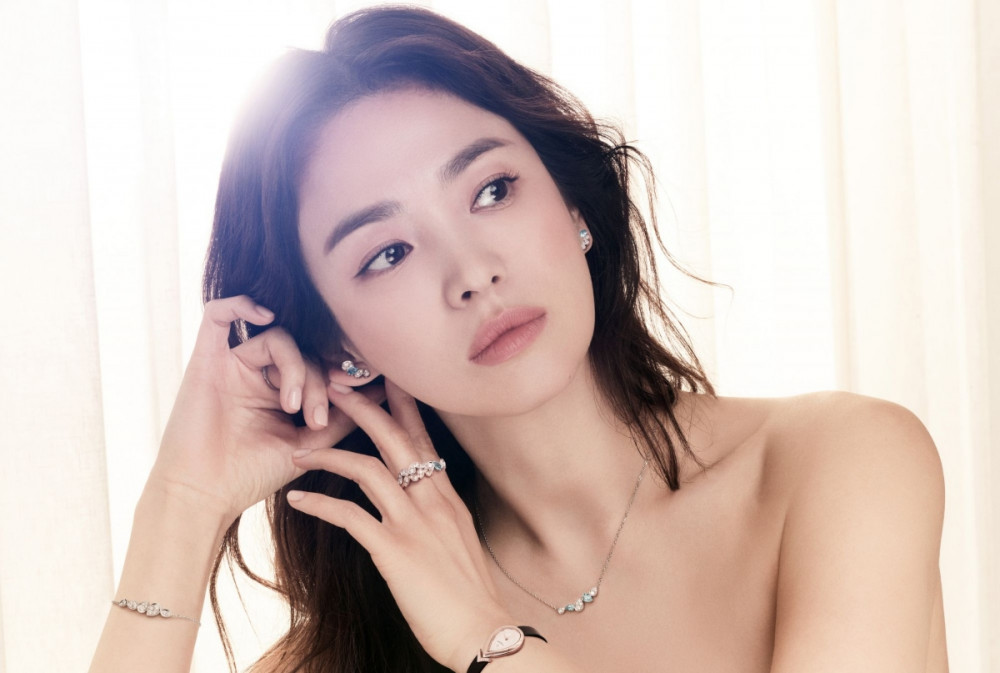 On the August 4 broadcast of Mnet's 'TMI NEWS', it was revealed that Song Hye Kyo's advertisement modeling guarantee was around 900 million won (~$788,187 USD) in 2019. This year, the guarantee for the four advertisements Song Hye Kyo filmed came out to be around 3.6 billion won (~$3,152,585 USD).
Song Hye Kyo's power in the advertisement industry has been frequently proven. The BB cream compact that Song Hye Kyo was seen using reportedly achieved a sale of 1 million orders, and the lipstick she used sold more than 160,000 items in one month. Further, Song Hye Kyo's powerful impact does not discriminate against any one media outlet. According to the 'TMI NEWS' broadcast, a global fashion brand analyzed that one advertisement post made by Song Hye Kyo on her personal Instagram offered her a guarantee amount of around $477,900.

In response to this news, Jun Hyun Moo, an MC of 'TMI NEWS' commented, "So if she uploads one post in her sleep, it becomes a 500 million won (~$437,774 USD) advertisement."