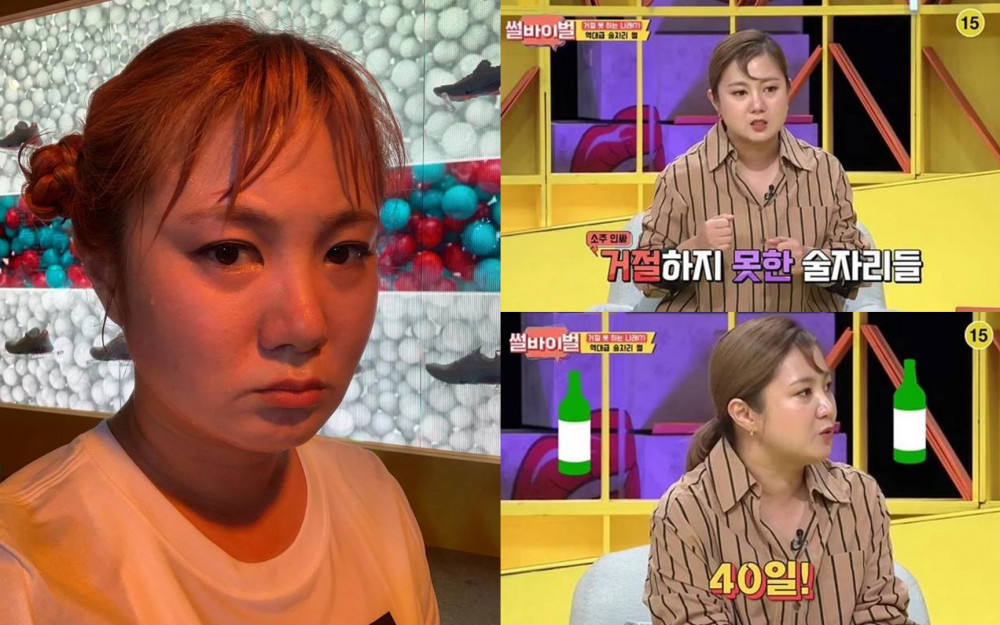 Many people were astonished by Park Na Rae's recent confession.
On KBS Joy's entertainment program 'Ssul-vival' that aired on August 5, a netizen shared her contemplation about her sister who doesn't know how to say "No" and would be misunderstood. MC Park Na Rae surprised everyone when she confessed that she once wasn't able to say "no" and shared a story that shocked many.
Park Na Rae shared that, "There was a time when I didn't say 'no' because I felt if I reject people's requests, I would look like a bad person." Then she continued to say, "I did not gain recognition for ten years. During that time when people would ask me 'Where are you? Let's go out and drink,' I couldn't say no so there was a time I drank for 40 consecutive days."
MC Kim Ji Min asked, "Think about the reason why you couldn't say 'no'." In response, Park Na Rae responded, "I kept justifying my meetings saying, 'I have to meet this person because I'm sad,' I have to meet this person because I am happy,' and 'I have to meet this person because I didn't see them for a week.' That's why I met them."
Guest Kim Young Ok added, "Well at the end of it all, it's your own fault. You just liked meeting people and drinking. How did you not die after drinking for 40 consecutive days? Goodness."