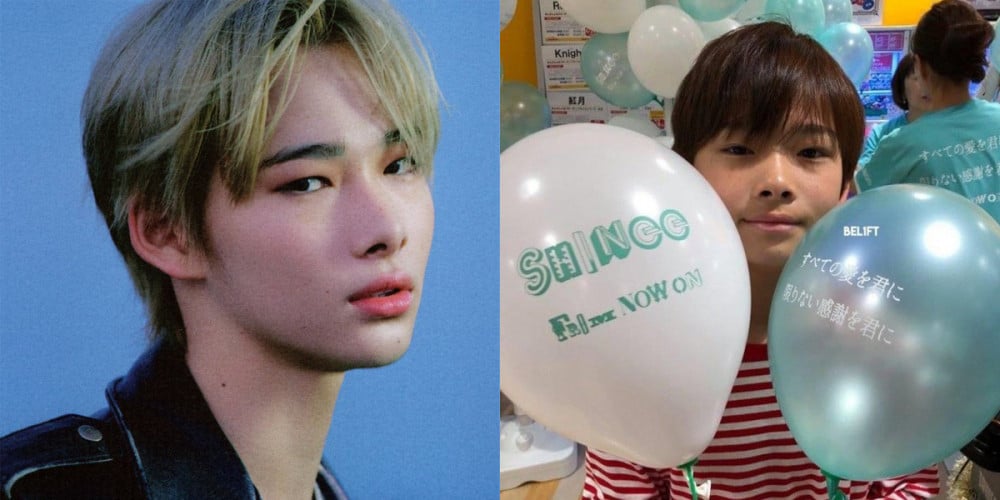 Netizens have stumbled across some of the most adorable pre-debut photos of ENHYPEN member Ni-Ki, who was a huge, huge SHINee World ever since he was young!
As a child, Ni-Ki even had a chance to perform on stage with SHINee at the Tokyo Dome.
After performing, Ni-Ki became so overwhelmed with emotion that he began crying! SHINee member Key, who was partnered up with Ni-Ki at the time, gave him a reassuring hug.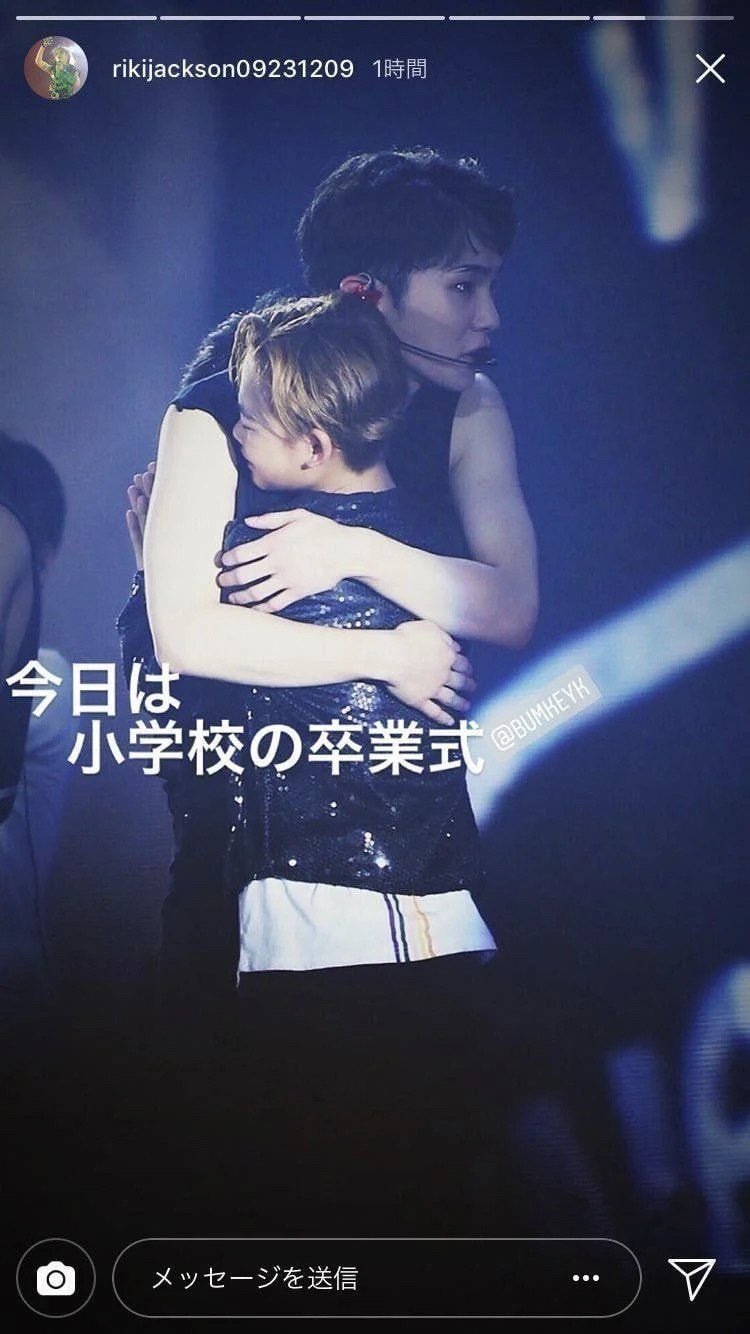 But how much of a SHINee World was Ni-Ki during his childhood? A very. very huge and loyal fan, as you can see below!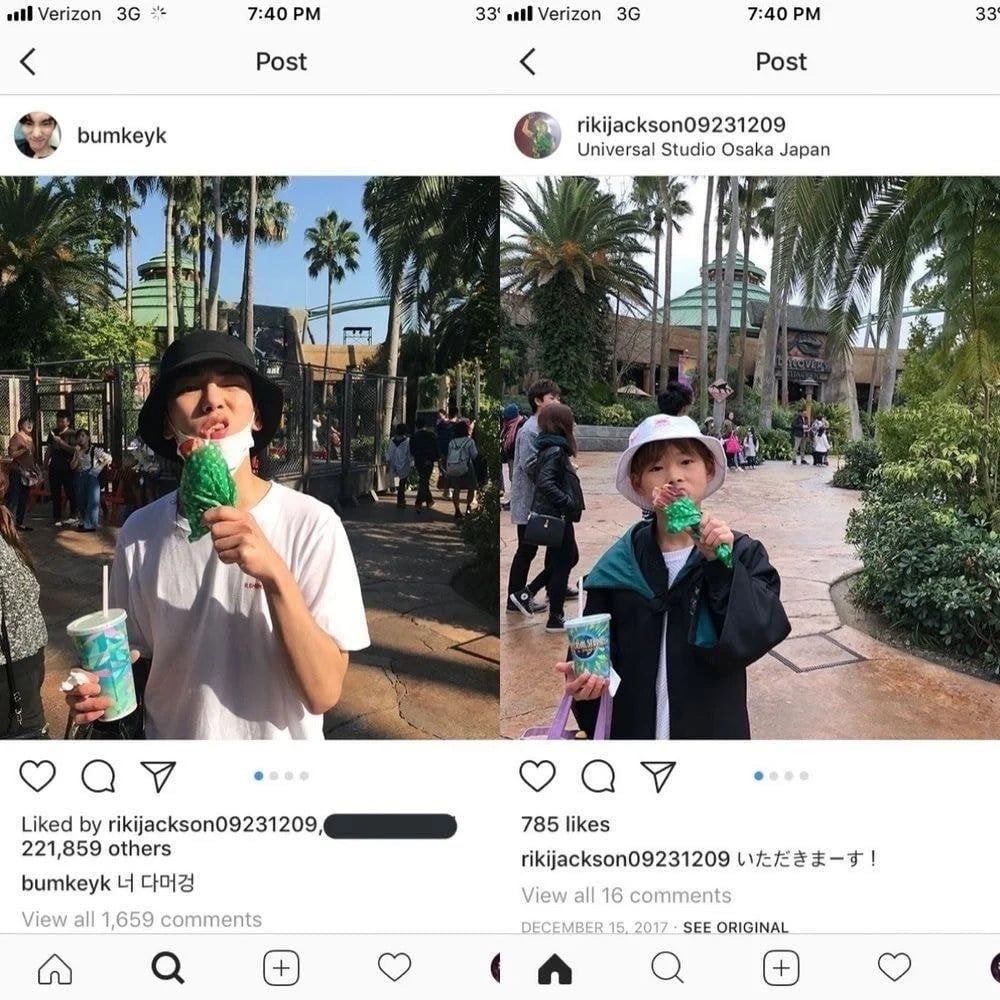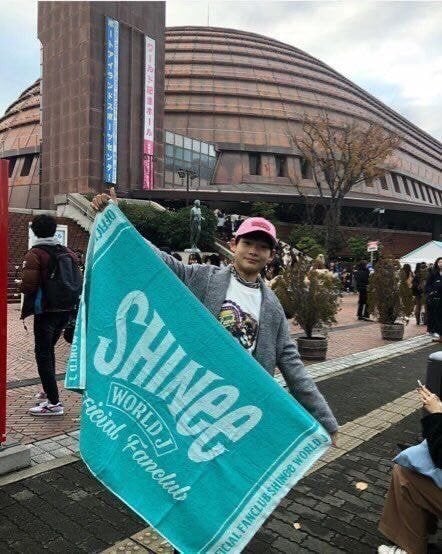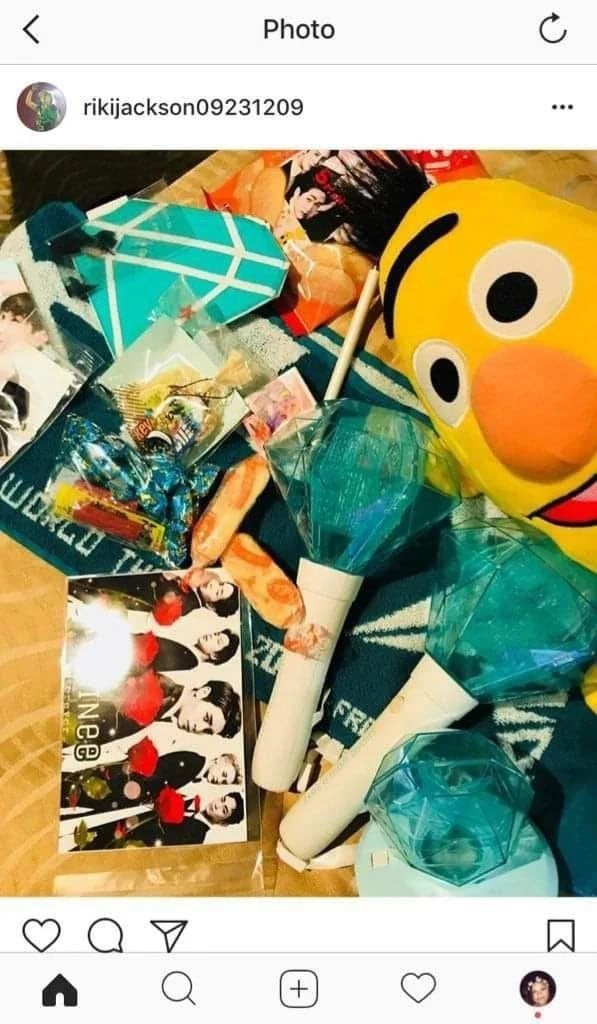 Below is a letter Ni-Ki once dedicated to his absolute favorite SHINee member and role model, Key, right before Key began his mandatory military service:

"I hope that this letter will reach Key-kun.
Key-kun, I feel down knowing that I won't be able to see Key-kun for a short while.
But until the day Key-kun returns, I will have strength.
I used to always look up to Michael Jackson, and went on singing and dancing dreaming of Michael Jackson.
But after I met Key-kun, you became my goal. One day, I want to become a star who can perform at the Tokyo Dome just like Key-kun, and make many people happy, make many people smile.
Key-kun, please take care of your health while you are away. Key-kun is my hero!!"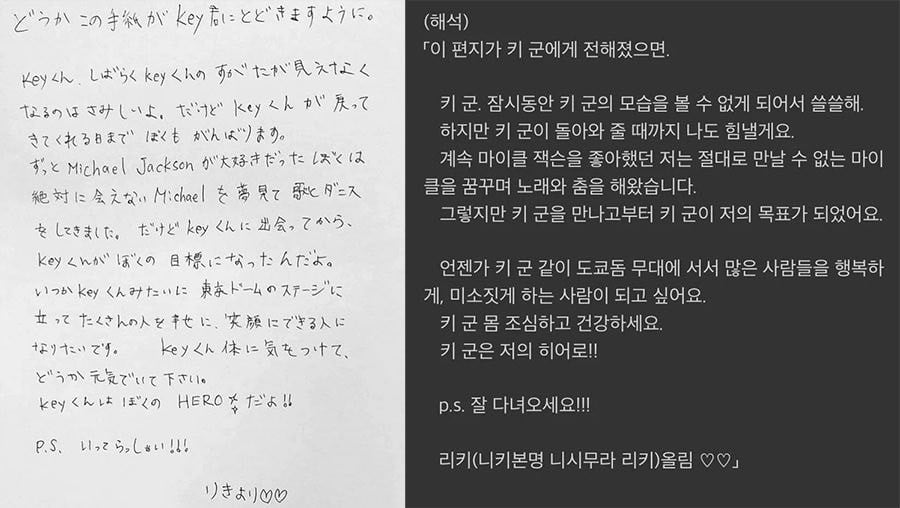 Netizens couldn't handle how adorable Ni-Ki was during his childhood as a huge SHINee World, and commented,
"Oh wow he even wrote a letter to Key before Key's enlistment."
"The little baby grew up well~"
"He really was a big fan! So cute TT."
"Key hugging Ni-Ki and Ni-Ki crying on the stage, they're both so precious."
"It looked like he's still a fan of SHINee even now."
"Ni-Ki's Instagram username even had Key's birthday in it kekekeke."
"Key was so sweet hugging the little baby."