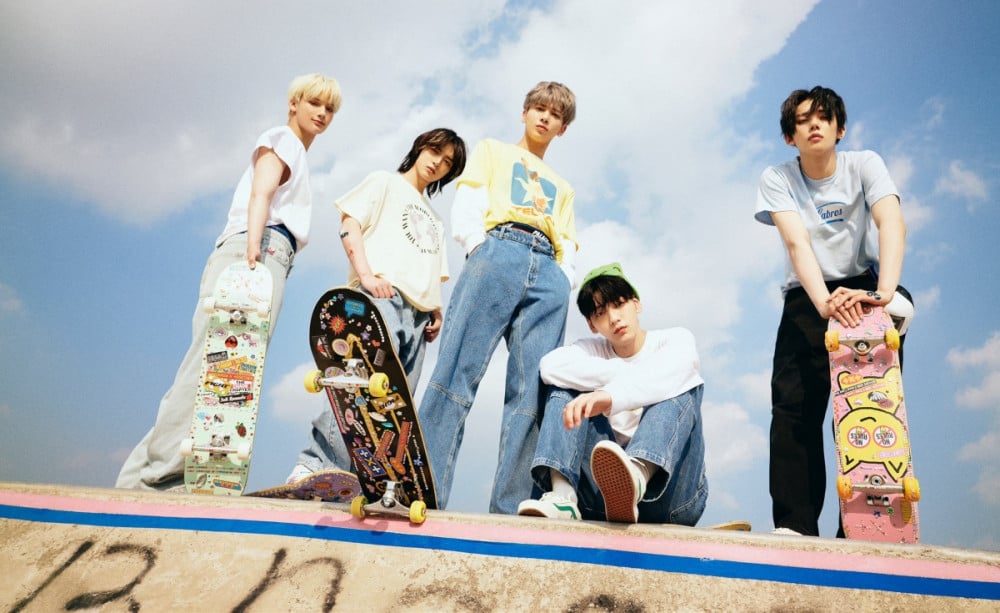 TOMORROW X TOGETHER successfully performed their all-english track "Magic" on 'MTV Fresh Out Live'.

On August 20, TXT appeared on MTV's music program 'MTV Fresh Out Live' and performed "Magic", an all-english side track included in their 2nd full studio album 'The Chaos Chapter: FREEZE'. MTV soon uploaded a video clip of TXT's performance on their official Twitter. Wearing matching black and white sophisticated suits, the TXT members presented a lively performance with an eye-catching choreography that used gestures to express 'magic falling from the sky'. This marks TXT's second time appearing on 'MTV Fresh Out Live', following their first appearance back in May of last year. For their first time on the music program, TXT had performed "Can't You See Me?", the title track of their 2nd mini album 'The Dream Chapter: ETERNITY'.

"Magic" is a cheerful and trendy disco pop track, and is also TXT's first all-english song. It depicts the story of 'the magical you, who melted me when I was frozen'. U.S. Billboard's 'Pop Airplay Chart', which counts the total number of various song's weekly radio broadcasts, named "Magic" in their chart a total of four times. A song loved by global fans, "Magic" also ranked highly on Japan's LINE Music 'Top Song' chart.

Meanwhile, TXT recently made a comeback with their 2nd repackaged album 'The Chaos Chapter: FIGHT OR ESCAPE', and are currently actively promoting their title track "LO$ER = LO♡ER".