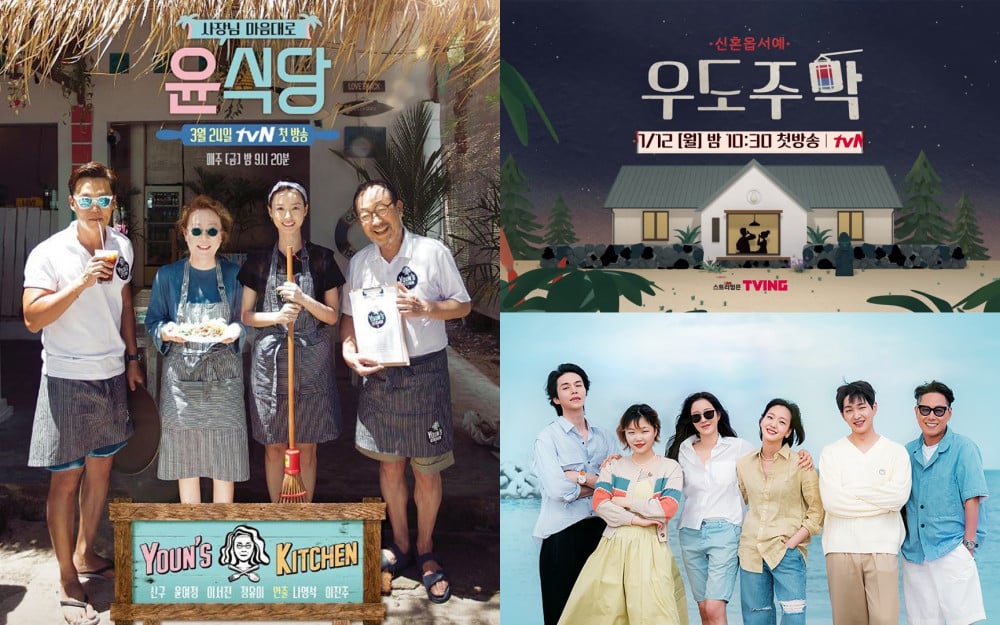 The set location is a vacation spot where the sunset breaks the horizon and several famous celebrities have gathered together to set up shop. These celebrities spend the next few weeks running a restaurant or a store as they learn to cook food, manage the store, and serve the customers. From chef to hall manager to assistants, the essential roles are divided among celebrities as they take on an important role in the business.

tvN's Monday entertainment show 'Cottage in Udo' and JTBC's Tuesday entertainment show 'Sea of Hope Bar' which began airing around the same time during the summer season follows the same composition mentioned above, a signature of producer Na Young Suk's "Healing entertainment" such as 'Yoon's Kitchen' and 'Three Meals a Day.' These two entertainment shows, produced by the renowned produce,r show celebrities running a restaurant or spend their days in the countryside cooking foods from all-natural ingredients.
With the COVID19 pandemic affecting all walks of life and even the entertainment industries, many producers have decided to take the safe route and use a show format that has already been proven to be successful. However, thenetizens have other opinions. Currently, 'Cottage in Udo' and 'Sea of Hope Bar' have not escaped the 1% viewership rating mark even after entering the fouth and fifth week of airing respectively.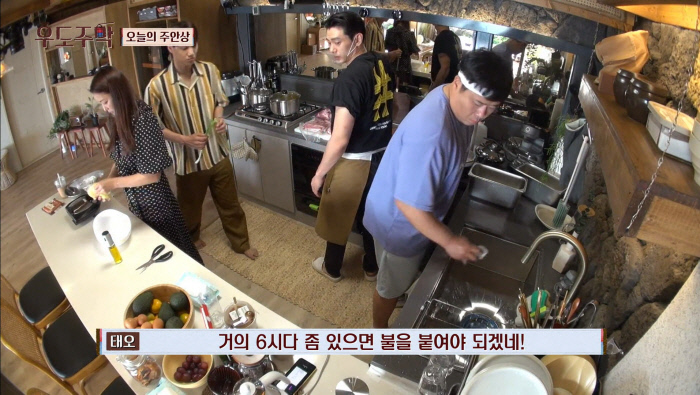 Both of these programs tried to differentiate themselves by adding their own "flavor" to Na Young Suk's signature healing programs. 'Sea of Hope Bar' added the backdrop of the beautiful ocean seen in 'Youn's Kitchen season 1,' along with the aspect of celebrities running a restaurant, and the concept of JTBC's 'Begin Again', where the cast plays and sings live music. In addition, Kim Go Eun, an actress who is hardly seen in entertainment shows was added to the cast along with other top celebrities. The show also adds the aspect of environmentally friendly factors such as "sea cleaning" underwater.
'The Cottage in Udo' added the theme of running a guesthouse for those who have recently gotten married and restricted customers to newlyweds. In other words, 'Cottage in Udo' is 'Youn's Stay' with the added concepts of "providing alcohol" and "new married couple."

Many viewers feel that such attempts to differentiate the shows failed to form a unique identity and individuality of each program. There have been a number of criticisms as netizens have left comments on the viewer's bulletin boards of the two programs stating that these two shows are too similar to producer Na Young Suk's programs. Netizens commented, "I watched this program thinking producer Na Young Seok made it but it was only a 'Copy' and a fake one," "They are only copying the format of the popular entertainment programs these days, or are meshing it with the ones that became popular like 'Youn's Stay' or 'Youn's Kitchen" and "The shows are a bit bland. It has no character."