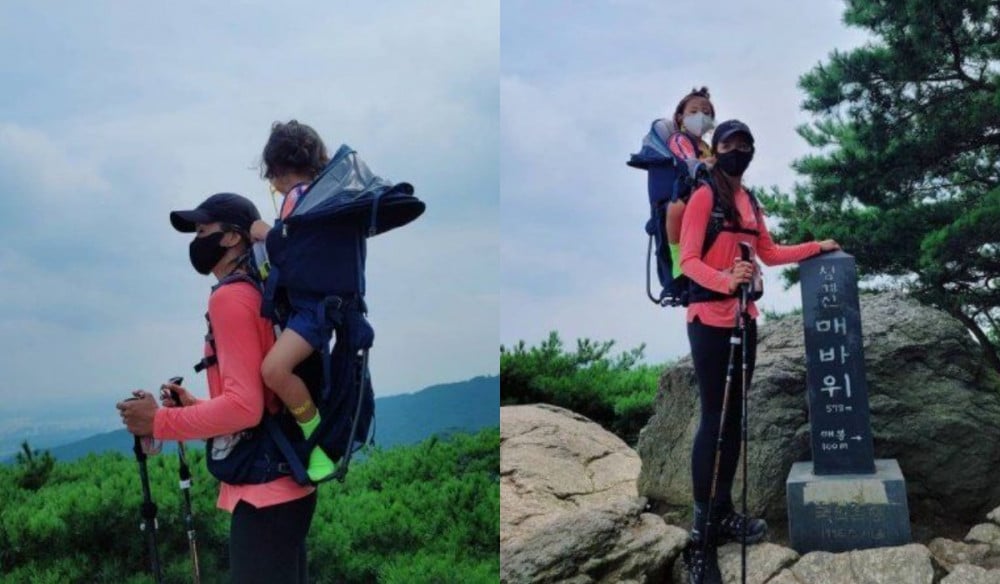 Lee Si Young showed off her immaculate strength as she went on hiking with her 3-year-old son on her back.
On August 29th, the actress posted multiple pictures of herself on Cheonggye mountain. She wrote, "Finally. I have been wanting to take on this challenge and now I finally made it happen as I couldn't hold it off any longer due to Jung Yoon's weight. It wasn't easy but Jung Yoon really loved it so I now want to go to different mountains."
She continued, "Originally, going to Bukhan mountain (I really wanted to show him the scenery of Baegundae) was on my bucket list but I'm worried about how it would be possible. Anyone have done it? If so, I'd appreciate your advice."
She wrapped up her post saying, "My carrier can hold up to 20kg and Jung Yoon weighs 15kg. The carrier itself weighs 3 kg so I climbed with 18kg, as I didn't put anything else in the carrier. Cheonggye mountain was doable. For Bukhan mountain's Baegundae course, it will be 2km longer than that."
What an amazing woman!