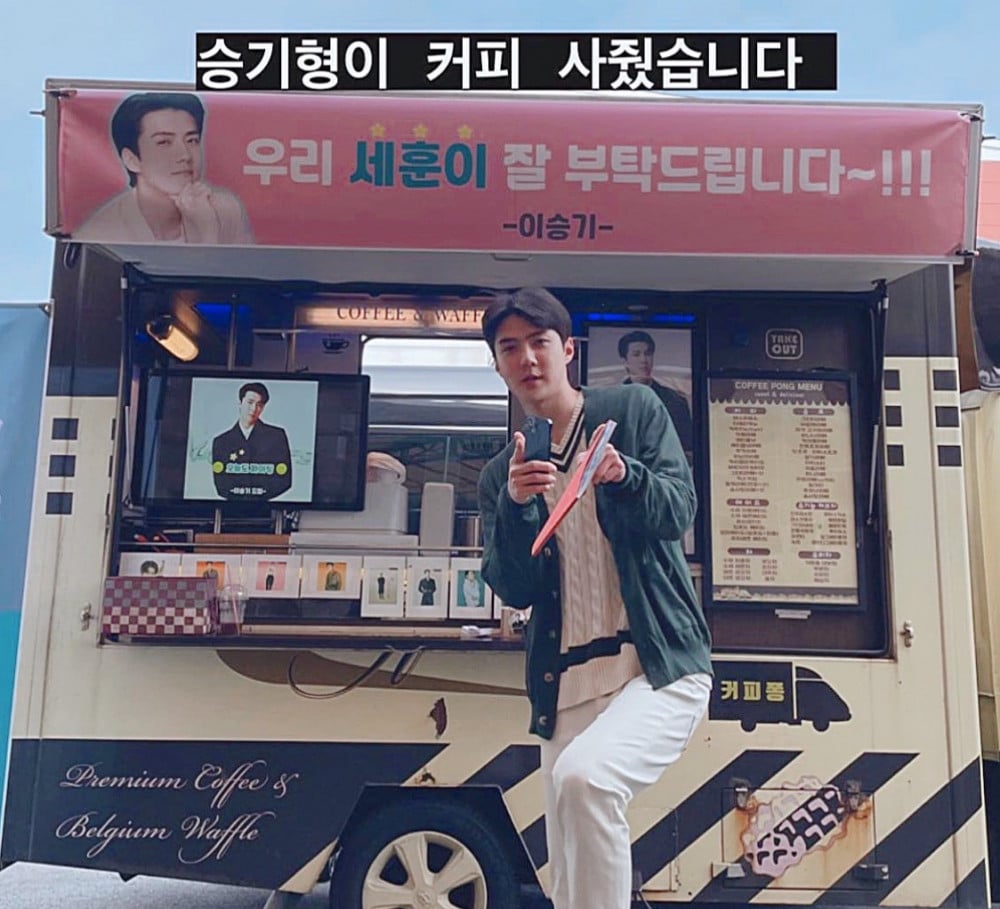 Lee Seung Gi sent a coffee truck to support EXO's Sehun on his filming set for the upcoming SBS drama 'Now We Are Breaking Up.'
Sehun shared photos on his Instagram Stories of the coffee truck.
In the captions, he wrote:

"Seunggi hyung bought me coffee."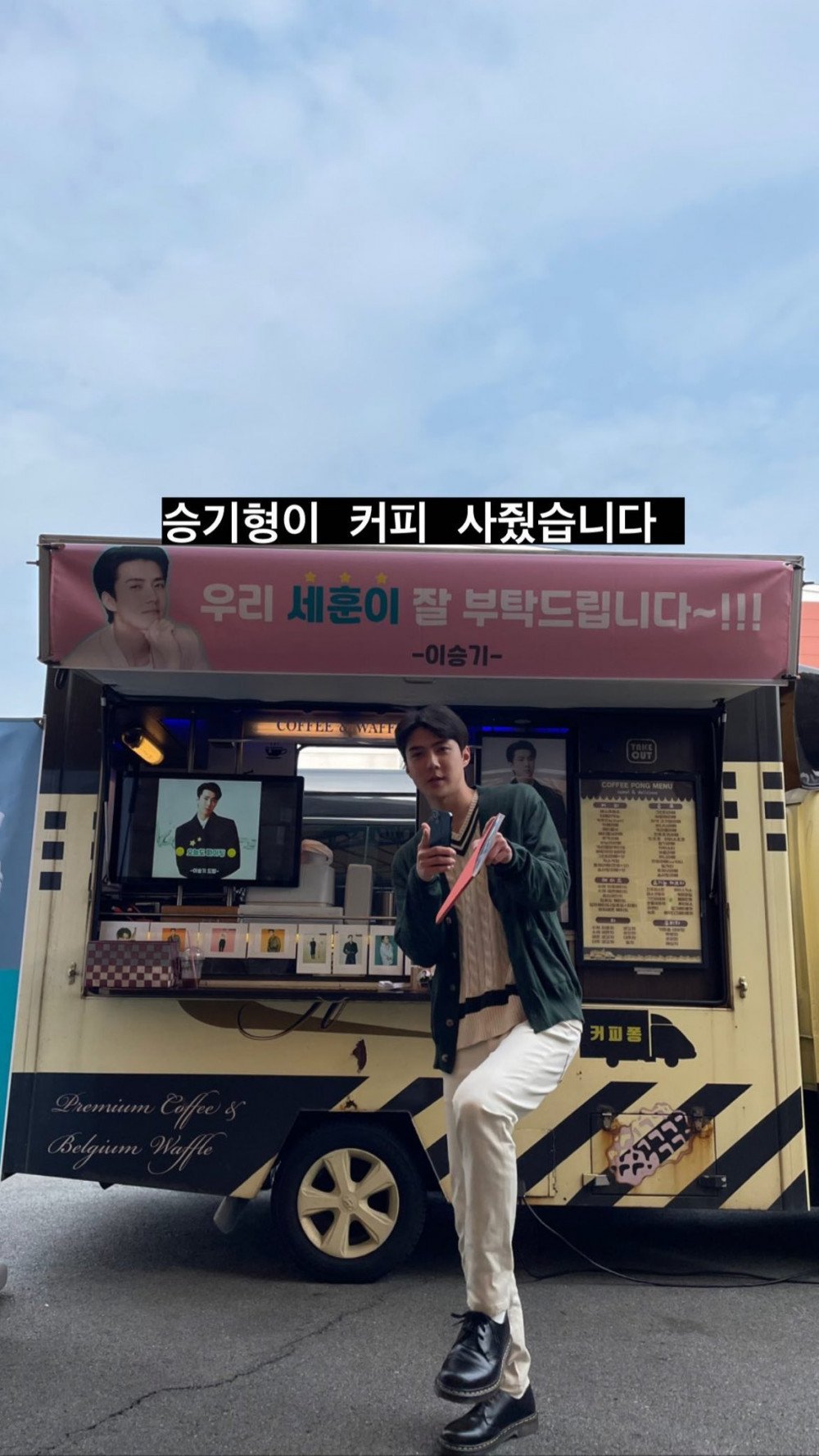 "I'm the only one who got an expensive cup."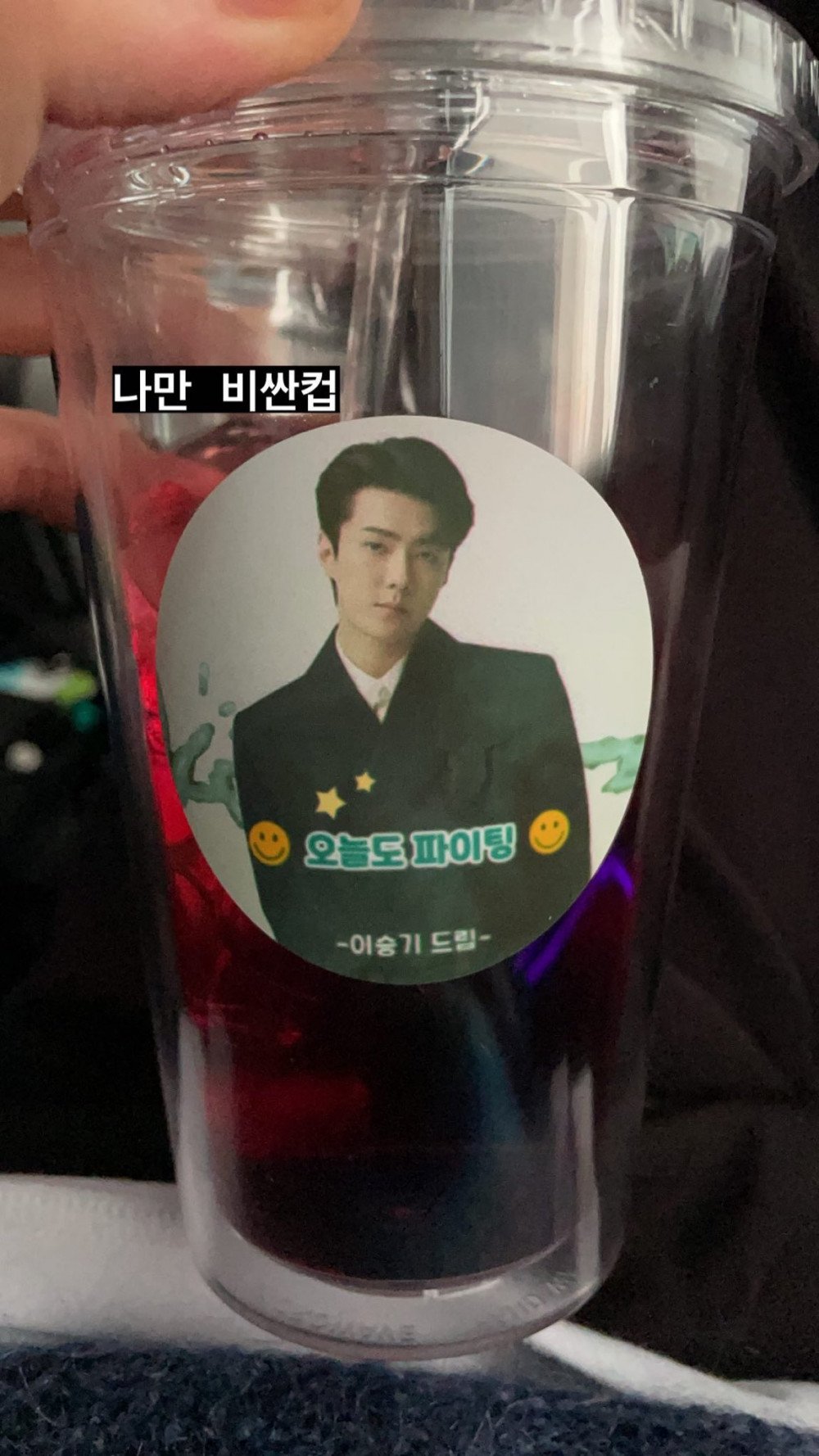 Sehun is currently filming for '지금 헤어지는 중입니다 (Now, We Are Breaking Up),' it is set to air on SBS in November 2021.