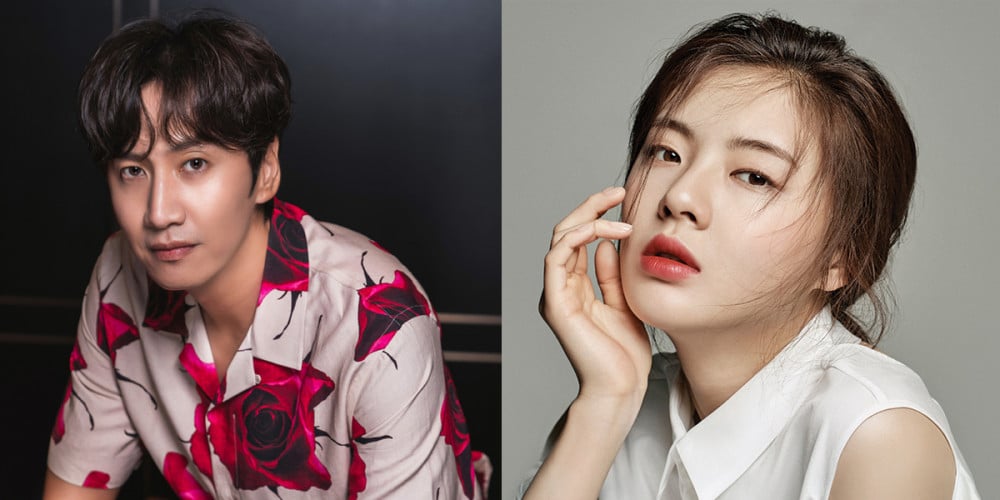 In light of the upcoming premiere of his new disaster film 'Sinkhole' in theaters this summer, actor Lee Kwang Soo held an online interview session with representatives from various media outlets, promoting his new project.
Lee Kwang Soo stated during his interview, "Everyone, including the 'Running Man' members and Lee Sun Bin, told me that they watched the trailer for 'Sinkhole' and they thought it looked really good. They are looking forward to seeing it."
When the press asked Lee Kwang Soo about his public relationship with fellow actress Lee Sun Bin, the 'Sinkhole' star revealed, "We are still doing well. We are dating like any ordinary couple."
As many of you know, Lee Kwang Soo and Lee Sun Bin first went public with their relationship in 2018, after becoming acquainted through SBS's 'Running Man'. Back in June, when Lee Kwang Soo delivered news of his departure from 'Running Man', Lee Sun Bin was seen showing support toward the actor via Instagram by using emotions such as 'applause' and 'thumbs-up'.
The brand new blockbuster disaster film 'Sinkhole', starring Lee Kwang Soo, Cha Seung Won, Kim Sung Kyun, and more, premieres in theaters across South Korea on August 11.