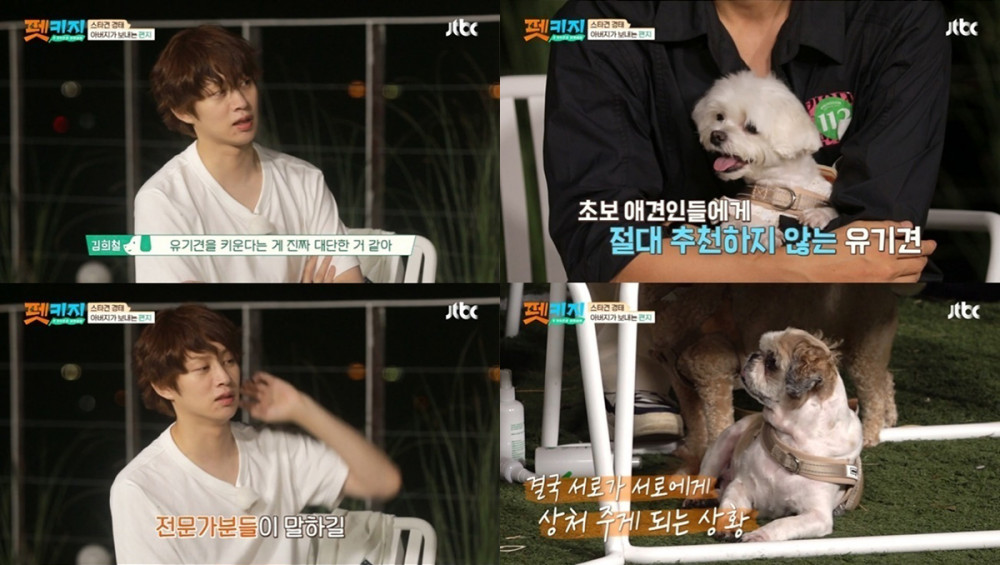 The production staff of JTBC's 'Petkage' has issued an official statement of response to the recent controversy surrounding Super Junior member Heechul's comments on the show.
Previously, Heechul said on the first episode of 'Petkage' which aired last week, "Frankly speaking, pet experts won't ever recommend adopting a rescue to a first-time dog owner. Rescues take a long time to heal and adapt because it was hurt before. Then the owner who isn't used to dogs also gets hurt, and the dog gets hurt once again."
Here, some netizens criticized Heechul for allegedly portraying pet adoption from a rescue shelter in a "bad light", therefore "favoring pet shops".
However, Heechul then explained his position on the controversy through a live stream, revealing that he meant to "express his respect toward rescue dog owners," while also pointing out the "responsibility involved in caring for another life".
Now, JTBC's 'Petkage' has also decided to issue a statement addressing the controversy, relaying on August 31, "The comments in question which aired on the first episode of 'Petkage' on August 26 were meant to deliver important messages about responsibility and sincerity for those wishing to adopt, considering various circumstances. However, the comments were then misunderstood in a different direction than how the production staff hoped to portray them, and we feel regretful about the recent events. We promise to exercise greater caution so that such a controversy does not happen again."