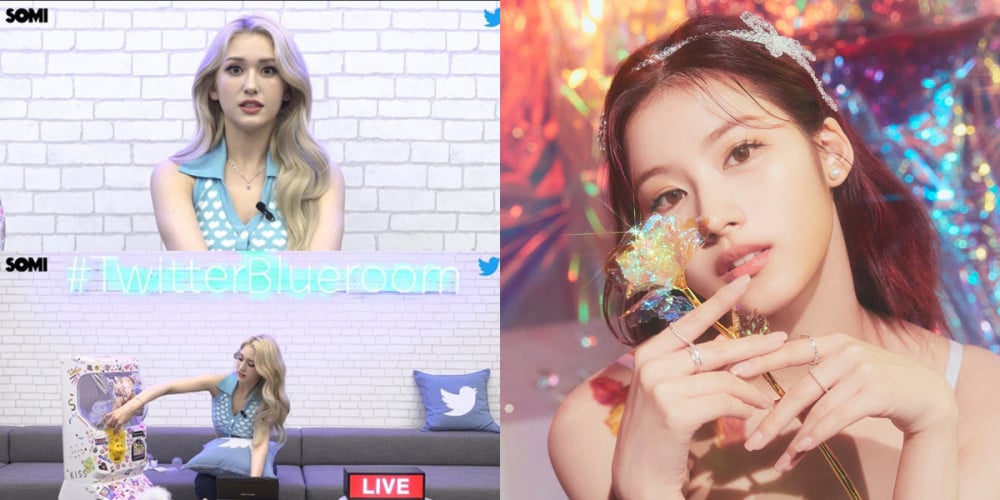 On August 6, Jeon So Mi spent time with her fans in a special Twitter 'Blue Room Live' broadcast!
On this day, Jeon So Mi personally introduced her latest comeback single "Dumb Dumb" to viewers from all around the world, and also discussed her point choreography, the so-called "batman move". Jeon So Mi told fans, "I've heard that a lot of you are having a hard time with the 'batman move'. But just straighten up your shoulders, and be confident about it. The most important thing is your gaze."
Jeon So Mi also opened up to fans on this day with, "I'm sorry for making my fans wait, because my comeback took so long. But when I hear you all say to me, 'I love the new song. You worked so hard on it,' I receive motivation to start working toward my next project."
Next, Jeon So Mi revealed that her good friend, TWICE's Sana, recently sent her some encouragement for her solo comeback! Jeon So Mi shared, "Sana unnie send me a message, cheering me on. She also sent me ice cream as a gift, so I ate some this morning."