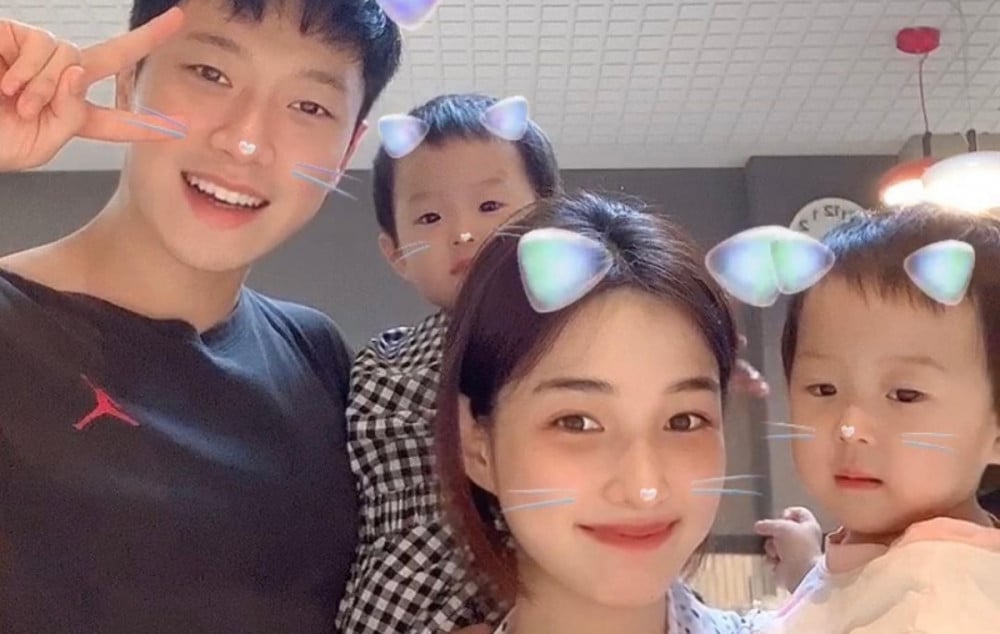 Yulhee has just unveiled a new family photo!

On August 15 KST, the former LABOUM-member-turned-mom took to her personal Instagram account to share a new photo captioned with a simple "🎵."

The photo in the post features her husband and F.T. Island member Minhwan, as well as their son and twin daughters, with the family all smiling for the camera with a cute cat filter adding ears, whiskers, and tiny heart-shaped noses to all of their faces.

Yulhee's followers responded happily to seeing the family all together, leaving comments like, "A beautiful family," "Finally, a family portrait has arrived," "Wow! Such a pretty family photo. You all really look happy," and "Whoa, you're really a good-looking family. You seem natural and don't show off even though you're famous. It's really nice seeing you living so well."
Meanwhile, Minhwan will be discharged from the military next month, after serving as a reserve officer since February 24, 2020.
Check out the family photo below!