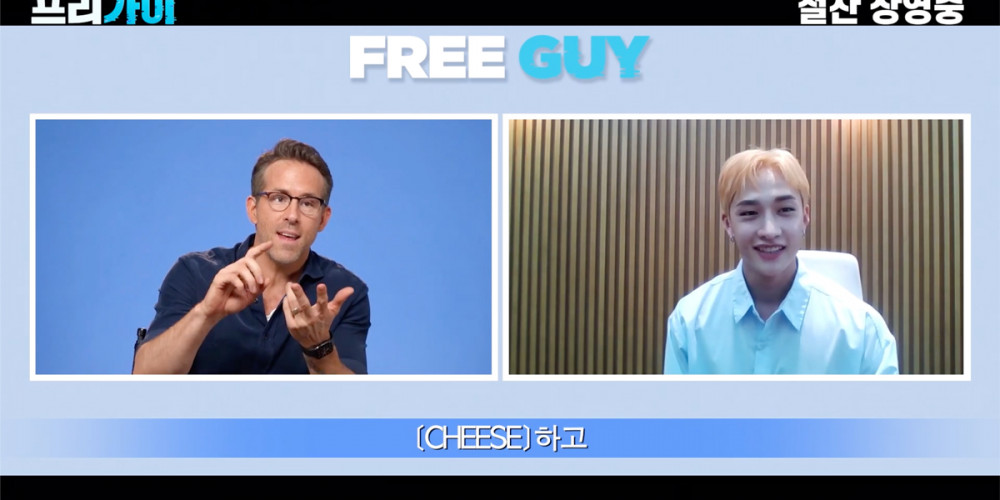 Stray Kids's Bang Chan finally had the chance to meet the "other" Deadpool, Ryan Reynolds!
In light of the upcoming world premiere of his new blockbuster film 'Free Guy', Ryan Reynolds decided to greet his fans over in Korea with a fun interview, hosted by none other than Bang Chan.
In the past, Ryan Reynolds and Bang Chan exchanged gifts with each other after Ryan Reynolds noticed Stray Kids performing a 'Deadpool'-themed stage. And now, the two stars have found an opportunity to talk face to face over video chat!
During the interview, Ryan Reynolds completely surprised Bang Chan by revealing that he has been watching Stray Kids's comeback trailers for 'NOEASY'! Bang Chan's reaction was priceless as Ryan Reynolds gushed about Stray Kids's unique concepts.
Watch the full interview with Ryan Reynolds for the upcoming premiere of 'Free Guy' below to find out why Ryan considers it one of his favorite movies he's been in of all time!