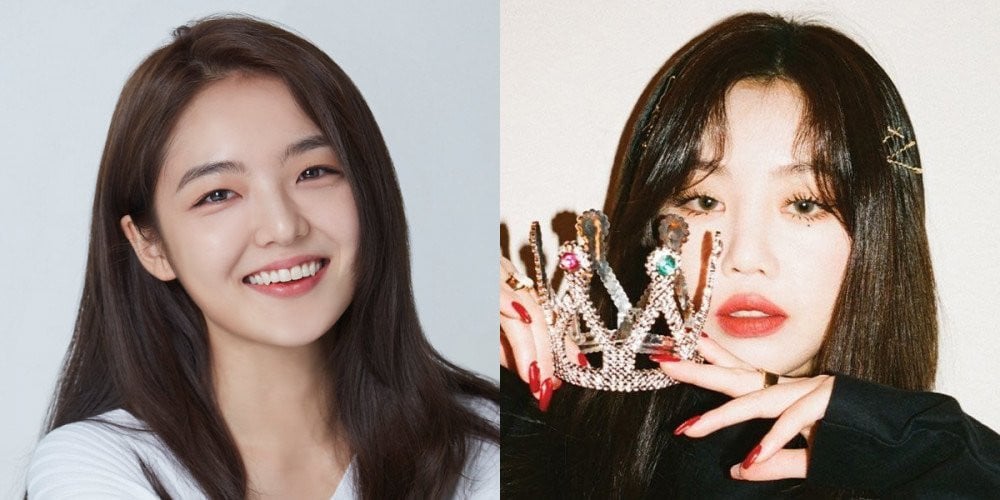 On August 14, girl group (G)I-DLE's agency Cube Entertainment announced Soojin's departure from the group.
The first accuser of Soojin first raised her accusations earlier during March this year, to which Soojin personally denied. In response to this, her former classmate, Seo Shin Ae, who is also an actress, spoke up on the related matter. However, her Instagram post containing her statement has been deleted since.
Following the announcement of Soojin's departure from the group, her fans have bombarded Seo Shin Ae's YouTube channel with agitated comments, accusing her of "ruining someone's future."
On the latest YouTube video Seo Shin Ae uploaded where she visited Busan to attend the Busan International Kids & Youth Film Festival (BIKY), fans left many agitated comments over the past few hours. Some of these comments read: "Someone's future just got ruined by you," "Are you happy now that you ruined Soojin's future," "You're so shameless," "Why are you hurting our Soojin. You're horrible," "Are you proud of ruining someone's career for the rest of their life," "You are not the only victim here."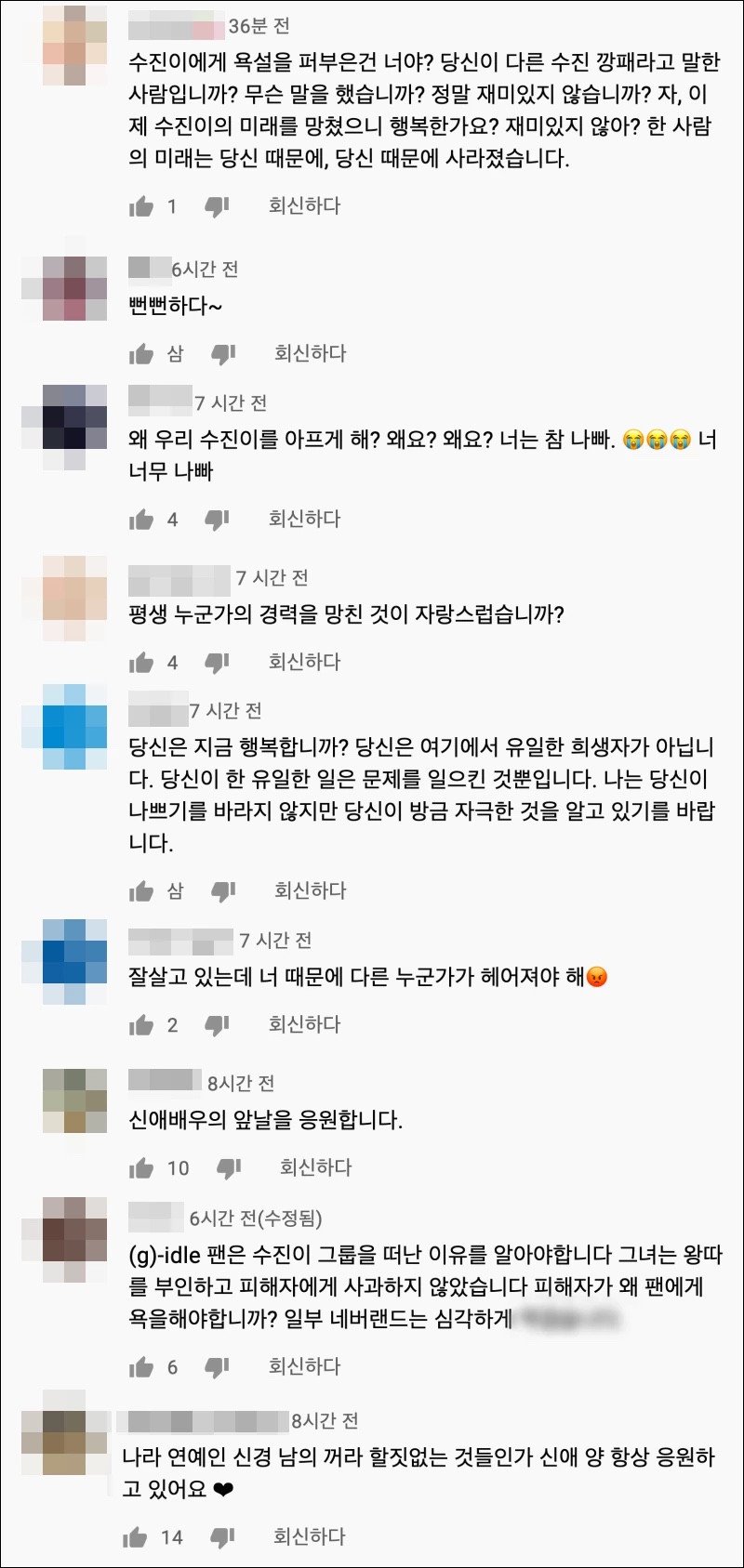 What do you think about this situation?