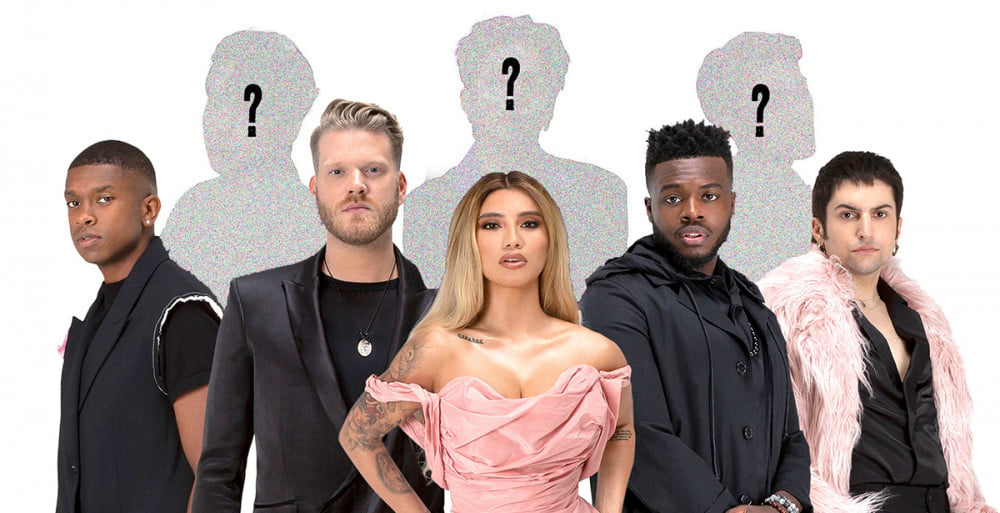 ATEEZ will be collaborating with world-renowned a cappella group Pentatonix!
Earlier on August 18 EST, Pentatonix hinted at the silhouettes of three mystery figures who will be featuring in their new single, "A Little Space". Now, according to various media outlet reports, the mystery artists featured in Pentatonix's new track is K-Pop group ATEEZ!
Many fans also immediately raised suspicions that the silhouettes shown in Pentatonix's teaser image resembled silhouettes of ATEEZ's San, Jongho, and Yunho.
Meanwhile, media reports stated that Pentatonix first offered to collaborate with ATEEZ after becoming interested in ATEEZ's performances. The 5-member a cappella group Pentatonix so far have three 'Grammy' awards to their name - 'Best Arrangement' (2015, 2016) and 'Best Country Duo/Group Performance' (2017).
Look forward to the release of Pentatonix's "A Little Space" feat. ATEEZ, set for release on August 20!