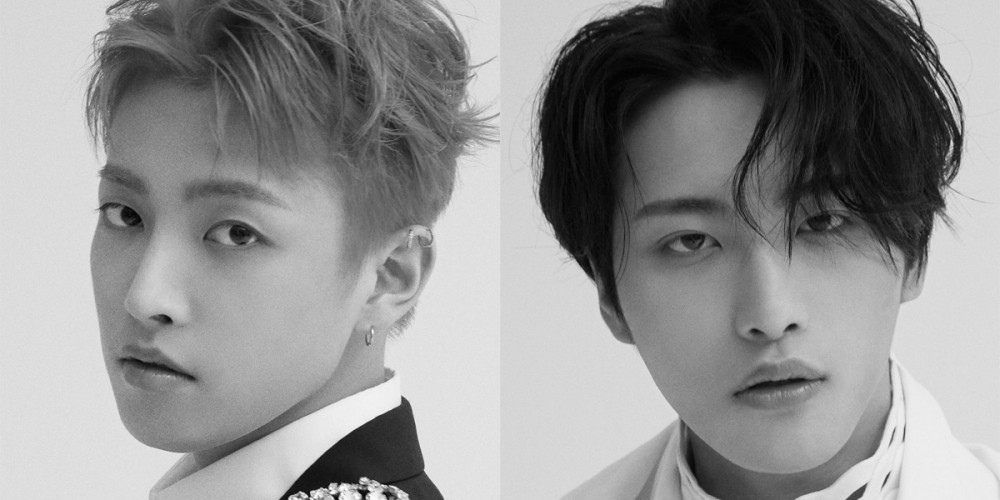 Currently gearing up for their first comeback as 8 members this year, the members of ATEEZ opened up about their solid trust in one another, the attitudes they hope to have as idols, and more for the September issue of 'Singles' magazine.
First, during their 'Singles' pictorial, ATEEZ pulled off a stern, charismatic mood using the black-and-white effect. During their interview, Seonghwa demonstrated how much the members rely on one another, revealing, "When we begin a new variety show or new content, there is always a fear; but I am comforted just by the fact that I am not going it alone, all 8 of us are in it together. I exercise mind control that way, thinking that if it's the 8 of us, we can do anything." Hearing this, San added on, "We've grown so like one another that another person will say the exact same thing I was thinking before I say it. I just want to boast a little about our members and their ability to befriend everyone, their patience, and their respectfulness. Even when we are tired, our members never lose their smiles because they are thinking of the effort that so many staff members are putting in."
Next, Hongjoong commented on what kind of artist he would like to become, "I think that there may be times when Hongjoong as a person is different from Hongjoong as an artist; but even so, I believe that both egos need to agree in terms of core character, outlook, and thinking. If we cannot act a certain way in front of the public, then we should not act that way once the cameras are off either."
Yeosang also shared, "I hope to become an artist with not just musical ability but with good health and inner strength. I believe that those who continue to strive for improvement beyond what it is they are good at, without getting cocky, are truly respectable." Finally, Mingi expressed, "Coming face to face with your mistakes is painful, but you have to do it. It's just as important to reflect on how I see myself, as much as it is to think about how others see myself. I hope that I can face myself resolutely."
Meanwhile, ATEEZ recently released a collaboration single with Kim Jong Kook, "Be My Lover", as a part of their first special 'Season Songs' album. The group is slated to release their 7th mini album 'Zero: Fever Part. 3' on September 13.