The COVID19 pandemic has not ended, as it still affects many countries across the globe. South Korea had been one of the countries that have taken strict measures to bring the spread of the virus under control and have successfully decreased the number of breakouts.
However, the prolonged pandemic has taken a toll as more and more people have grown tired of the restrictions and have become lax. South Koreans have also been affected by this prolonged pandemic as some of its citizens have become less cautious.
Recently, one netizen shared a photo of the pool party that was held in Yangyang county, which has been popular as the go-to vacation spot. The netizen who shared the photo in the online community expressed how baffled they were and wrote, "There was a corona party at a pool party location. Most of the people weren't wearing masks and they came to Yangyang for vacation because there was traffic to Gangneung. Isn't this crazy?"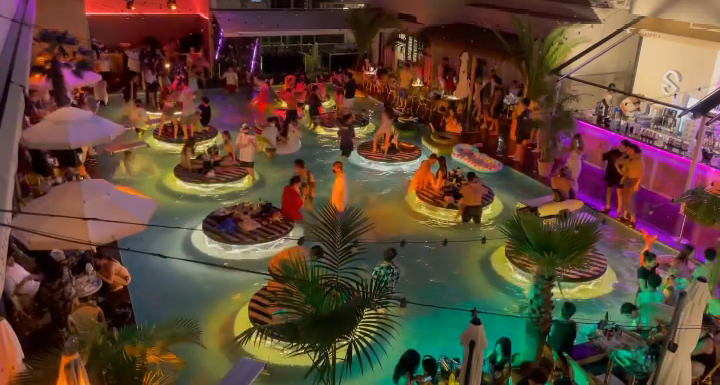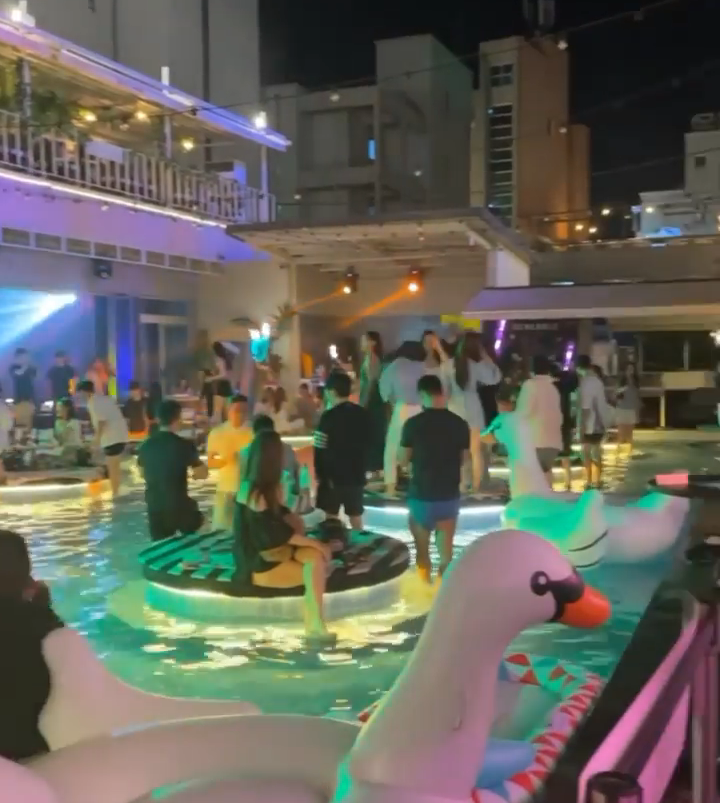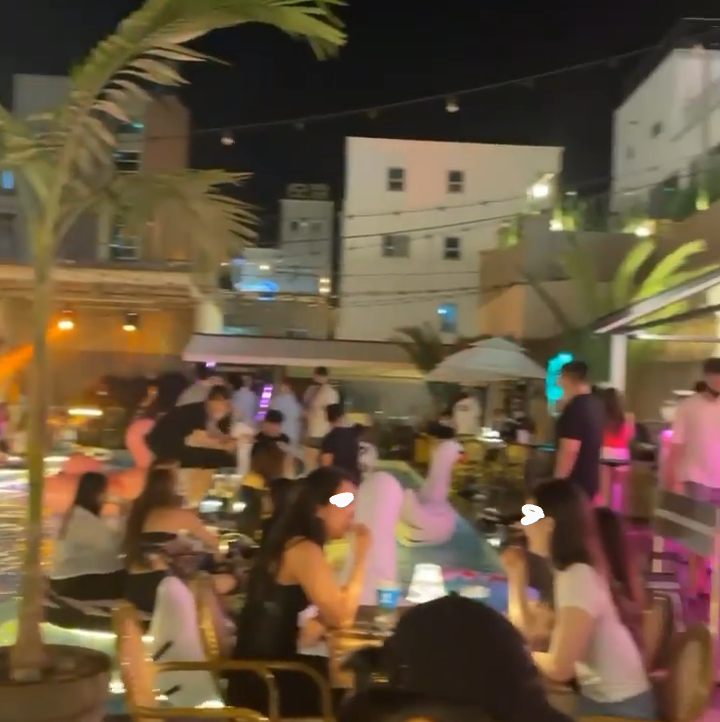 Netizens commented, "Do these people think that some people don't go out and party because they don't want to? Geez," "Omg, at a time like this?" "There are more and more people getting infected," "How are they so thoughtless," "The government need to bill the people who got COVID19 from going to parties and entertainment businesses instead of paying for their medical bills," "If you search 'Yang Yang' on Instagram you can see all these photos of this place packed with people," and "They are the people who blame the government."