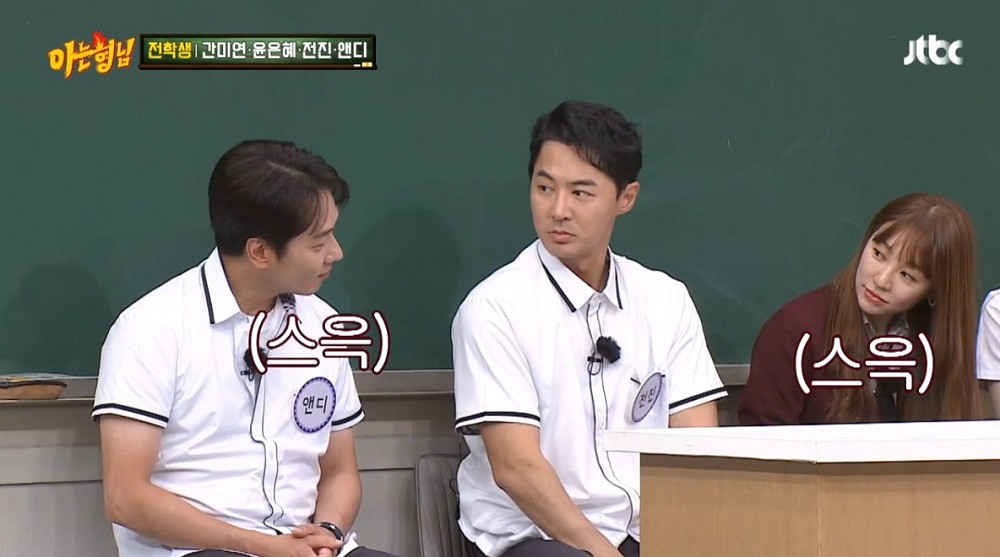 Shinhwa's Andy and Yoon Eun Hye were teased on 'Knowing Brothers'.
On the July 18th episode of 'Knowing Brothers', Shinhwa's Junjin, Andy, and Baby V.O.X's Yoon Eun Hye and Kan Mi Yeon guested on the program for a first-generation idol reunion. During the episode, Junjin and Kan Mi Yeon talked about their respective married lives and what consists of an ideal relationship.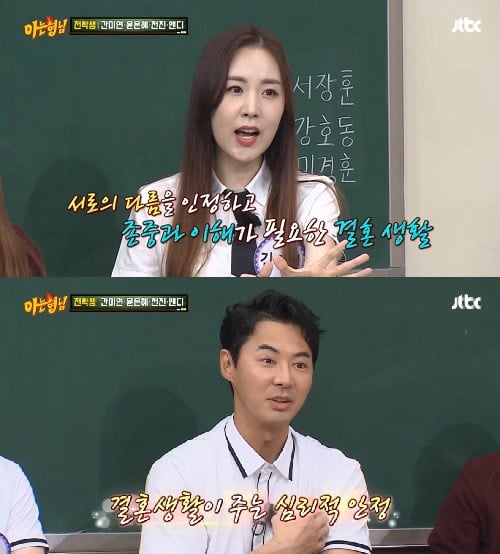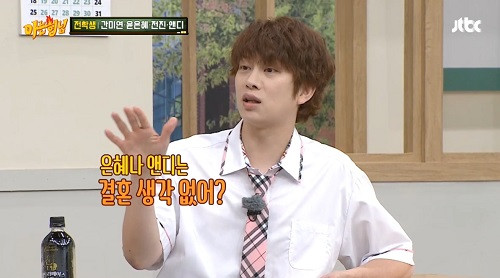 But when Heechul suddenly asked Andy and Yoon Eun Hye, "Don't you two have any plans to get married?", the two single celebrities looked at each other and exchanged a 'knowing' glance.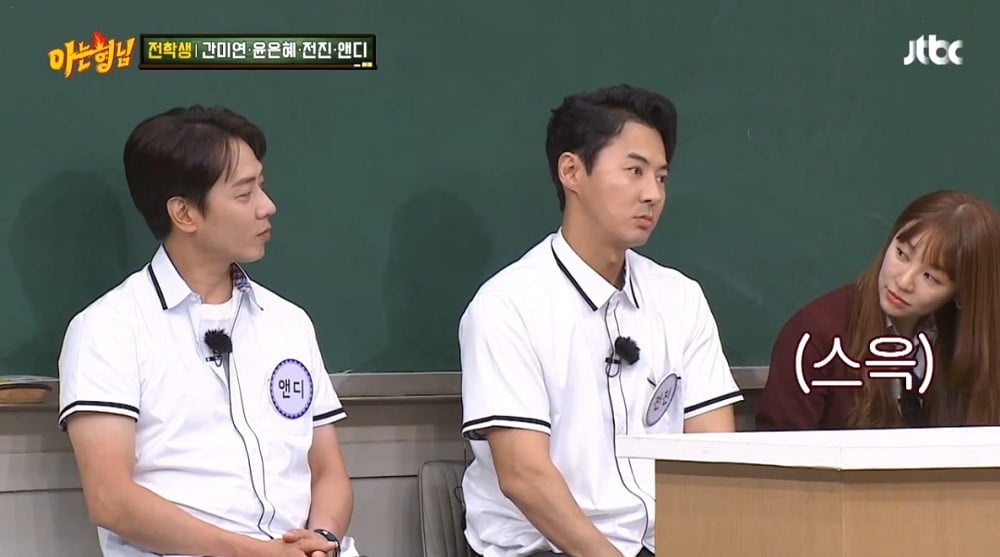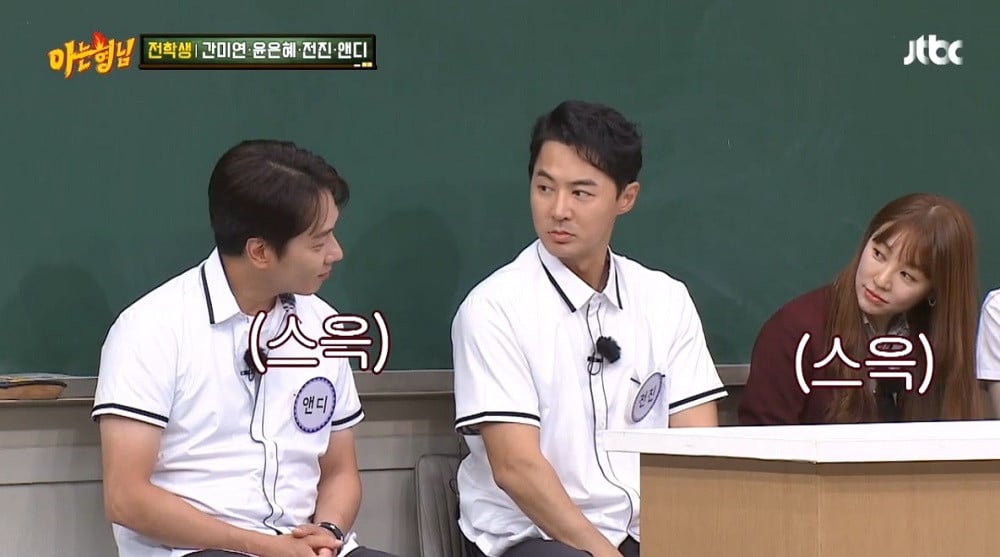 Witnessing the moment, MC Lee Soo Geun hilarious shouted, "No, we weren't asking about you two wanting to marry each other!"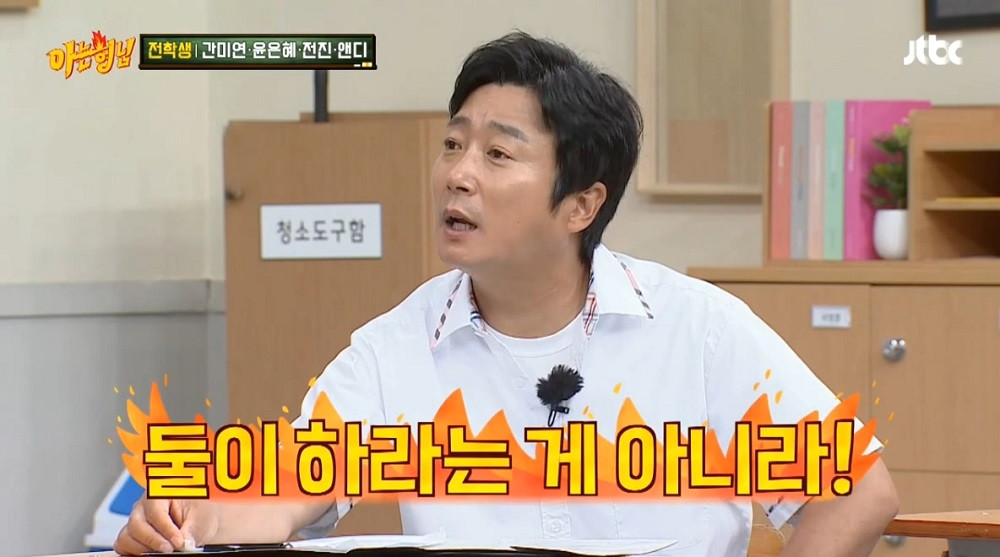 Sitting between them, Junjin got excited and began to tease Andy and Yoon Eun Hye along with other married cast members such as Kang Ho Dong. Junjin asked, "What, are we about to see the birth of a super couple?"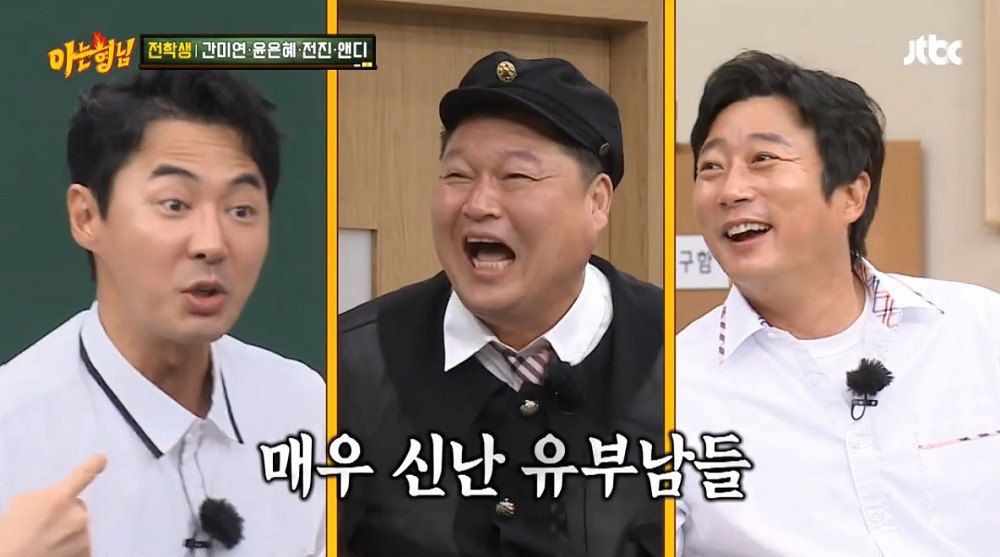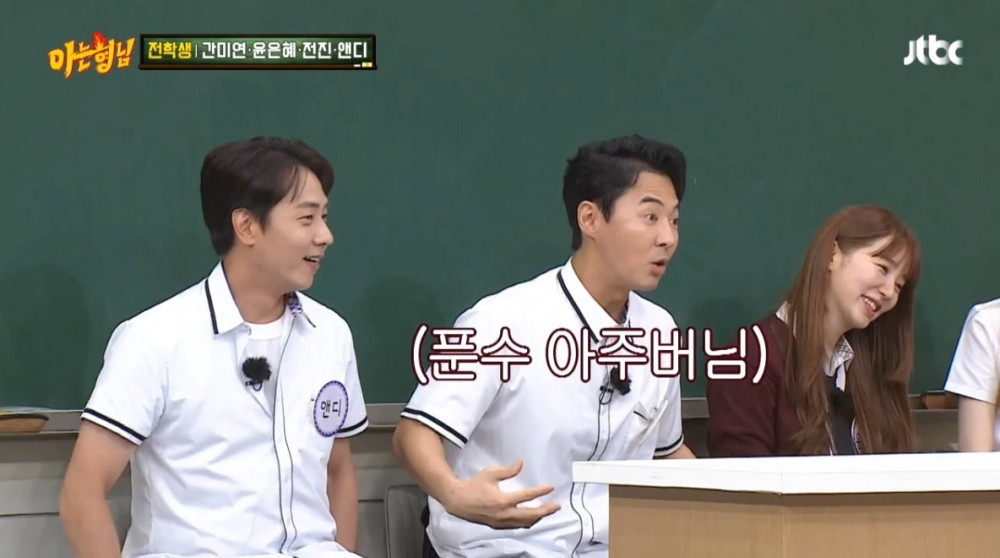 Junjin then mimicked the two single celebrities' glance and remarked, "It was as if they were saying, 'Should we disclose this right now?'" He also shouted at Andy, "Aren't you even gonna tell your own members?!"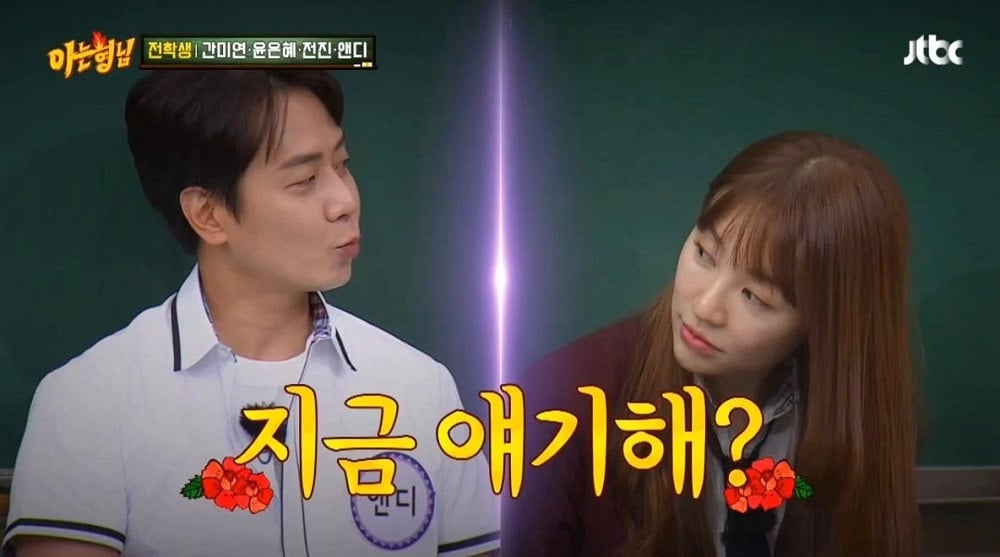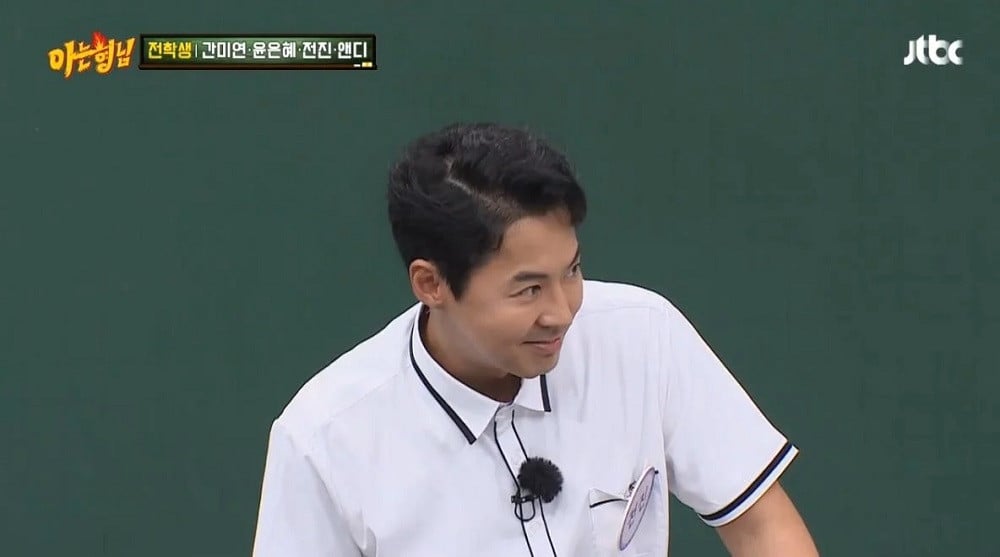 Netizens on online community sites laughed and commented:

"LOL, this was one of the funniest moments from the episode"
"Junjin is hilarious"
"Aw that moment was enough to be teased though lol"
"Andy and Yoon Eun Hye look so cute T_T"
"I got excited too lol they look good together"
"Andy and Yoon Eun Hye actually look compatible!"
"I can't with Junjin"
"Such pretty bachelor and bachelorette"