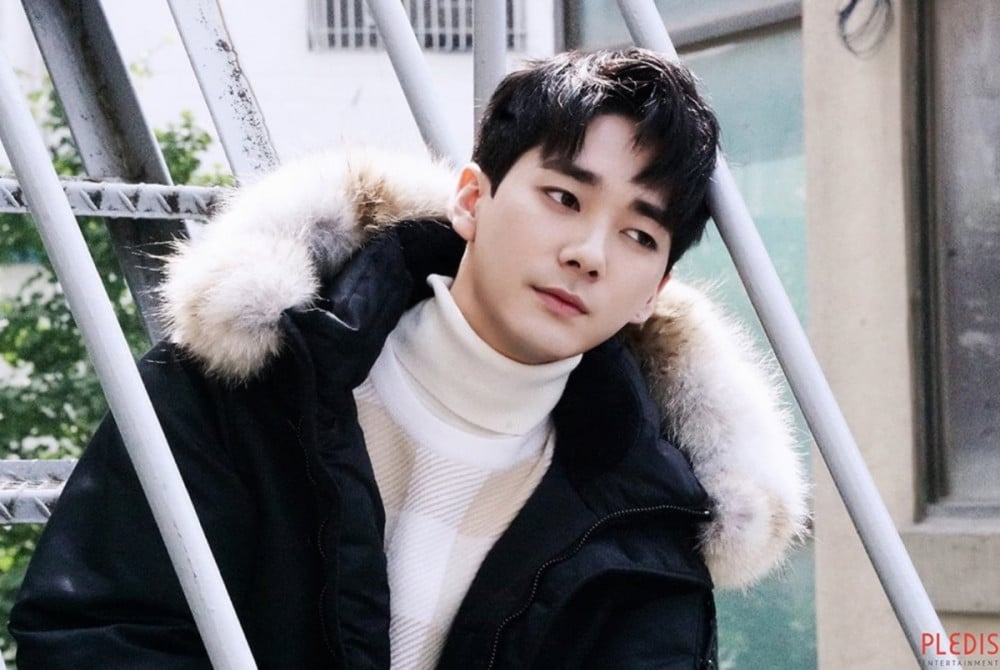 NU'EST's Aron mourned the loss of his beloved dog.

On July 24, Aron revealed he had to say goodbye to his beautiful pet Noah and shared photos of his funeral service. He wrote the following message to fans:


"L.O.Λ.Es, this is Aron.

Yesterday morning, my precious family member Noah left my side. After spending yesterday and today like time had stopped, I have finally begun to get my bearings a little to write this post. I wanted to tell you in person because part of why Noah was able to be happy is because of all the love he received from L.O.Λ.E until now.

Though this is goodbye, the memories I shared with Noah will stay with me forever, so I would be grateful if you could help send him off with me, so that he won't be lonely on the path in front of him that he is facing too early in his life. I hope every precious person by my side is happy and doing well.

Noah, thank you for coming to me. Thanks to you, I've been able to smile, and be happy.

You'll forever be my son, so rest well now. Run around as much as you want, and eat as many snacks as you want. I'm so sorry that I couldn't protect you until the end. I sincerely miss you so much, and I love you so much."


Take a look at Aron's post below, and let us know what you think in the comments below.