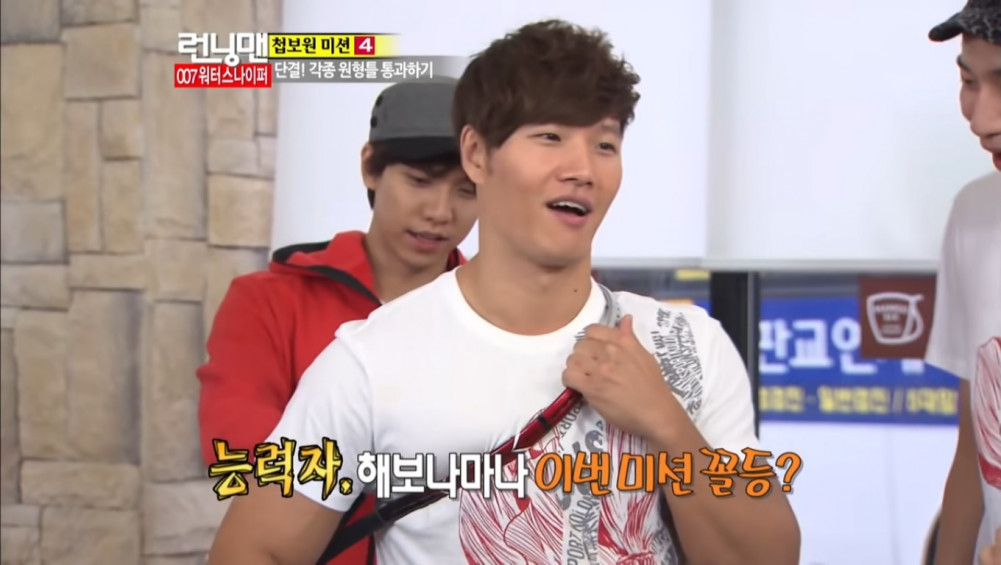 Netizens reminisced the time when the cast of 'Running Man' was ecstatic to see Kim Jong Kook 'struggling' for once.
Back in 2012, one of the games featured on 'Running Man' had the members pass their body through a limited space such as a tennis racket hole or a clothes hanger. Kim Jong Kook, whose muscular body usually helps him win any game that requires strength, certainly struggled this time around due to his large biceps and pectorals!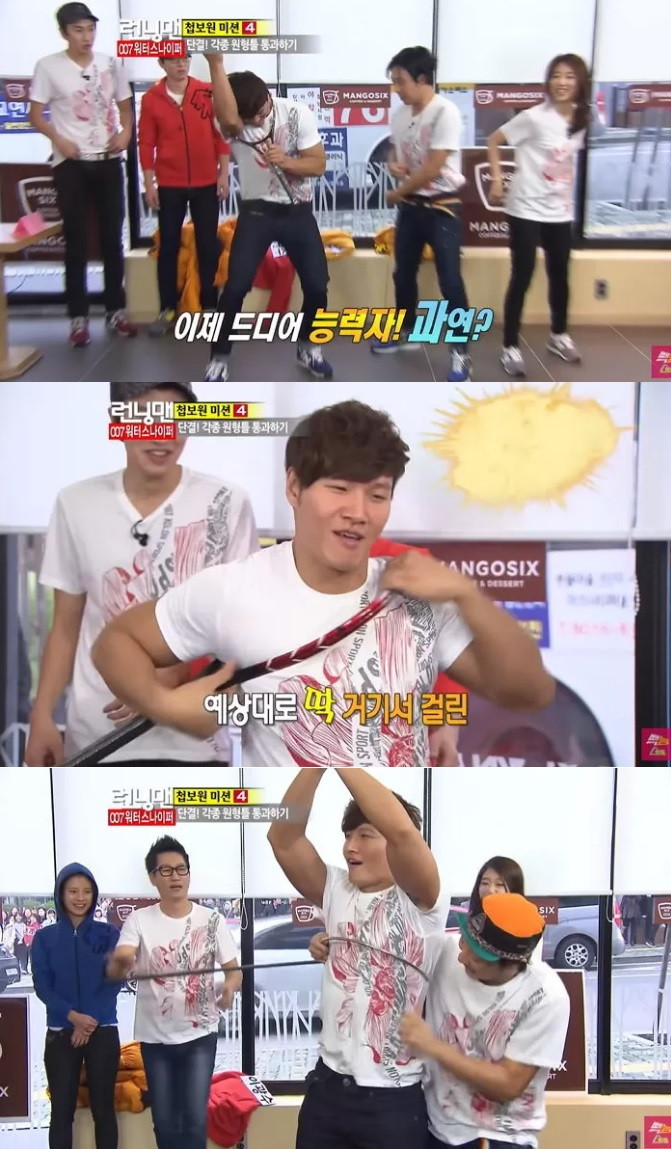 While Park Shin Hye and HaHa were able to move through the tennis racket without a problem, Kim Jong Kook had trouble moving the racket down his chest, where the problem was the "biggest". The members, while delighted, remarked with joke such as, "His muscles are absolutely useless", "Finally!!!".
While watching this old clip, netizens commented with reactions such as:
"He used his muscles so well all along until this one time lol"
"Wow Kim Jong Kook was so young then!"
"It looks like they even took off their individual microphones to do this lol"
"I still envy Kim Jong Kook's body"
"LOL how did the 'Running Man' producers think of this"
"Meanwhile, (Song) Ji Hyo is so thin that her body can pass through the racket even with her arms attached"
"I miss these days"
In related news, Lee Kwang Soo recently left to the cast of 'Running Man' due to health issues, and the program decided not to add a new member.
When is your favorite 'Running Man' era?