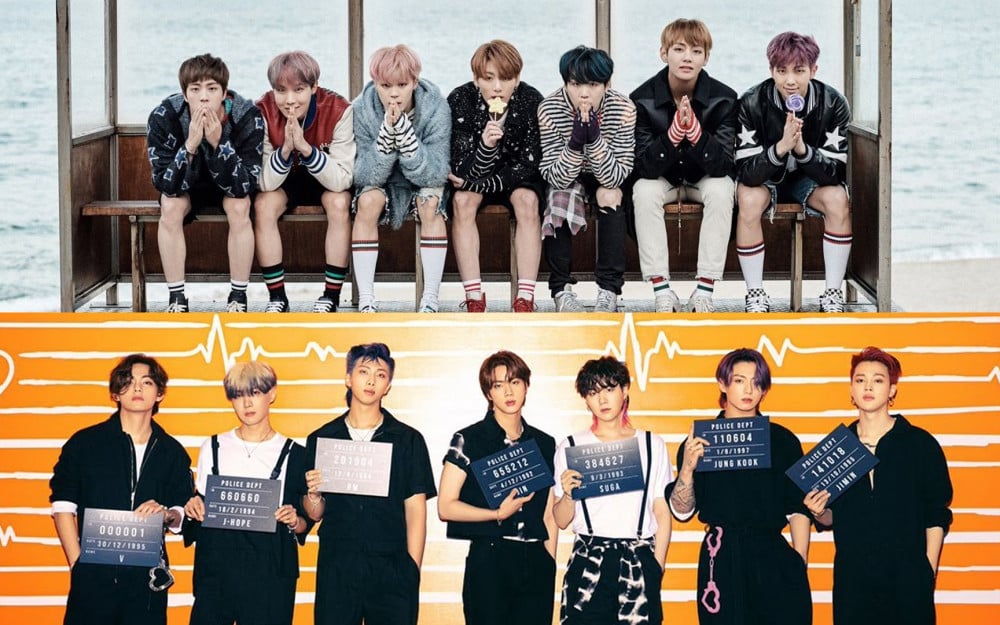 BTS has been steadily making their way to the top as they have been consistently releasing albums and slowly gaining a large following of fans.
Making their debut in 2013, the boy group gained many fans with lyrics that fans in their teens and early 20s were able to relate to. Therefore, BTS was able to gain much popularity with listeners in that age group. In fact, their album 'The Most Moment in Life Part 1' that was released in 2015 had more buyers in their teens than the other age groups.
39.9% of the buyers were female fans in their teens. However, with the years passing and the fans growing with the group, the demographics of the album buyers has vastly changed.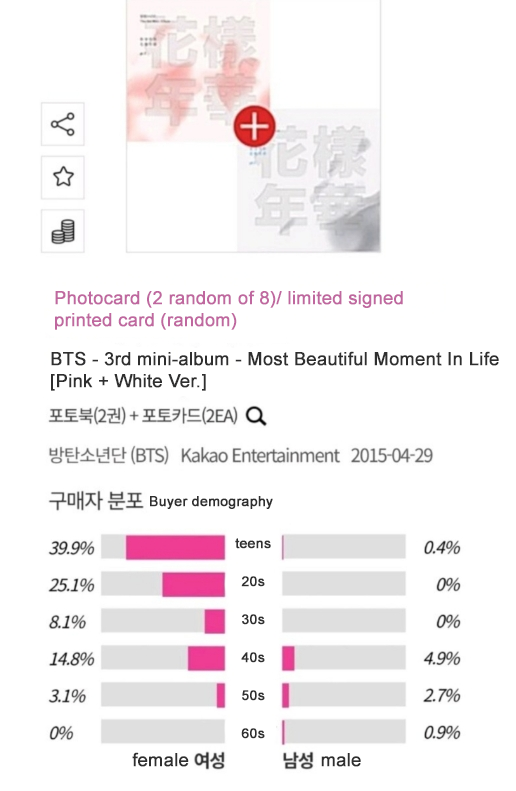 In fact, most of the listeners who bought BTS's latest album 'Butter' are mostly buys in their 30s and 40s. Surprisingly 32.9% of buyers were females in their 40s, which is vastly different compared to 6 years ago. While 39.9% of buyers of BTS albums in 2015 were in their teens, only 6.4% of the buyers of the "Butter" album are in their teens.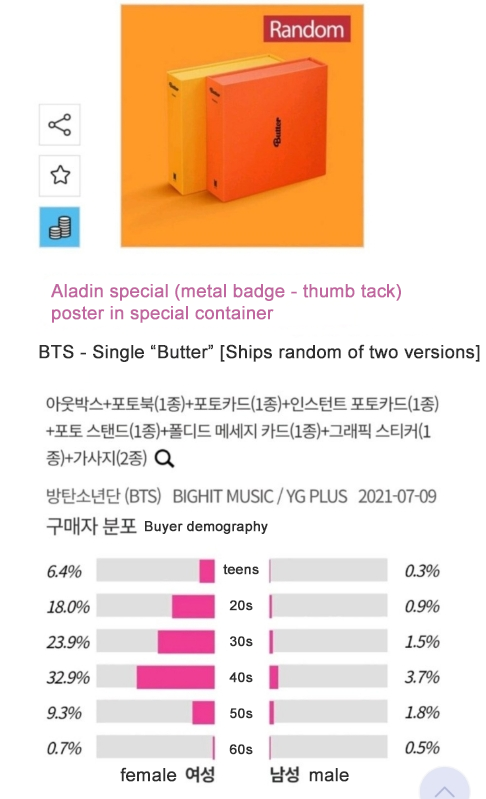 However, netizens were quick to point out that this data is based on the demographics from the website Aladin and most of the teenagers are purchasing the album from Weverse and other outlets.
Netizens commented, "I think this is only the result of the people buying on Aladin, teenagers usually buy on Weverse for the special photo cards," "I think BTS still has a lot of fans in their teens," "This is the result from one online shopping mall, lol," "The teens who bought the 'Most Beautiful Moment in Life' album are now all in their 20s," "I'm pretty sure that most teenagers ask their moms to buy BTS album so this result is not too accurate," "I think teens like NCT or Seventeen now," and "I'm still in my teens and I'm a BTS fan lol."