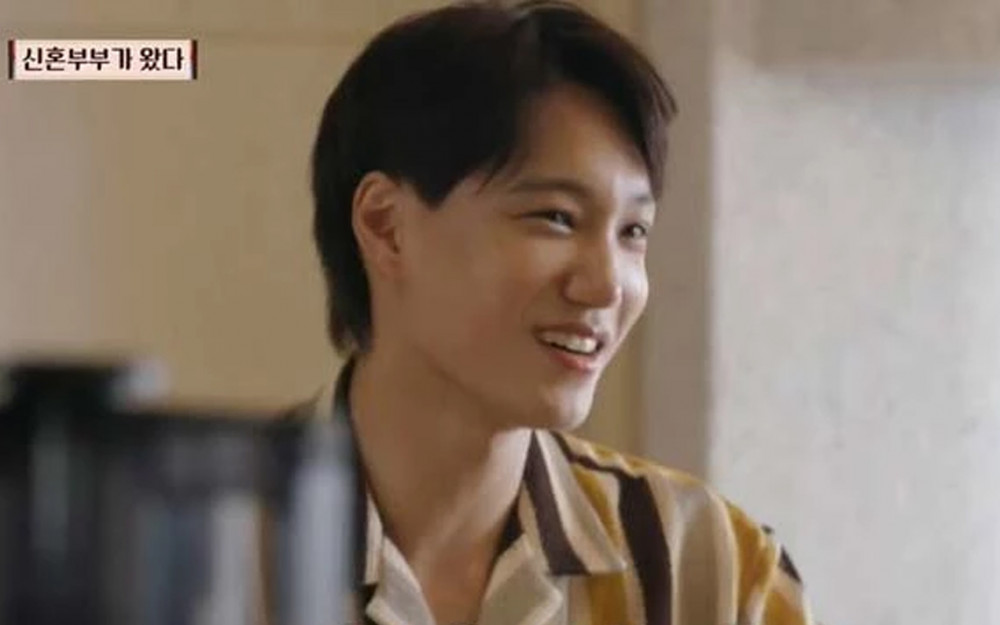 EXO's Kai has captured the hearts of netizens once again by showing his thoughtful nature on the new entertainment program 'Cottage in Udo.'
In the episode of tvN's 'Cottage in Udo' that aired on July 12, the cast members running the cottage opened for business as they served a newlywed. On this day, Kai was the one to serve when the newlyweds walked in.
When Kai saw that the bride was pregnant, he kindly went over to ask about their drinks and asked if it was okay for her to drink tea. Kai went on to ask, "Is water okay?.. I know you have to be careful since you're pregnant. Are you okay with drinking tea?" The newlywed replied, "Yes, that's good."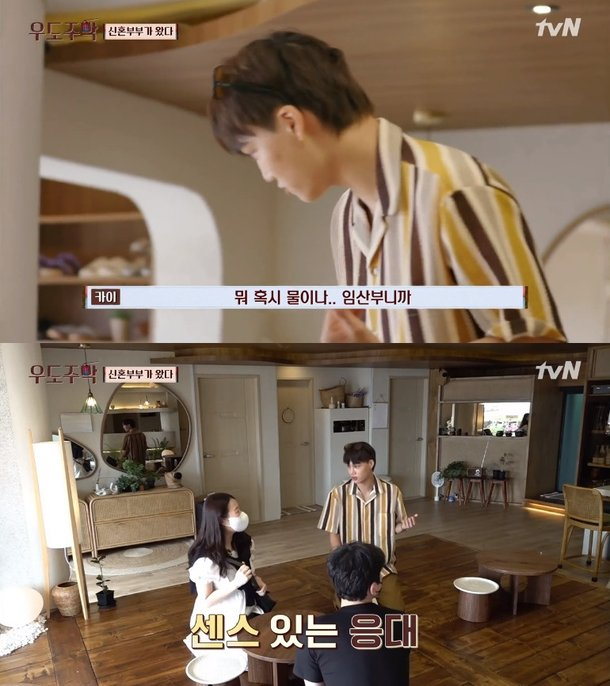 In response, netizens were impressed with how detailed Kai was as they commented, "That's such a detailed and kind question. I was so surprised," "He's so considerate and so warm," and "It seems like he's had experience working. He's really good at his job."
There were also netizens who were curious how Kai knew so well about pregnancy. Many netizens speculated that he knew because of his older sister. In an episode of 'I Live Alone' that aired back in November of last year, Kai was seen spending time with his niece and nephew.
Meanwhile, Kai has been cast as a permanent member of tvN's 'Cottage in Udo,' which will be airing every Monday evening at 10:30 PM.