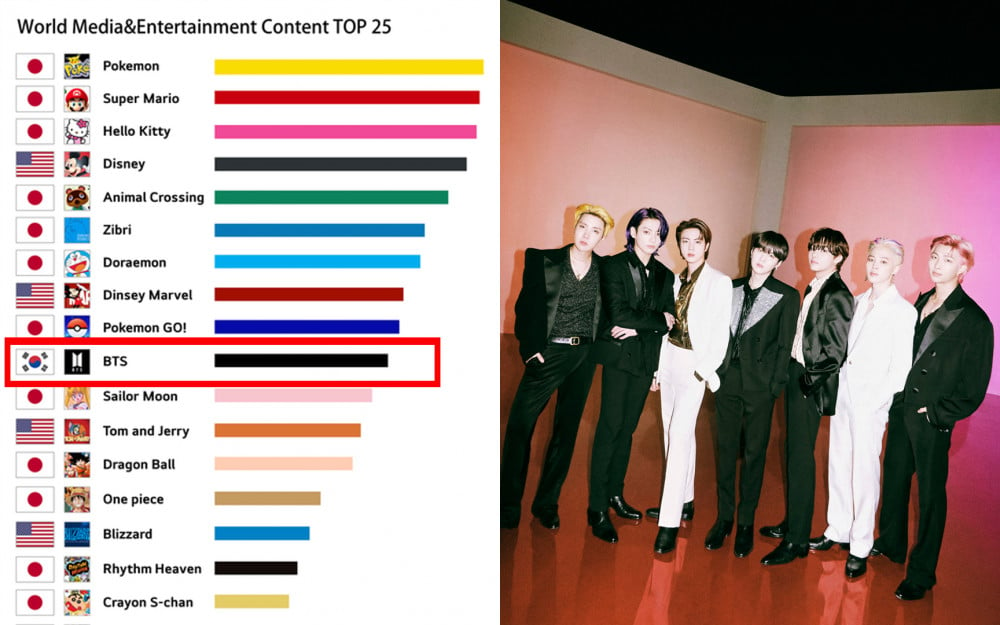 Netizens are amazed by BTS ranking in the top 10 of the world's most influential media and entertainment content (*).
On July 28, a netizen shared in an online community a bar graph showing the most influential world media & entertainment content. (*) = The source and methodology of the ranking are unknown and not revealed; despite this, netizens were still impressed with BTS making the list.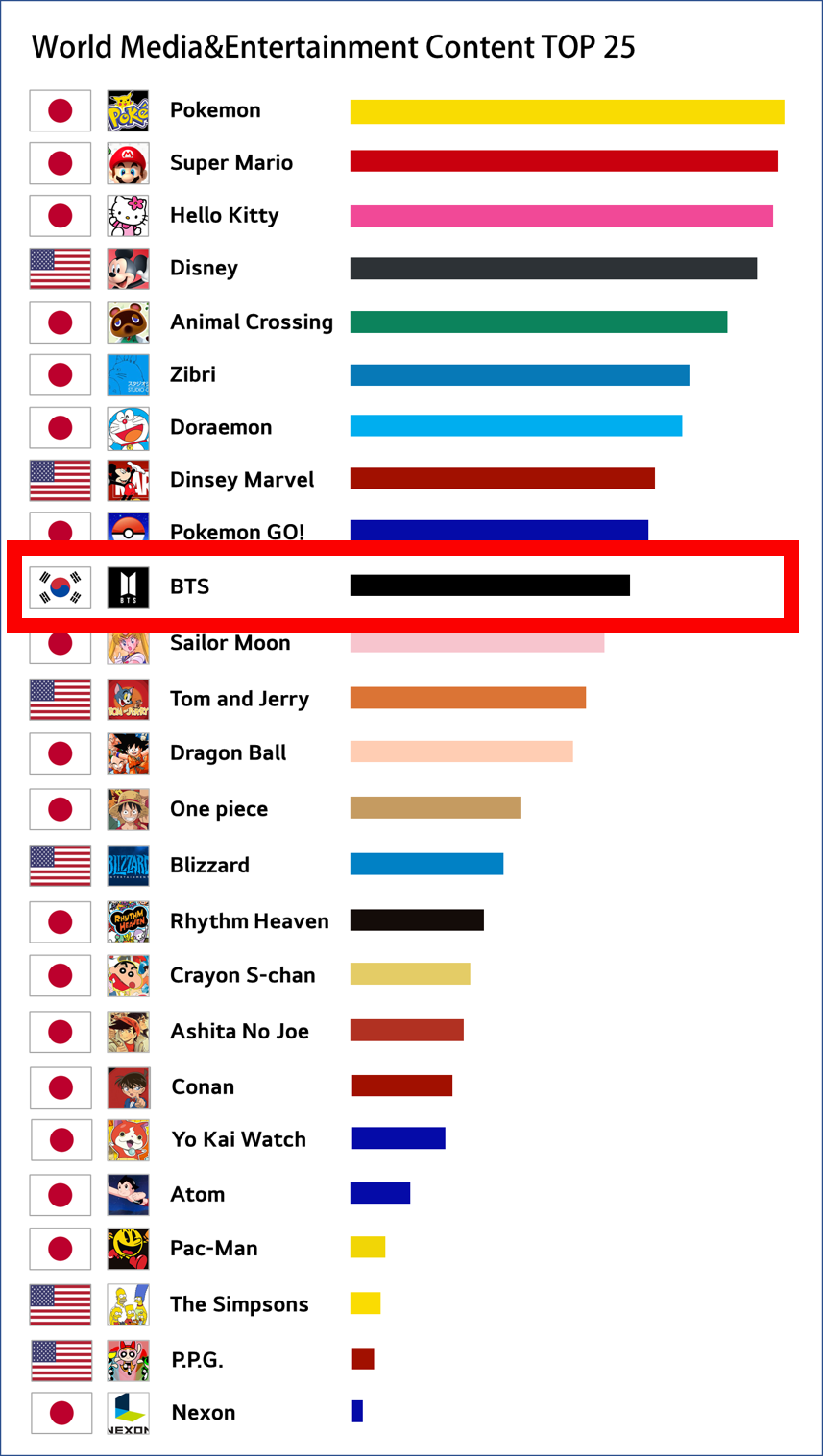 The netizen who created the post wrote, "BTS is in the top rank of the most influential World Media & Entertainment Content... Isn't it crazy how they made the top 10? It's really amazing how an artist can be up against these large companies and brands...I think BTS is really history."
Other netizens joined the community and commented, "BTS is the only living beings right?" "Yeah BTS is the only ones that are real people on this list," "This is so crazy," "I feel like BTS is really a national treasure. I think all Koreans like BTS even if they're not TBS fans," "I don't know if this is official data, but it's true that all the things on the list really have a lot of influence. So BTS being on it is amazing," and "There are so many Japanese content on the list."