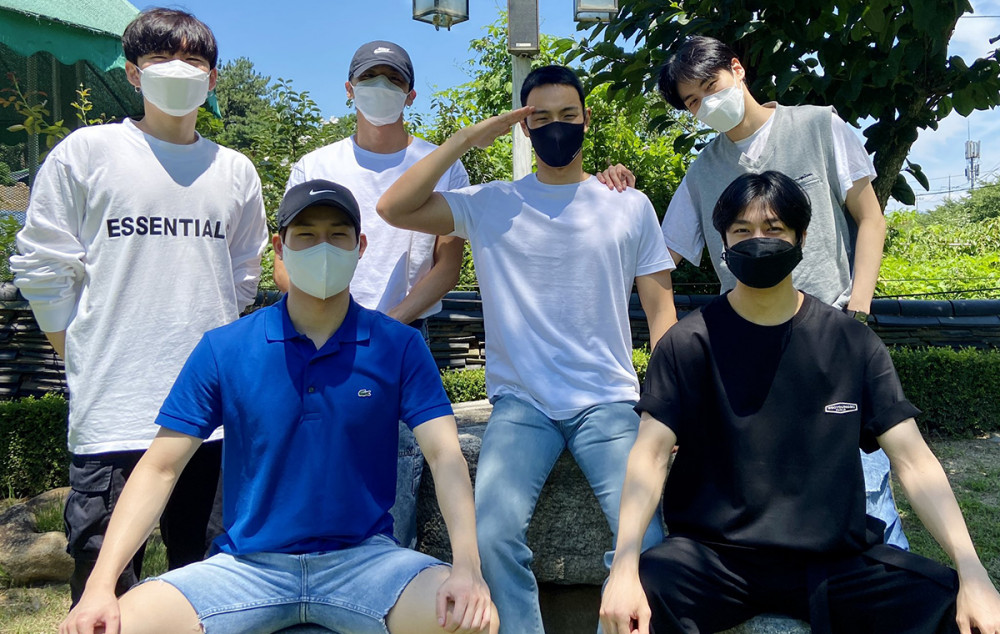 MONSTA X's Shownu showed off his military cut for fans, on the day of his mandatory enlistment!
On July 22, Shownu shared a set of handsome selca via MONSTA X's official SNS and wrote, "Be careful of the heat, and take good care of your health and happiness. I love you~"
Then, in another post which followed right after, all of the MONSTA X members also got together to send off their leader with big smiles! Once again, Shownu greeted fans with, "Promising that the day will come when we meet again, I will take good care of my health and will return soon. I'll be back as a more mature and respectful person. Thank you!"
Starting on July 22, Shownu will begin his 4-week basic military training. Afterward, he plans on carrying out the remainder of his duties as a public service worker.

See you soon, Shownu!