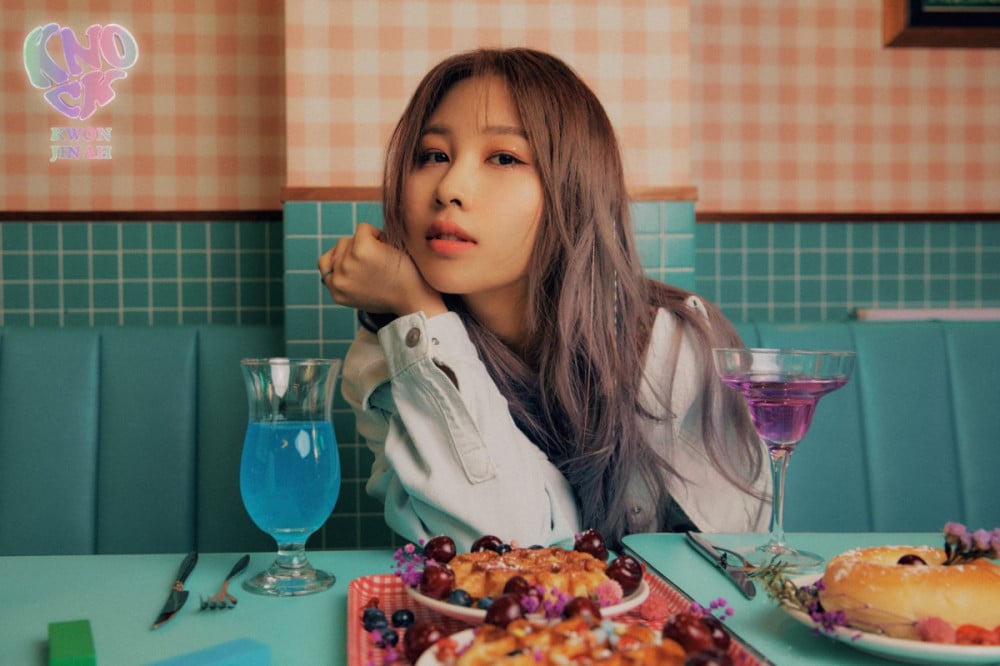 Kwon Jin Ah will appear on Mnet's 'M Countdown' for the first time, to perform her latest release "KNOCK".

On the July 29th broadcast of 'M Countdown', Kwon Jin Ah will perform her new summer single "KNOCK", and deliver her clear vocals and refreshing summer emotions. In particular, Kwon Jin Ah's 'M Countdown' stage is very meaningful in that it is Kwon Jin Ah's first music show appearance since her debut. Producer Park Moon Chi, who participated as an arranger of "KNOCK", will also collaborate with Kwon Jin Ah for her stage performance. Together, they will present a high-quality stage that resembles a concert, using a live band set to bring forth rich sounds.
After the music video and digital track for "KNOCK" (With Park Moon-chi) was released, Kwon Jin Ah's lovely charms captivated the hearts of her fans. They wrote comments such as, "I can't believe [that we're going to see a] Kwon Jin Ah X Park Moon Chi combination...crazy", "Kwon Jin Ah, I love KNOCK", "Summer Kwon Jin Ah...it was indeed summer", "The song is so refreshing, cooling, and sweet. A credible collaboration", and more positive responses.

Meanwhile, Mnet's 'M Countdown', with Kwon Jin Ah's performance, will be broadcast on July 29th at 6PM KST.