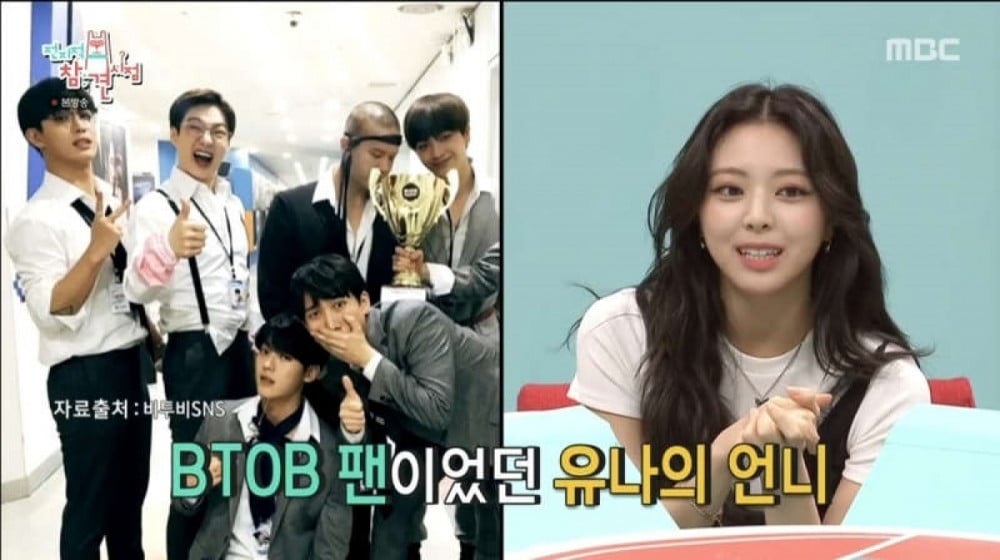 ITZY's Yuna revealed how she became an idol from a floorball player.

On the July 3rd episode of MBC's 'Point of Omniscient Interfere', ITZY's Yeji and Yuna appeared as guests. During the episode, Yuna revealed how she was cast by JYP when she followed her sister to see BTOB.
When panel Yoo Byung Jae asked how she got to become an idol member, Yuna replied, "My sister was a huge fan of BTOB sunbaenim so she got a ticket for their end of the year show. As any younger sister would do, I wanted to come with her so I got my ticket for the show too. Our mom dropped us off at the stadium and I remember it was super crowded."
She continued, "A woman approached me and asked my number. she said she works at JYP and she would love to bring me in for the audition later. So I gave her my number and tried out for the audition. It turned out JYP actually liked me so I became an idol. I was a floorball player at school, who wasn't really interested in idols back then."