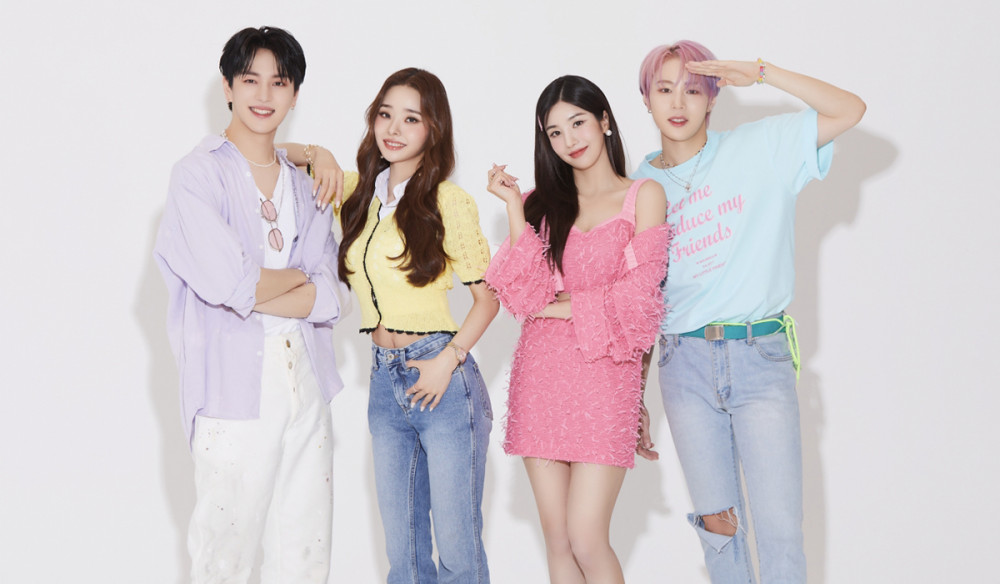 Ha Sung Woon, Pentagon's Kino, Kwon Eun Bi, and YouTuber Song Ji Ah will be hosting a brand new season of FashionN's 'Follow Me'!
For this brand new season of the popular fashion and beauty program, 'Follow Me' has decided to bring on board its first ever male MC pairing, Ha Sung Woon and Kino! The two idols will be introducing trendy fashion, lifestyle, and beauty items for both male and females, while also showcasing their own unique charms with viewers. Alongside the two male MCs, former IZ*ONE member Kwon Eun Bi will also be kicking off her first solo activity after her project group's disbandment through 'Follow Me'.
Look forward to the premiere of 'Follow Me' hosted by Ha Sung Woon, Kino, Kwon Eun Bi, and Song Ji Ah on July 30 via FashionN and Idol Live!