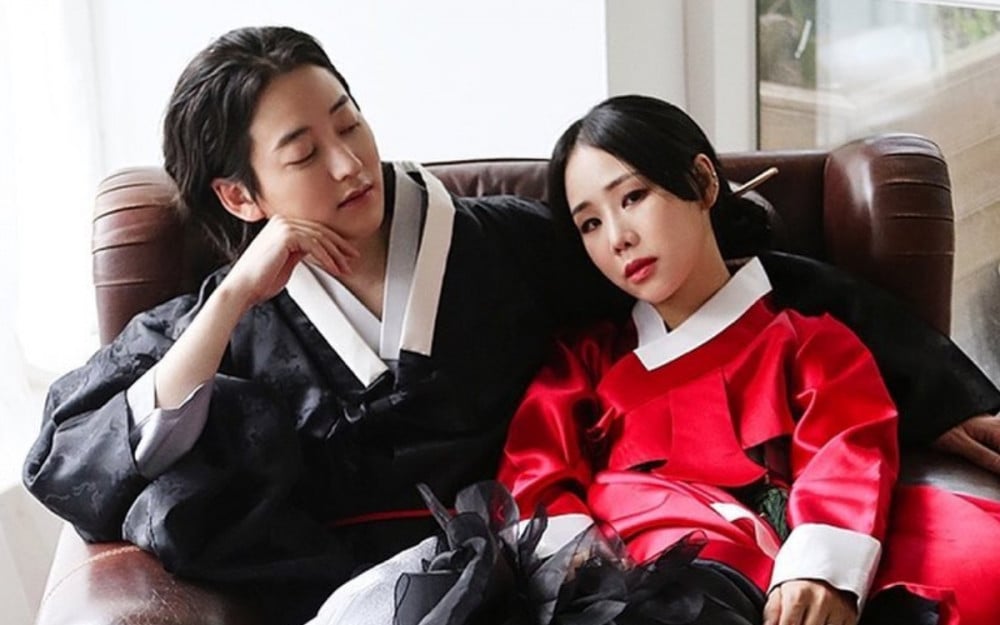 Geeks' Louie and 'The Voice of Korea' runner-up Yoo Sung Eun are officially married!

The long-term couple held their wedding ceremony in Seoul on July 11 KST, inviting only relatives and close acquaintances out of compliance with current COVID-19 restrictions.
During the event, Louie's fellow Geeks member Lil Boi took to his personal Instagram account to congratulate the married couple and share moments from the wedding, writing, "Ah, Moonseop hyung, congratulations on your marriage!!!!!!!!!!!!!!!!!!! This feeling is strange!!!!!"

In his post, he shared two photos he took with Louie during the wedding ceremony, posing like tough rappers before cracking smiles. In another photo, they pose with their friends, while in the final video, the married couple are seen sharing a happy moment at the end of their wedding ceremony, while Lil Boi shouts and laughs excitedly in the background.

Meanwhile, as previously reported, Yoo Sung Eun and Louie have known one another for nearly a decade ago and were industry friends for quite some time before beginning to date roughly 2 and a half years ago.
Congratulations to the newlyweds!