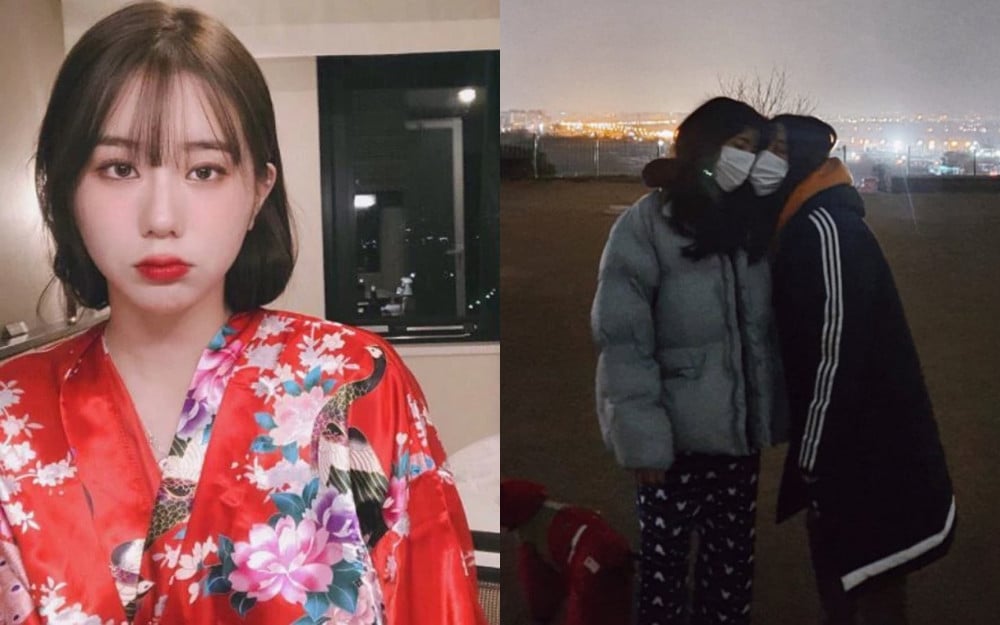 Former Wassup member Jiae, who recently confessed she was bisexual, shared her family story.
Last year in January, Jiae announced through her social media that she was bisexual and shared that she had a girlfriend, becoming the hot topic that year. Since then, she had suffered an immense amount of malicious comments, which led her to file a legal complaint against these malicious commenters.

Expo News reported on the 21st that Jiae decided to have a phone interview in regards to this. She told the news media outlet that she had told her father everything about herself on July 20. She said, "I was worried that my father, who is suffering the last stages of colon cancer, would be shocked to see the article. After the article came out, I prepared a meal with my father and told him for the first time. I thought it would be better for him to hear it from me than to be shocked later. My father just said, 'You're a celebrity now' but I don't think he felt good inside. My mother already knew about me."

Jiae continued to say, "I lived a closed-off life while being an idol. I didn't drink, I didn't go to clubs, and I never dated a guy for a long time. Then I coincidently searched about queer movies and I became mad when I saw all the slanders about the LGBTQ+. I posted how I felt at the time and naturally confessed I was bisexual."

She continued to say, "Personally, I think criticizing the LGBTQ+ community and saying you don't like them is just a person's freedom of expression but then I think it's disgusting to see rude sexual expressions about us. I feel shameful. At times, I thought why do I need to read or hear things like that. I don't think we need to live in hiding just because some people hate us. We are people despite the prejudice that people have. It's not a sin and I want us to be a bit more proud."