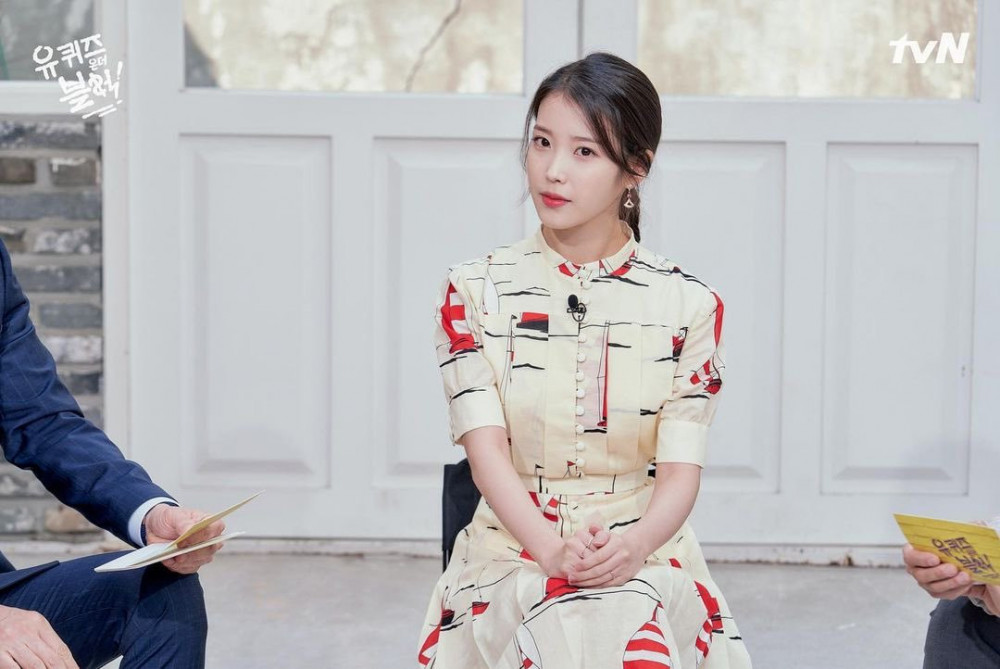 Many people fell in love with IU for the second time when Team Mayfly from "Kingdom: Legendary War" performed "Love Poem" and stunned fans and expert judges with their amazing performance. IU herself shared their video on her Instagram story and was very touched that they chose to cover her song.
Something that stands out about IU as a solo female singer is her aesthetic that goes through changes but also remains the same, sensitive Lee Jieun. With songs like "23," "Palette," and "Eight," IU is known for having many songs related to her age.
"Age changes year by year, and I become different as my age changes," said IU. "I was different at 18, and I was different at 23 years old, and I'm even different from how I was last year." Because she plans to promote and continue being a singer with a long career, she hopes to leave behind songs that capture how she was feeling at each stage of life, kind of like a funny diary. She also wants each come back to have a strong and memorable image that represents who she was at the time she made that song.
"When fans listen to 'Palette,' they'll remember the 25 year old Jieun with short hair!" said IU. "I think it would be good if we could remember each other from each period of time through songs."
Yoo Jaesuk added that though IU has so many masterpiece songs, one that stands out is "Through the Night," which was released in 2017. Especially since it can be directly translated as, "Night Letter" from Korean, "Through the Night" shows off IU's skill as a genius lyricist.
IU wrote "Through the Night" when she was unable to fall asleep at night thinking about the person she loved. "To a person I love, what would be the most sincere confession I can make?" IU wondered. As someone who has insomnia, she thought that the purest confession that would show how much you loved someone is simply to tell them, "Good night," or "Sleep well."
Because she has had trouble sleeping for a long time, whenever she was texting someone or hanging out with someone, if they fell asleep first, it made her feel very lonely. It upset her when people fell asleep because she now had to spend time alone. As they hung up on her, she became more frustrated.
"I became very petty about other people being able to fall into a deep sleep, and I became stingy about telling other people, 'Good night," IU admitted. "But if I really love someone, then no matter what happens to me, I would be happy if you slept well," said IU.
Check out Kyuhyun's cover of "Through the Night" on "Famous Singer" that was IU-approved!