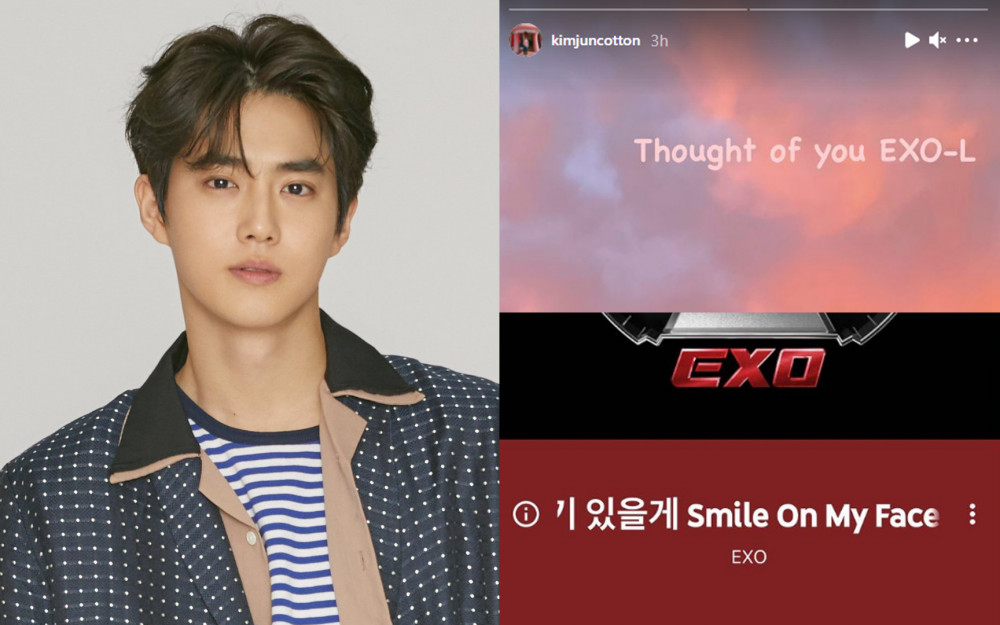 It has been over a year since EXO's leader Suho has enlisted in the mandatory military service. The members had sent off their leader in May of last year as they all wished him well on his national service.
As Suho is the third member to serve in the mandatory military service, fans have been waiting for his comeback since then, although they have seldom been getting updates. Then on July 15, Suho posted on his social media for the first time since his enlistment.
On this day, the EXO member posted two photos on his Instagram story. In the photos, he expressed his longing for EXO fans. He wrote in the first photo, "Thought of you EXO-L," followed by a captured photo of an EXO song, "Smile on my face."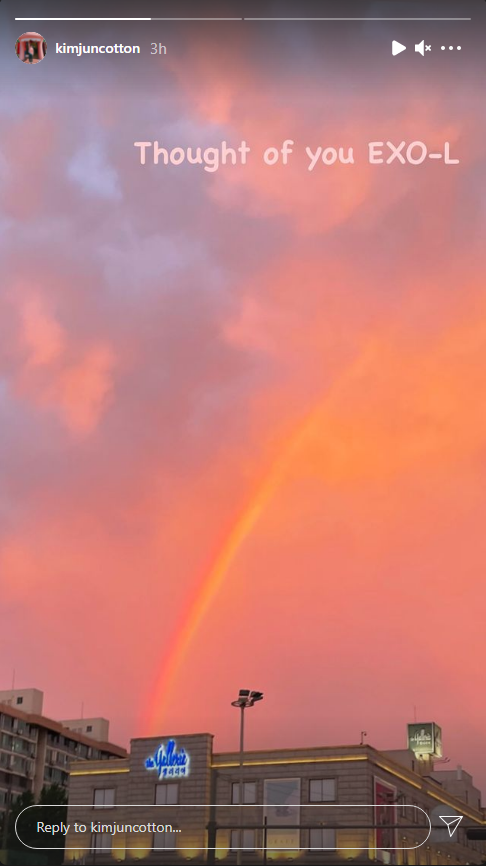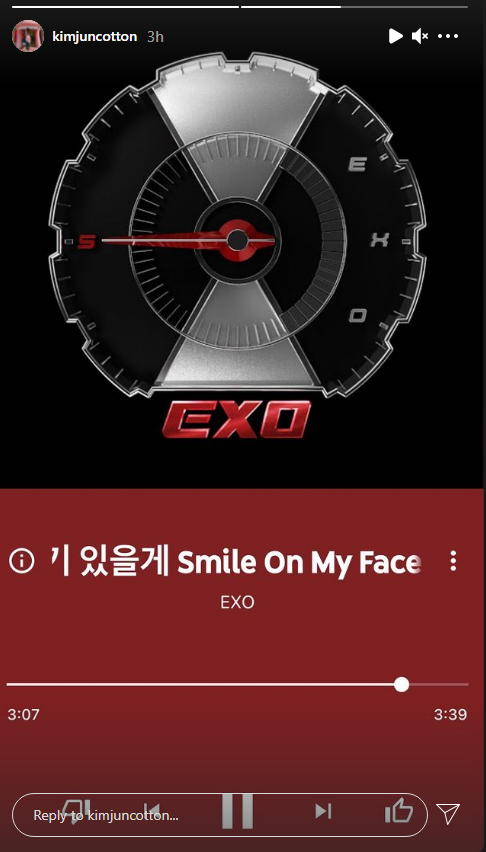 When EXO fans saw his posts, they couldn't help but express how happy they were and shared the message with fellow fans on various social media communities such as Twitter. EXO fans continue to long for Suho and look forward to the day he returns from his mandatory military service.