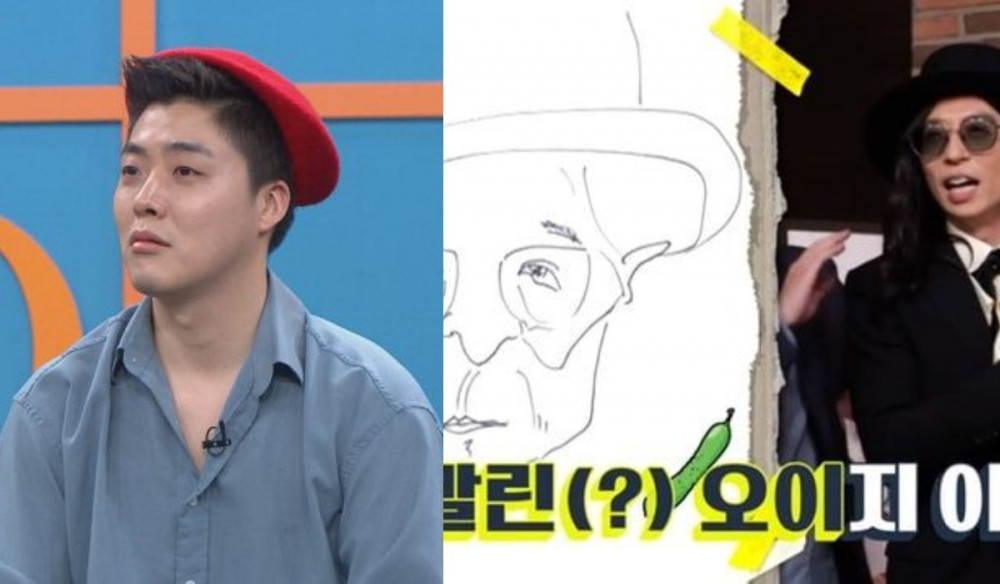 Comedian Ha Jun Soo came under fire after his ex-girlfriend accused him of cheating.

On July 11th, an accusatory post on a popular online community gained attention. The netizen who wrote the post claimed she is an ex-girlfriend of comedian Ha Jun Soo, who drew an album cover for Yoo Jae Suk's vocal project group MSG Wannabe. In the post, she wrote,
"I am the person who dated comedian H for 8 years from December 12th, 2010. We dated, lived together, and promised to get married together. He has been cheating with his current girlfriend A, who is better known for her webtoon series than her comedy, before we broke up."
She continued, "I have been taking anti-depressants for 3 years because the two never properly apologized for what they did to me. While I left to work, those two rode a motorcycle together and came to our house. I have CCTV footage of them going up to the house but they said I was at fault for their infidelity."

"I can't believe they announced their marriage on their senior's program. Them lying about how they met and shamelessly saying they have been dating for 2 years in public made me so mad."
In a follow-up post, she wrote, "I've been getting texts warning me of legal action. But I want an apology. I'll find a lawyer tomorrow and then talk to them through my lawyer. " She also added explanation to the wedding photo, "After my breast cancer came back, my doctor said I could go under chemotherapy this time. We agreed to take wedding pictures first because it would take time for me to grow out my hair. We started living together due to my breast cancer and promised our parents to get married within a year."

Ha Jun Soo responded on the morning of July 12th saying, "I wouldn't deny everything that she said. I admit there was an incident that could have hurt her. But it is untrue that she didn't get an apology." along with screenshots of the texts with his ex-girlfriend.


Ha Jun Soo continued, "After she said 'I'm sincerely grateful that you broke up with me' on December 5th, 2018, we started carrying out normal, everyday conversations. I thought she really forgave me. She even said 'I can genuinely bless you two even if you officially start dating or get married to Ga Yeon.'"
While Ha Jun Soo admitted he cheated on his ex-girlfriend, he said he did not date her during their relationship. He said he only started dating Ahn Ga Yeon after he broke up with his ex-girlfriend.
Currently, his post has been deleted.