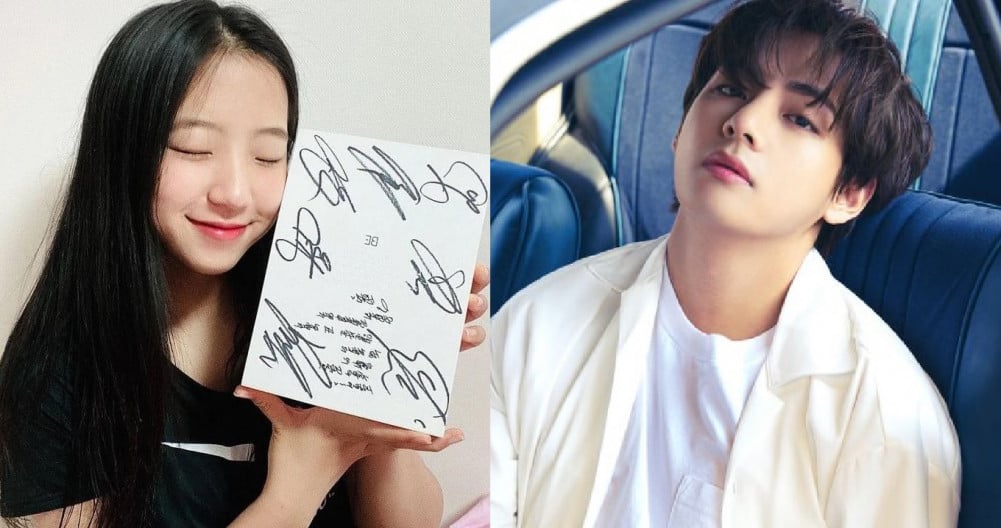 BTS's V has cheered for an ARMY competing at the '2020 Tokyo Olympics'.
On July 25 KST, V commented on an article posted on Weverse that talked about the 17-year-old table tennis player Shin Yu Bin, who recently topped Luxembourg's 58-year-old player Xia Lian Ni in the second round of women's singles.

Shin Yu Bin, a self-proclaimed fan of BTS, once revealed that she listens to BTS's songs quite often before a match because it gives her a lot of strength. On her Instagram, she posted a photo of BTS's signed albums back in June with the caption: "I'm a successful fan...Thank you so much."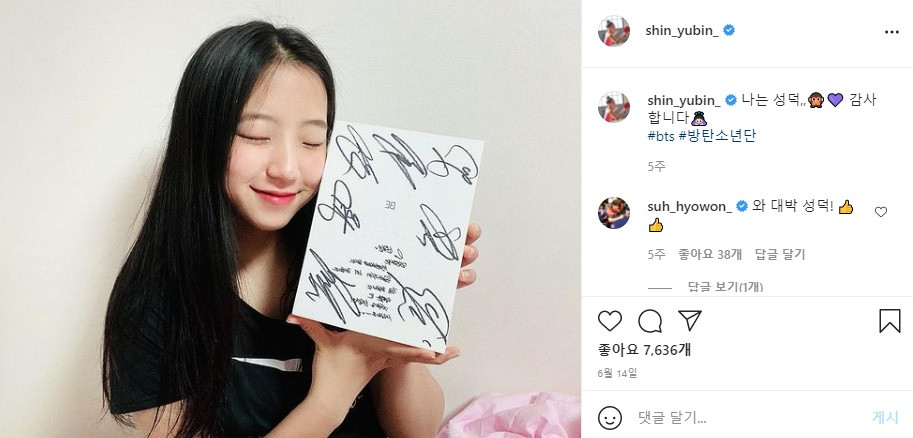 On the post, V commented "Fighting" with a thumbs-up emoji. Fans imagined that a comment from V was sure to make her happy since he was her bias.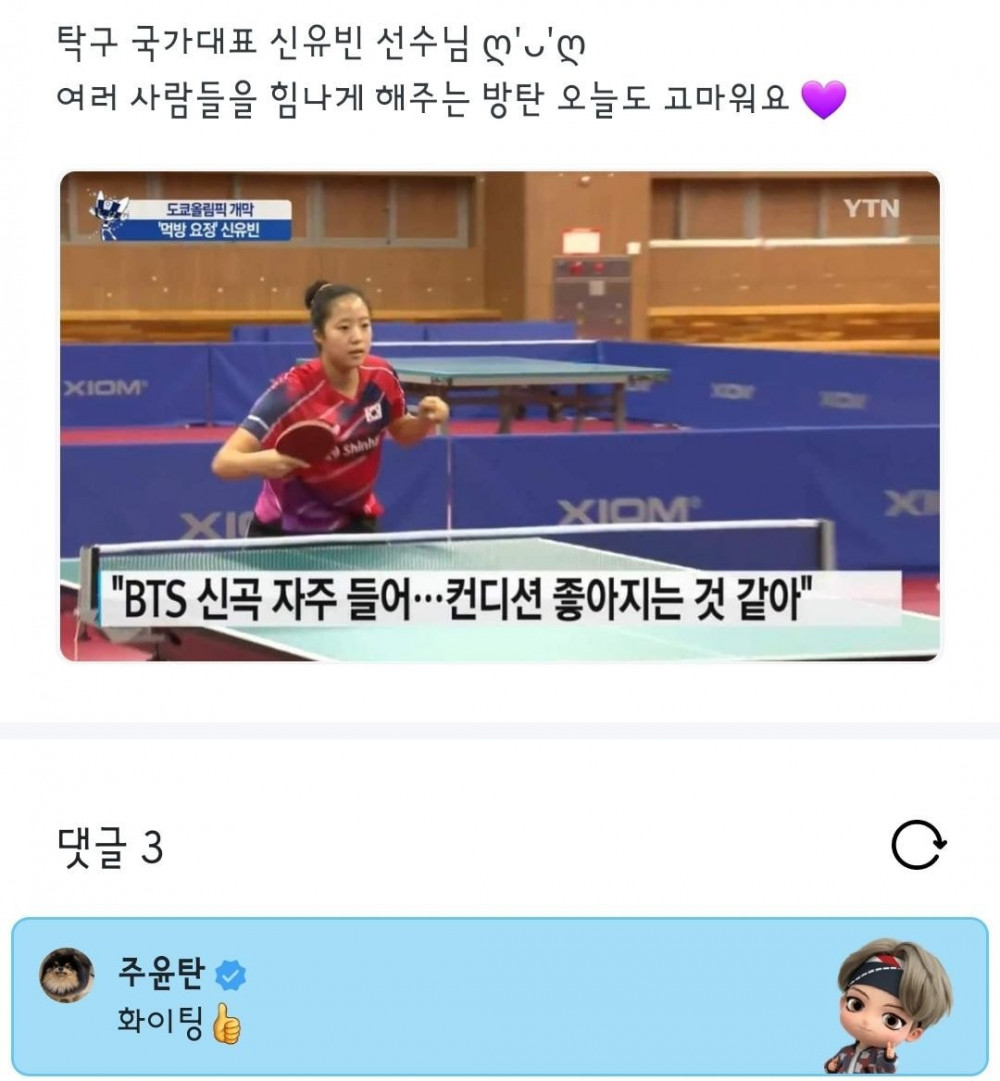 Netizens cheered on the young table tennis player as well and left comments such as:
"Shin Yu Bin! Read V's cheer and hang in there!"
"Such a successful baby... Fighting!"
"Best!!"
"Look how she also has V as her phone wallpaper haha"
"Anything for our national representative"
"Daebak"
"If I were her, my energy level would for sure go up"
"I'm so envious but I hope she does well in the remaining games!!"