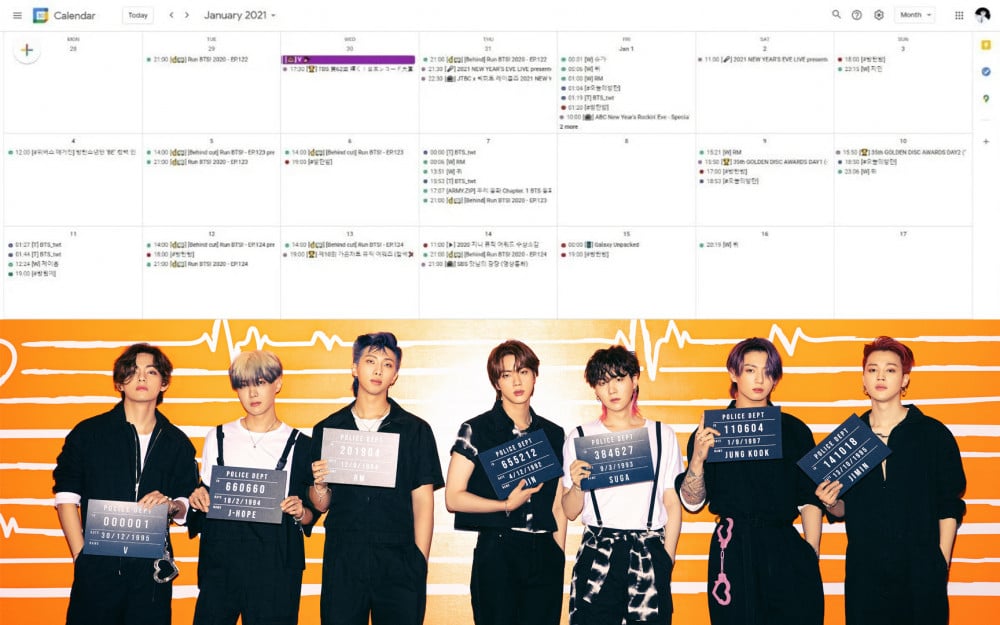 2020 swept up the world in a storm, with the pandemic spreading all across the world, affecting various aspects of life.
Due to the COVID19 pandemic, many K-pop groups were prohibited from having concerts and had to readjust to the new way of life. BTS was also affected by the pandemic, as the group had to cancel their tours scheduled to take place in numerous cities around the world.
As many adjusted to the new way of life, BTS kept a busy schedule in the first half of 2021. One netizen shared in an online community a schedule of the global K-pop group during the first half of the year 2021 (January 1, 2021 to June 30, 2021).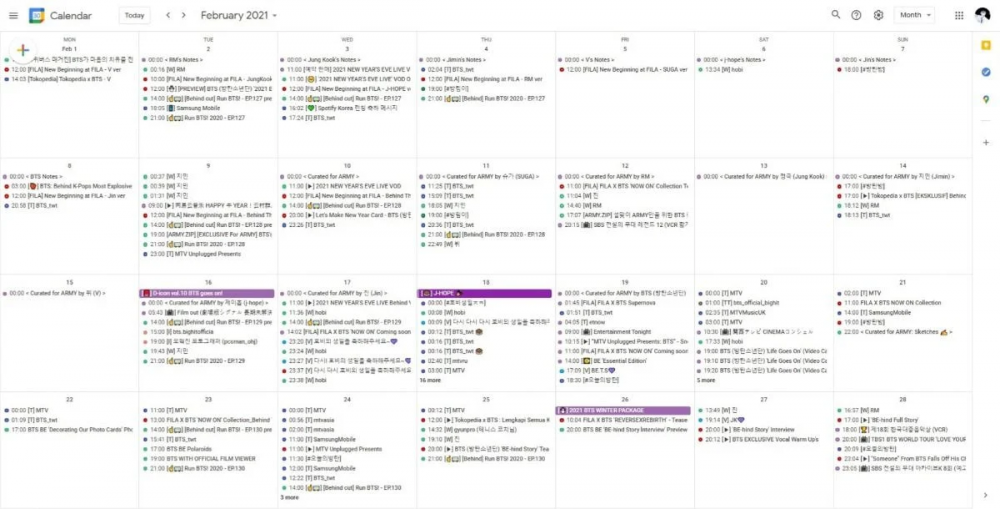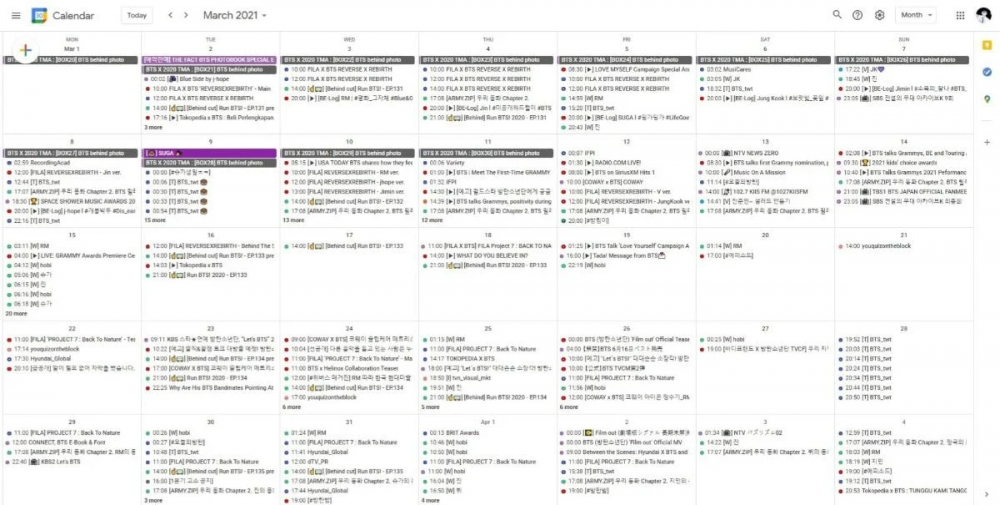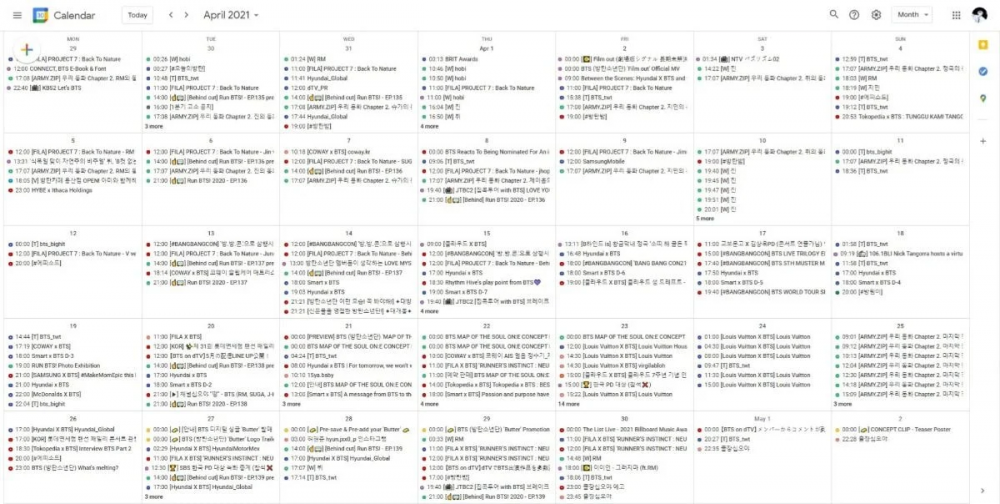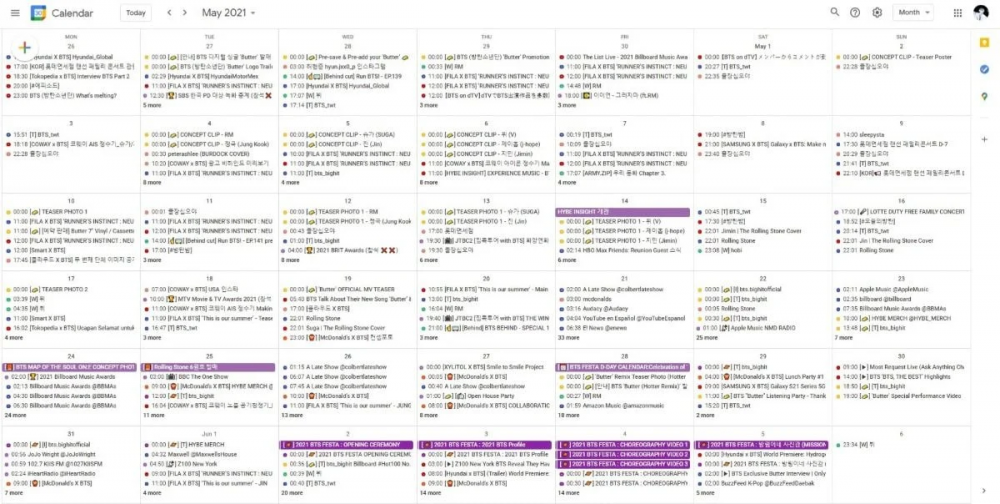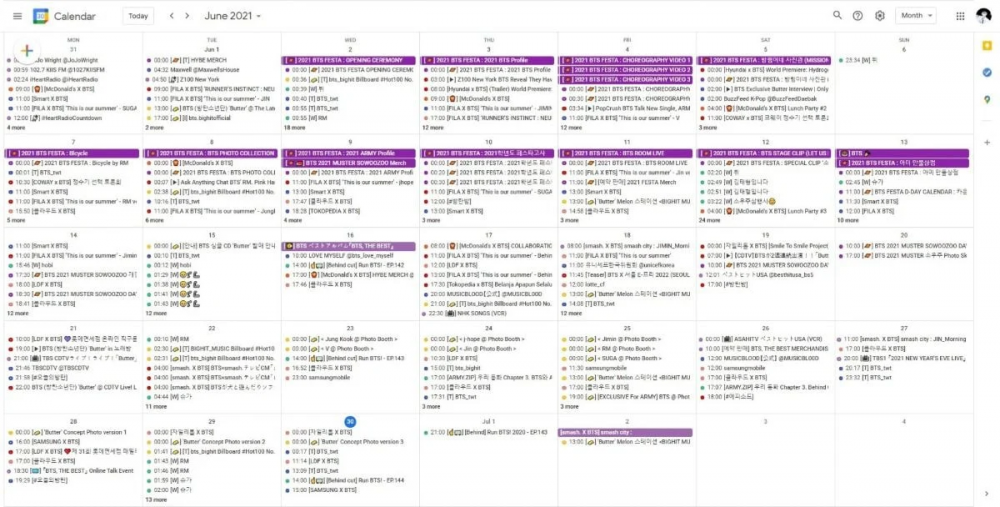 In fact, BTS only had three days of free time in which they did not have any schedules. Starting from January, the boys had almost every single day packed with shows, content releases, and filming that filled their day.
After seeing the released schedule, netizens commented, "I can't believe their schedules," "Wow, that's so packed," "I get motivated seeing them go through all these schedules," "They need to care for their health too," "BTS fans are so lucky to have so many contents," "They must be tired from all of this work," "I really respect that they are diligently working," and "Wow that is amazing."