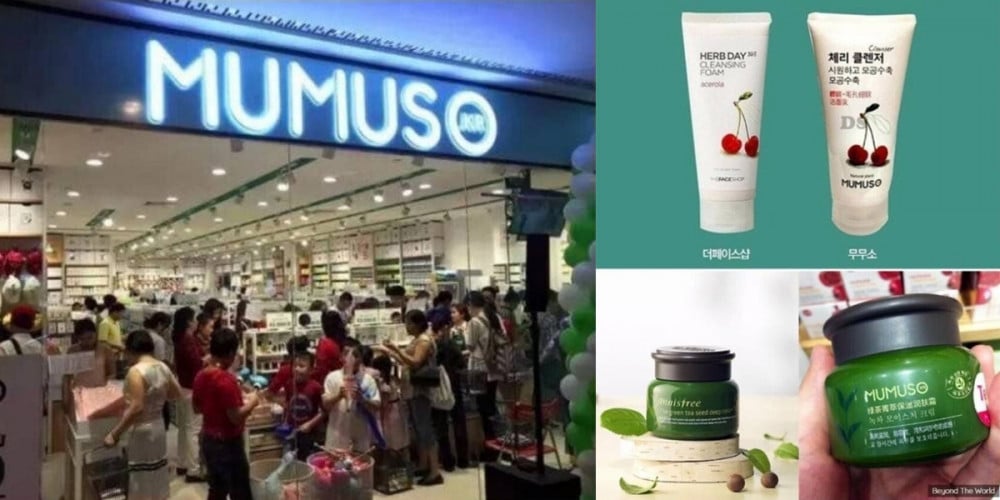 It's no question that Korean consumer products, a.k.a "K-Goods", have become well-known all over the world, in part thanks to the global influence of K-Pop!
Well, unfortunately, in the world of commerce, success will always be followed by a dark shadow in the form of copycats. So here are 5 Chinese copycat brands which many foreigners commonly mistake as being authentic "Korean" brands, some of which blatantly earn a profit by marketing its name as "Korean"!
You can also find some tips on how to identify these copycat brands in the future, below.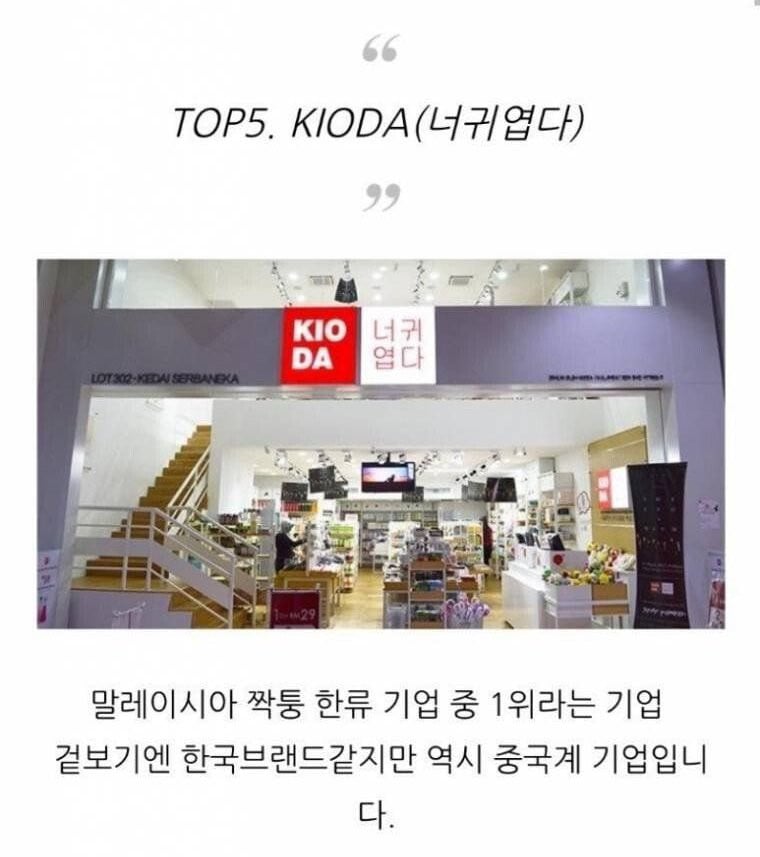 #5 - KIODA
A brand popular particularly in Malaysia as a "Korean" beauty and healthcare line. To a foreigner, 'KIODA' products may seem unquestionably Korean. However, Koreans would be instantly put off by the awkwardly straightforward product labeling and the grammatical errors in the product description. All product designs, as well as any celebrity images used, are being used illegally.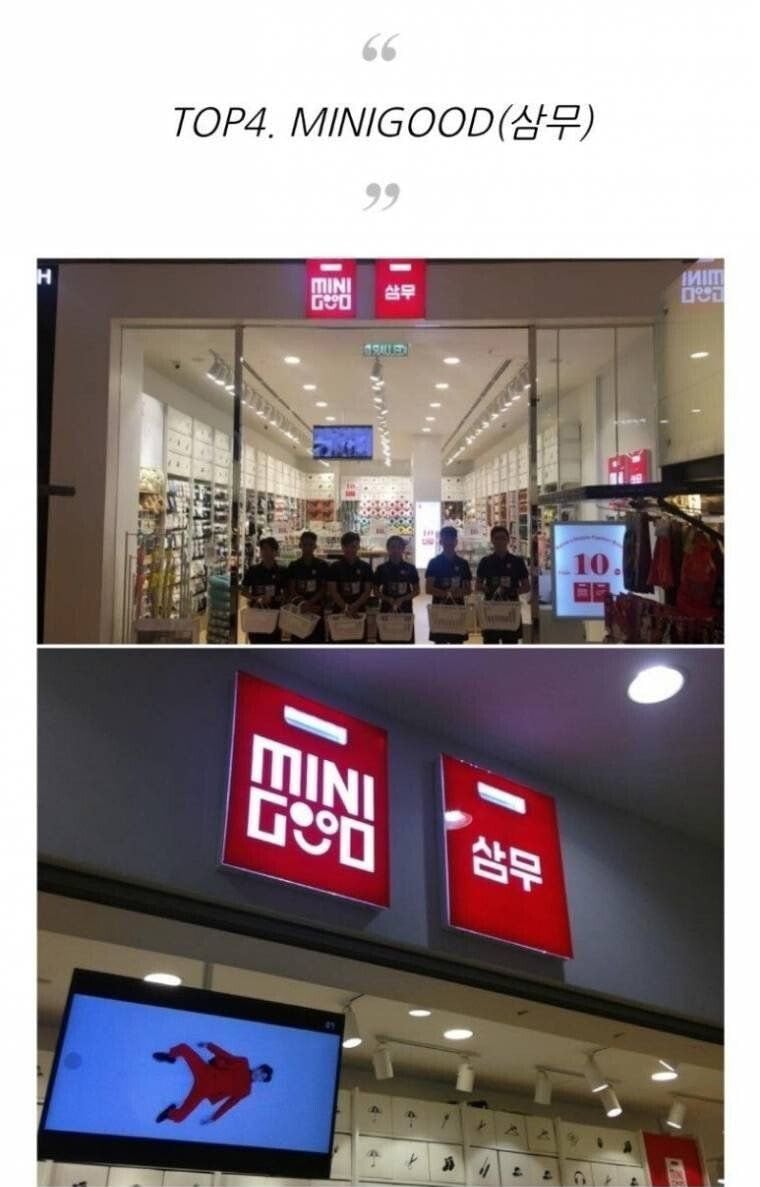 #4 - 'MINIGOOD'
'MINIGOOD' claims to be an "authentic Korean" daily lifestyle brand via its website. But pretty much all of the products sold by 'MINIGOOD' mimic the designs of other real Korean brands. As in the case of 'KIODA' products, 'MINIGOOD' products often get slammed for awkward product descriptions written in Korean.
(If you're trying to determine whether a brand is Korean or not, it may be useful to have a native Korean speaker read over its product description.)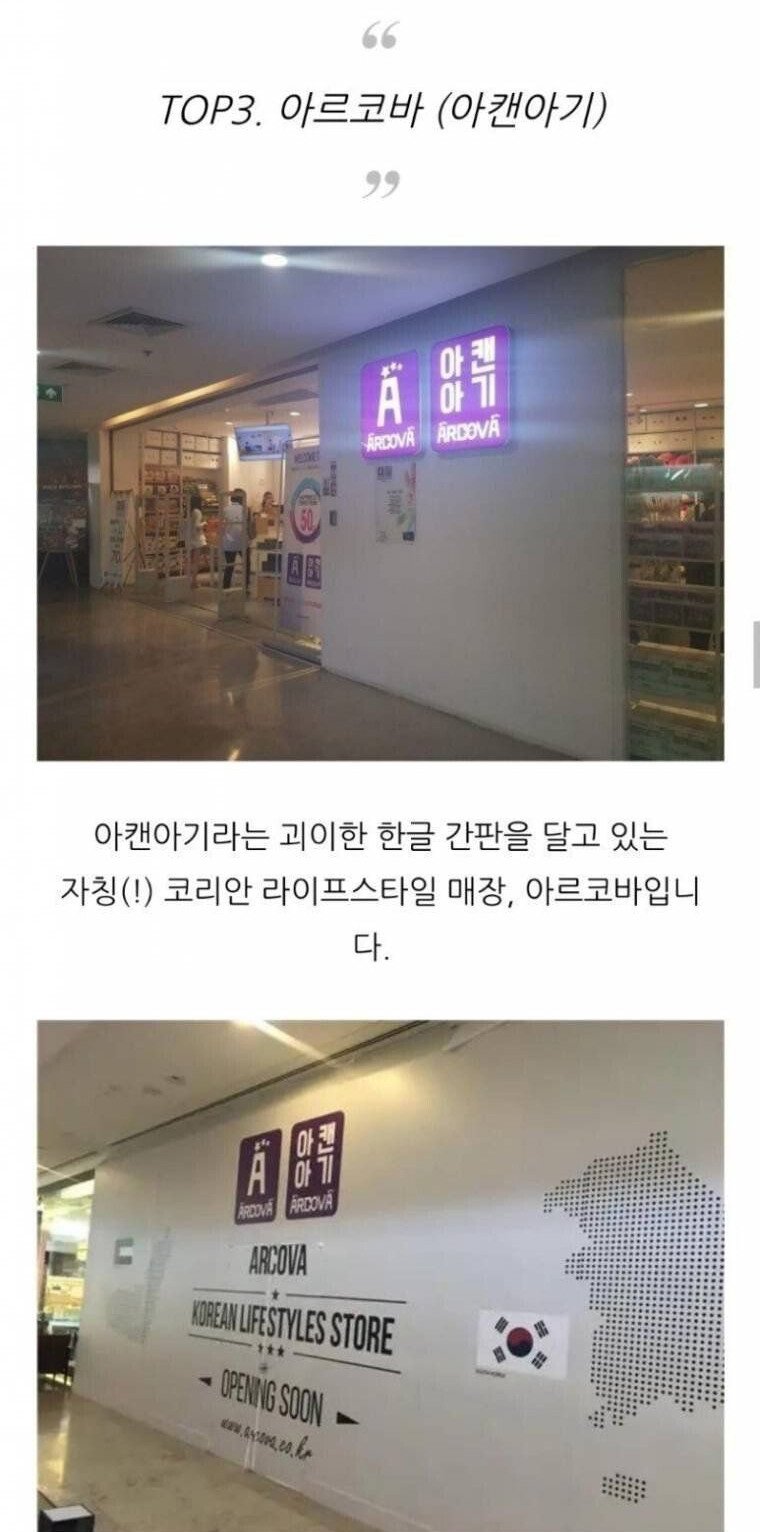 #3 - 'ARCOVA'
'ARCOVA' stores across the world literally advertise themselves as "Korean Lifestyles Stores". Even if you ask an employee at the store "Is this product Korean?", they will answer without as much as a blink, "Yes". Korean netizens have complained that many products sold by 'ARCOVA' completely mimic Korean brands like 'Innisfree', 'Nature Republic', 'Mediheal', etc.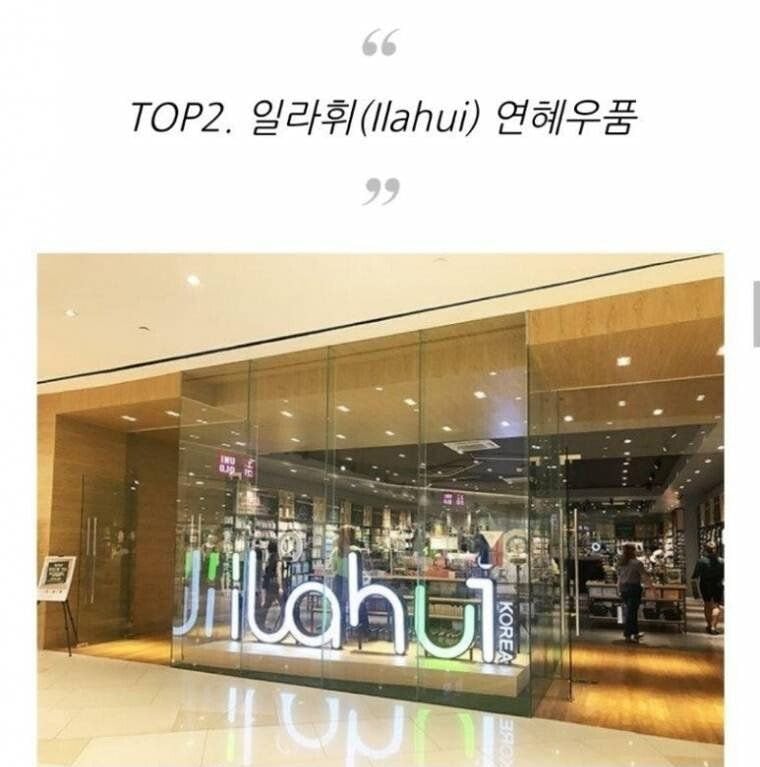 #2 - 'ilahui Korea'
The brand literally uses "Korea" at the end of its name. 'ilahui' has over 1,200 stores across Asia. Foreigners may mistake the brand as "Korean" when they see models wearing traditional hanbok on the store's official website, or see employees dressed in hanbok in stores. The product descriptions of 'ilahui Korea' products seem to have run Google translate at least two or three times.
(Even if Korean employees were to wear hanbok while working in retail, they would wear modified or modernized hanbok. Modified or modernized hanbok can be recognized for their toned-down color and material and simplicity, not the bright, colorful silk material seen on traditional hanbok.)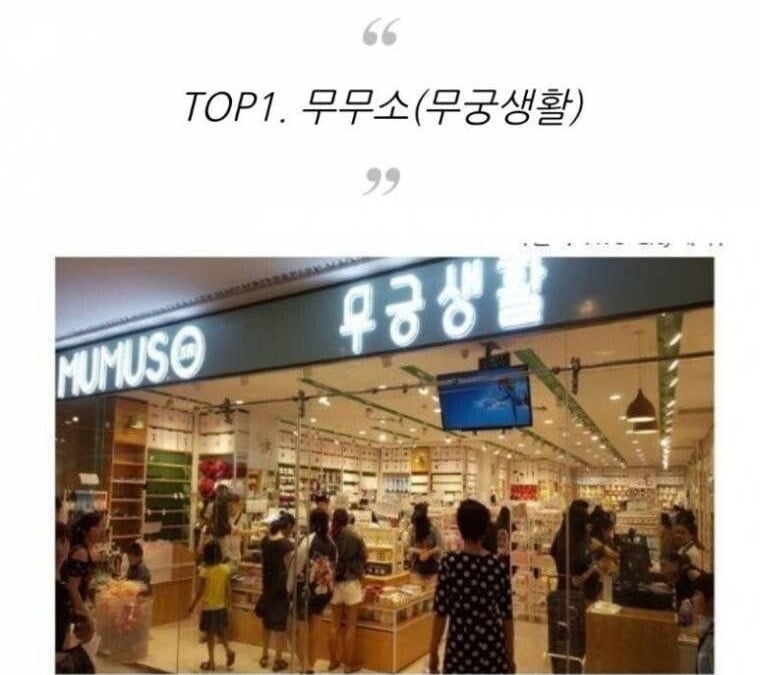 #1 - 'MUMUSO'
A convenience-type brand whose company officials felt no guilt displaying "Korean" flags while signing foreign distribution deals. 'MUMUSO' is supposedly gaining rapid popularity in Southeast Asia as a "Korean" brand with over 3,000 unique products. However, none of the 3,000 products are "made in Korea", and all of them seem to be rip-offs of the most popular Korean lifestyle brands around.
(If a product's design "looks" like a Korean product you know, but it's not the brand you know, then it must be... fake!)