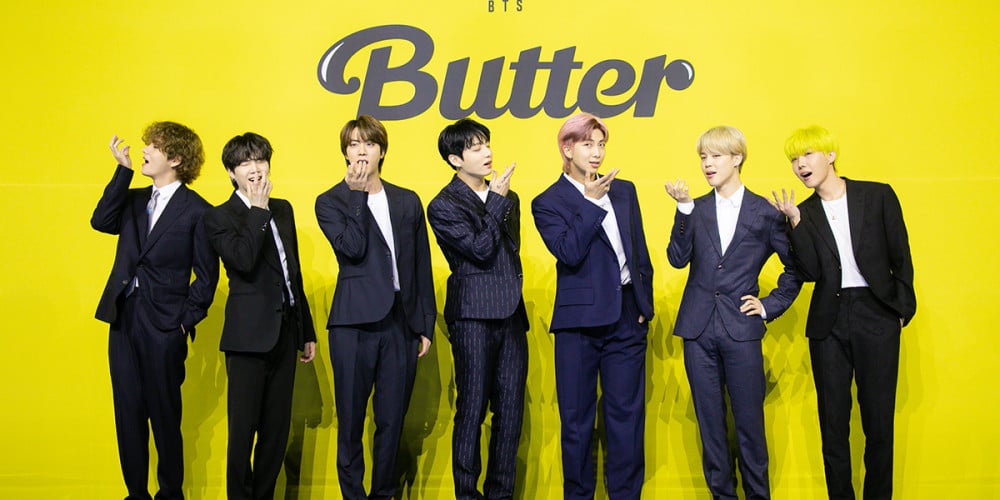 ARMYs believe that they've discovered the title of BTS's upcoming new single, set for release on July 9!
Back on June 14, BTS announced the release of a special single album, 'Butter'. The album will serve as a gift dedicated to ARMYs on the fan club's birthday, July 9. Then, pre-orders for the physical 'Butter' album opened up on June 15 via global distribution platforms. Some of these platforms have already listed the tracklist for the 'Butter' single album, as you can see below!
If the information is correct, BTS may be returning on July 9 with their new track, "Permission to Dance".
Many fans are already talking about the alleged title of the boys' new song via various SNS platforms and communities. What do you think of the title?