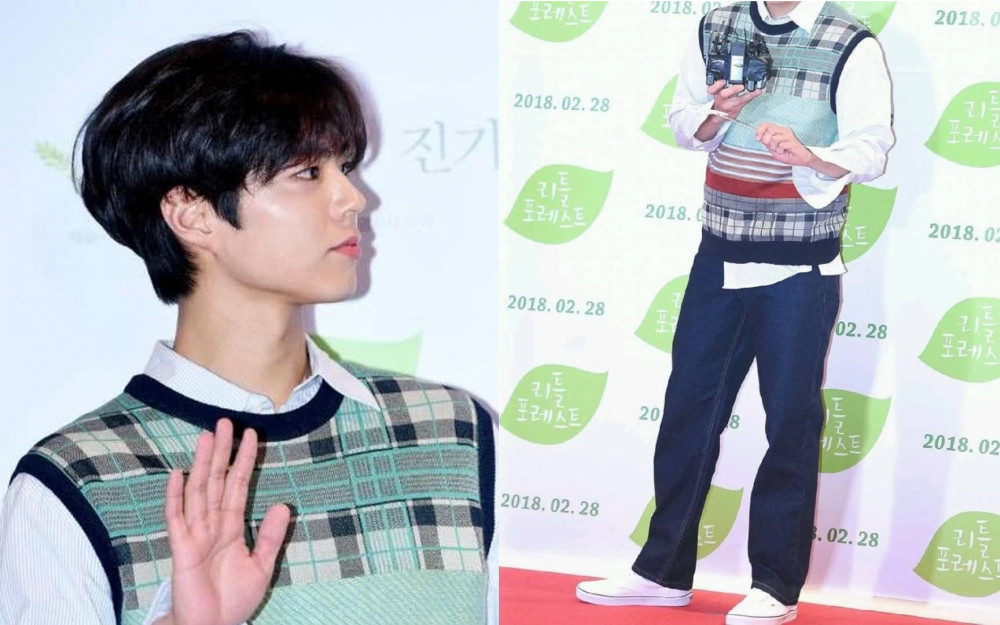 There are times that celebrity stylists don't do such a good job as they sometimes dress their celebrity with the worst style.
Recently, netizens joined an online community to look back at Park Bo Gum's worst fashion ever. One netizen created a post with the title, "Wow, the clothing style is so bad, what is this?" along with photos of Park Bo Gum's full-body photo during a VIP film preview event for the film 'Little Forest' back in 2018. Many top celebrities were invited for the viewing including Park Bo Gum as photos of the celebrities were taken.
The netizen who created the post first included a photo of just Park Bo Gum's clothing followed by a photo revealing the celebrity's face. The creator of the post explained, "Park Bo Gum's face saved his style that day" and pointed out how bad his styling was.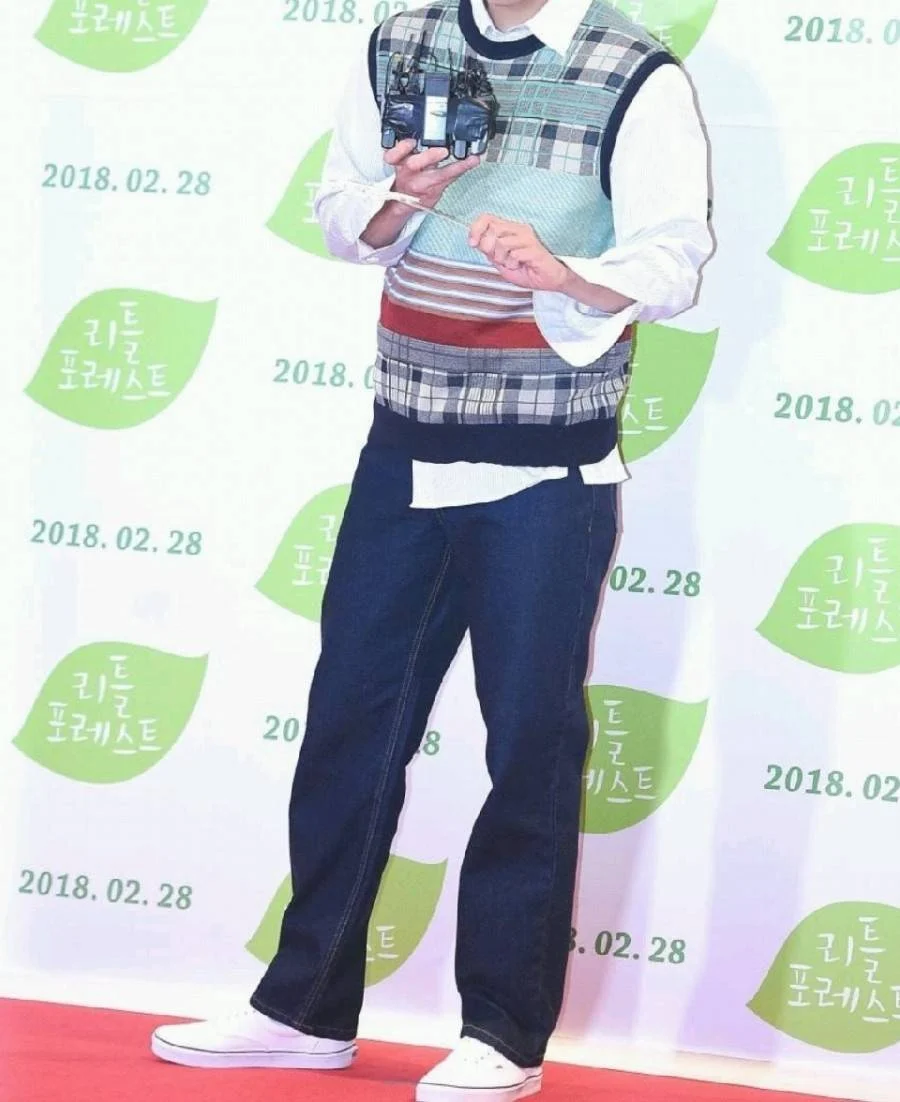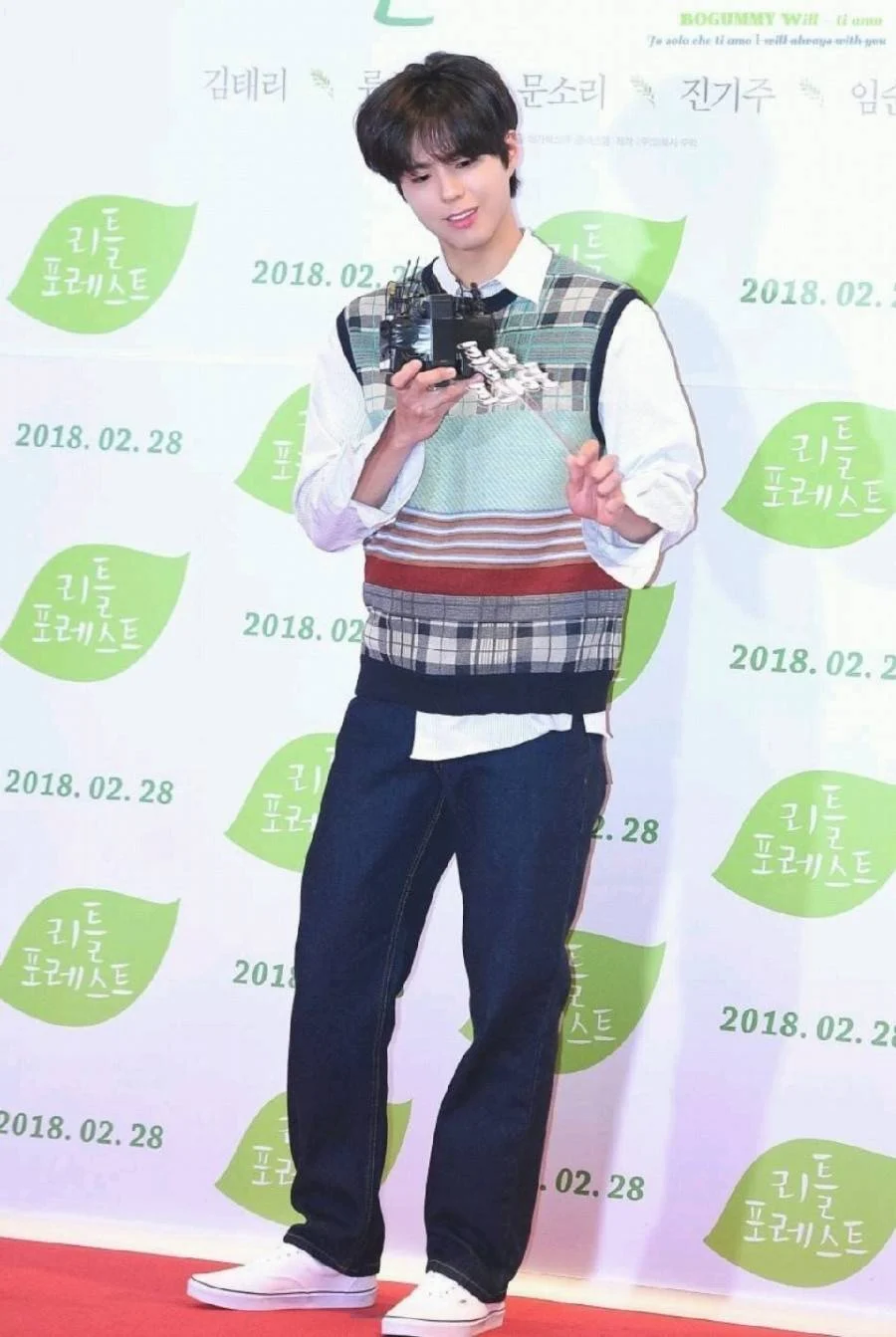 Other netizens joined in the conversation to leave comments of their opinions. Korean netizens commented, "Clothes don't matter. He's Park Bo Gum, his face does it all," "Wow, Park Bo Gum, what happened?" "Why does Park Bo Gum's body look so fat, lol," "Bo Gum, you look like a very fresh young man....lols," "Wow, he's so good looking," "It's not the problem with the clothing, it's the fitting that's off," "omg, I guess the person's face is important, lol," "Park Bo Gum proved that the clothes don't matter if you're good looking," "His face definitely saved the style that day," "Park Bo Gum's face is too good looking so his bad styling is forgivable, lol," and "As soon as I saw his face, the attention is taken away from the clothes, lol."