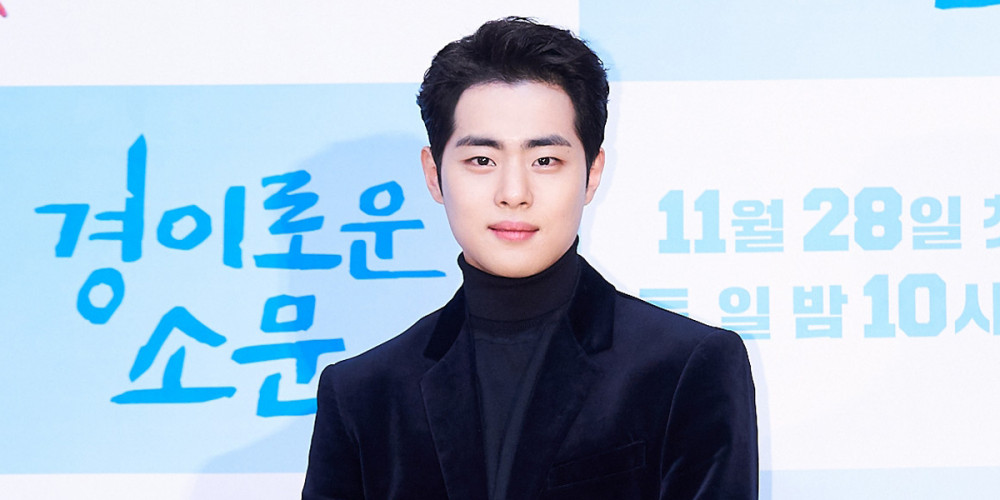 According to media outlet reports on June 24, actor Jo Byung Kyu is looking to resume his entertainment activities once again after becoming wrapped up in school bullying allegations earlier this year.
Back in February of 2021, an anonymous netizen accused Jo Byung Kyu of being a bully during his middle school days in New Zealand. Afterward, Jo Byung Kyu's side denied all claims and announced legal action against the netizen, Jo Byung Kyu personally also speaking up via his SNS to assert that the bullying accusations are false.
Several months have passed and while Jo Byung Kyu's agency HB Entertainment has yet to issue any updates regarding the lawsuit's developments, according to media reports, Jo Byung Kyu is currently in talks to resume his entertainment activities once again.
Industry insiders say that Jo Byung Kyu is in talks to star as the male lead of an upcoming webtoon-based drama series, 'History of Losers' by well-known author Kim Poong. The story centers around a group of boys who grew up in the 1990s, and their inexperienced accounts of first love.
The webtoon's author Kim Poong will be scripting the drama version of 'History of Losers', directed by Kim Sung Hoon. Do you think it's time for Jo Byung Kyu to return to promotions?

[UPDATE] According to HB Entertainment, the drama version of 'History of Losers' is just one production which Jo Byung Kyu has received an offer for. Nothing is currently confirmed regarding Jo Byung Kyu's return to activities.