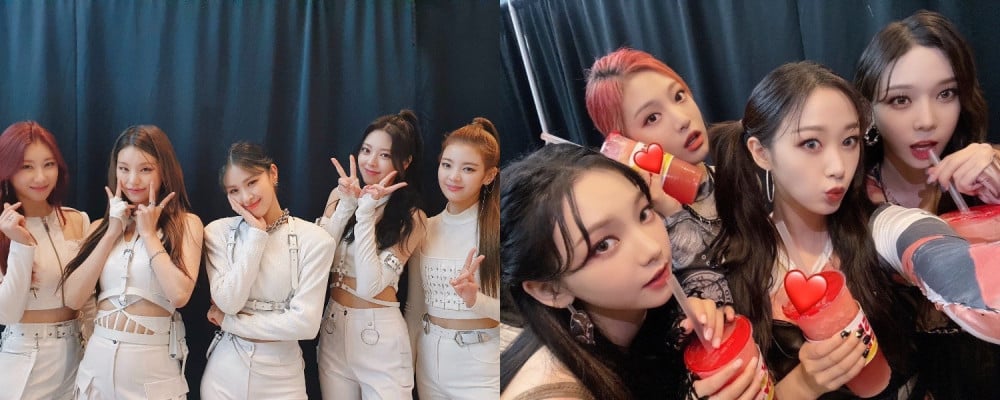 ITZY showed their support for aespa at the 'Dream Concert' and netizens are dying of cuteness.

On June 26th, the 27th 'Dream Concert' was held at Seoul World Cup Stadium and broadcasted online. Shortly after the show, aespa tweeted their picture with a message thanking ITZY. Along with a group photo holding drinks, aespa tweeted "ITZY sunbanim thank you~!! We are so happy we could finally meet you at the Dream Concert!! Thank you for treating us to drinks"
Fans commented: "I love this type of interaction uwu"
"Oh, this is so wholesome! Now I need Yeji and Karina's friendship picture"
"I stan both groups so this just made my day"
"I can't believe ITZY is already a sunbae... time really flies"
"From cuties to cuties"
"So happy to see the 4th gen friendship"
"They are so adorable!"
"I hope they could do the end of the year stage together"
"Ryujin and Winter, I need this duo's picture in my life"
"Now I want a watermelon juice too"

What an adorable interaction!