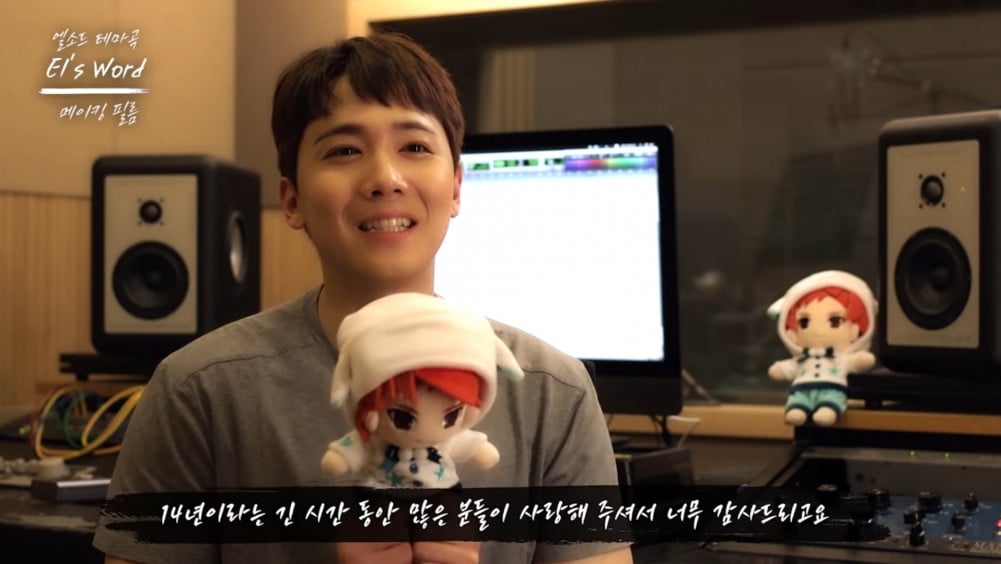 Lee Hong Ki sang the theme song for the game El's Word!
On June 24, Nexon Publishing's game "El's Word" released a video of the making of the character theme song on its Youtube channel. In the released video, Lee Hong Ki, wearing a gray T-shirt, begins an interview with a cute character doll.
He said, "This time I sang the character theme song for 'El's World.' We ask adventurers to show a lot of attention and love." After the interview, he entered the recording booth and started recording the theme song. Lee Hong Ki finished the recording perfectly with his uniquely powerful vocals.
Netizens made comments like, "A precious person is coming," "He sings a game song this luxuriously?", "He's cute when he's interviewing a doll, but it's so cool when he starts singing."
Meanwhile, Lee Hong Ki, who debuted as a member of FTISLAND in 2007, is known for songs like "Love Sick," "Still Love You." He is also active as an actor and has appeared in TV series such as "Modern Farmer" and "You Are Beautiful." These days, he plays the role of Daniel in the musical "1976 Harlan County", which premiered in May. 1976 Harlan County" musical is being staged at the Chungmu Art Center Grand Theatre.
Check out the El's Word theme song and interview below.
;